When your iPhone is low on available storage, it may operate slowly. You also may not be able to download more apps, music, pictures, or software updates. Freeing up storage space on your iPhone can be a fix for both of these problems!
How Do I Free Up Storage Space On My iPhone?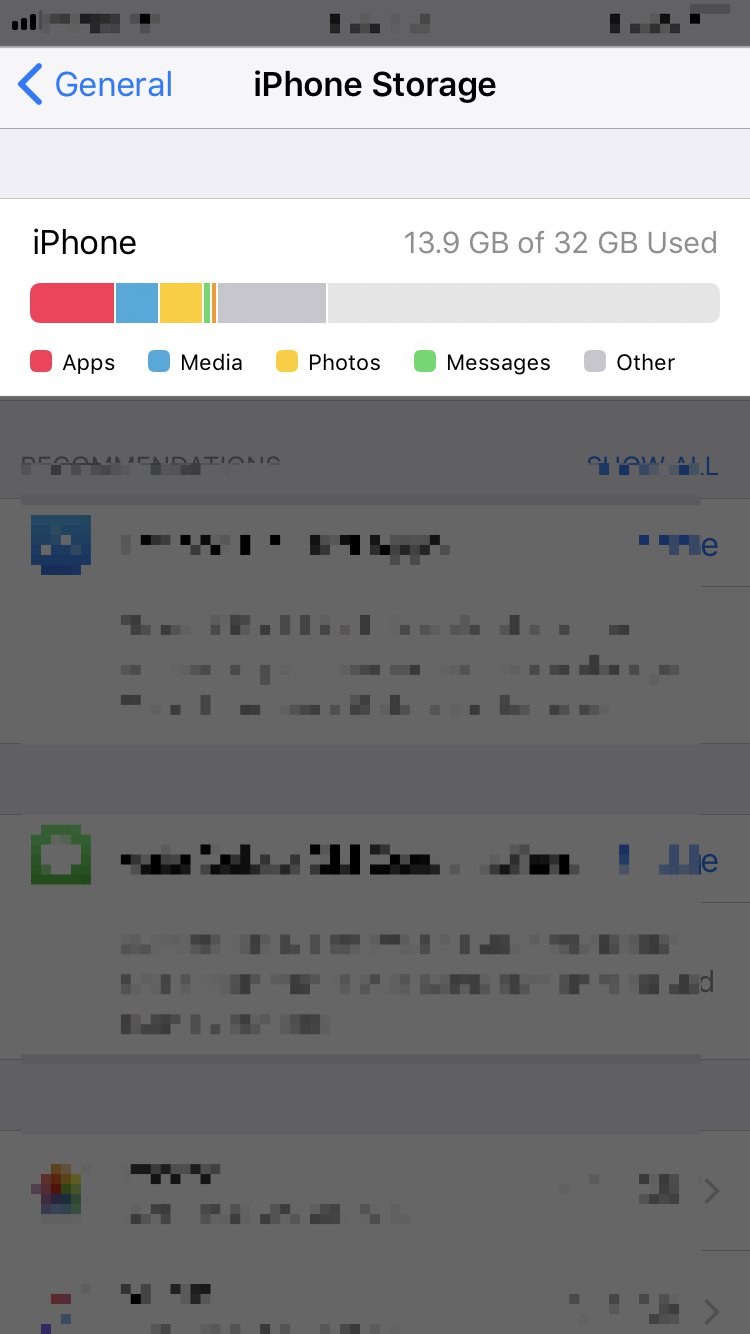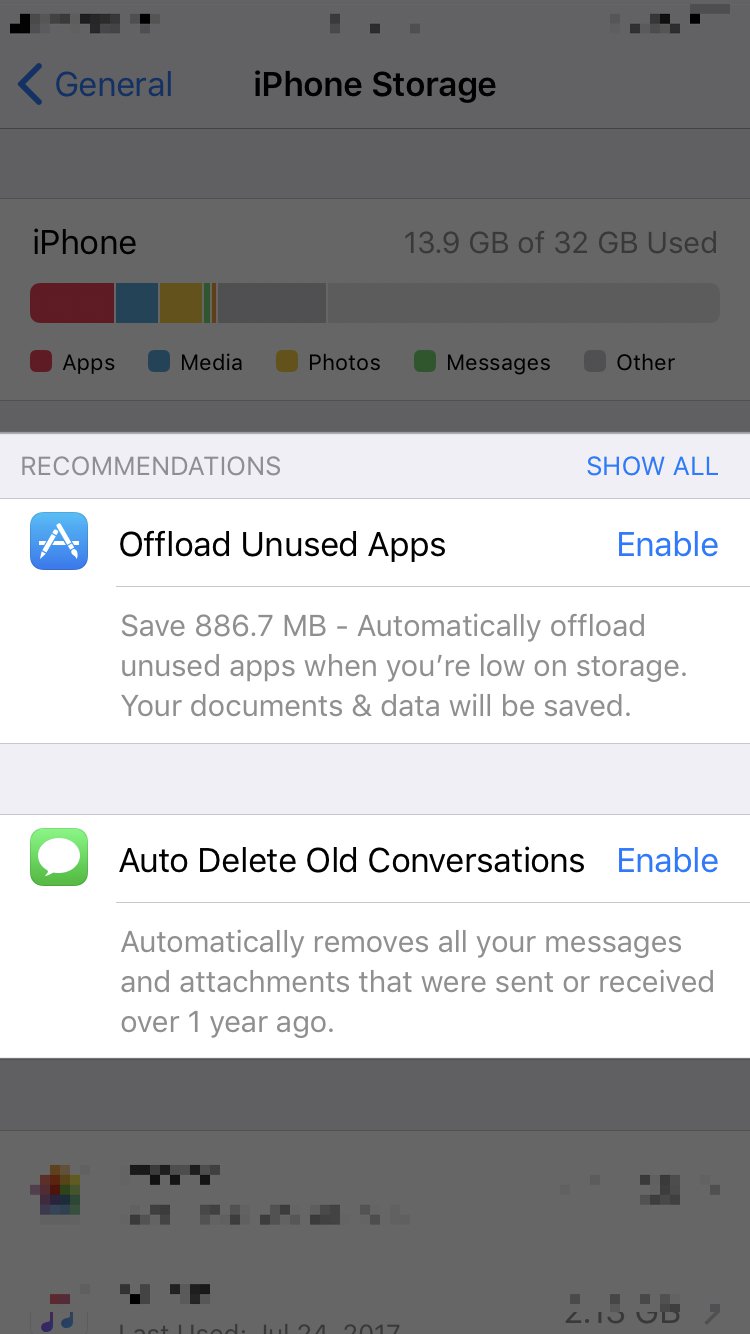 Open the Settings app on your iPhone.
Tap General.
Tap iPhone Storage.
At the top of this menu, you'll see how much storage space is available. If you have less than 1 GB of space available, it may be making your iPhone slow.
To quickly free up some storage space, tap Enable next next to some of the features under the Recommendations submenu (see image 2).
Pro Tips
Deleting apps, photos, videos, music, and other files you don't need will help free up storage space on your iPhone.