Apps are a huge part of what makes your Android device great, but what if you need to get rid of them and can't? Sometimes apps can be stubborn, but they don't have to stick around forever. In what follows, we'll help you figure out what to do if your Android can't uninstall apps.
Why Uninstall Apps?
You might want to uninstall an Android app because it might be taking up valuable storage space, is unnecessary, or maybe you just don't like it. Some apps might be causing errors on your device, or they could even be responsible for malware.
If you wind up uninstalling an app that you realize you want back, never fear! You can always re-download them from the app store of your choice.
How to Uninstall Normal Apps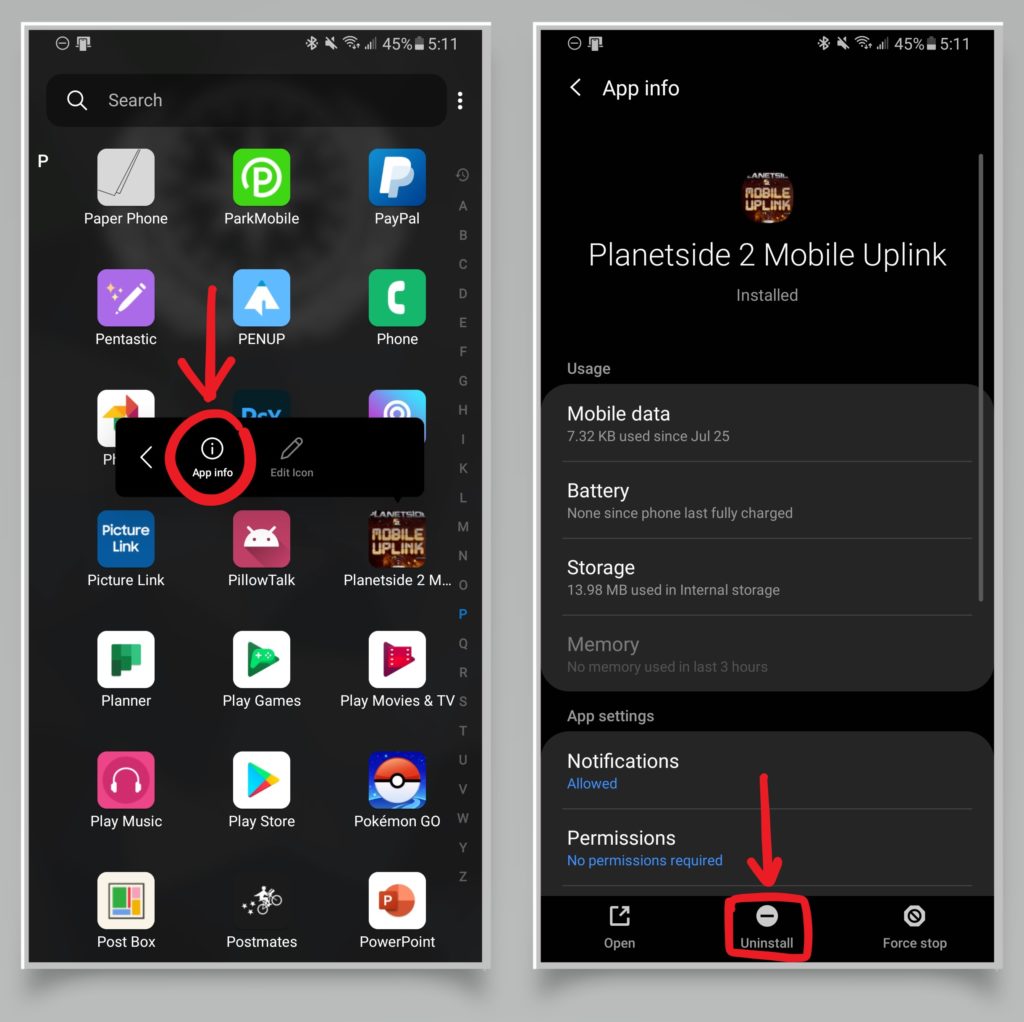 To uninstall most apps, find the app you want to say goodbye to in your apps list. Long press the app and then tap More info. Then, tap uninstall. Say goodbye to the app and it'll be off your phone in a few moments.
Why Some Apps Can't Be Uninstalled
There are a few reasons why you may not be able to uninstall some apps on your Android device. The two primary ones are that they may be system apps or that they were preinstalled on the device.
System apps are critical to the operation of your Android smartphone. If you were able to uninstall these, your device would stop working correctly.
Preinstalled apps are apps that your carrier installed on your device before you received it. If you were to factory reset your phone or revert it to the way that it was when you got it by deleting all your data, these apps would remain.
How to Disable Preinstalled Apps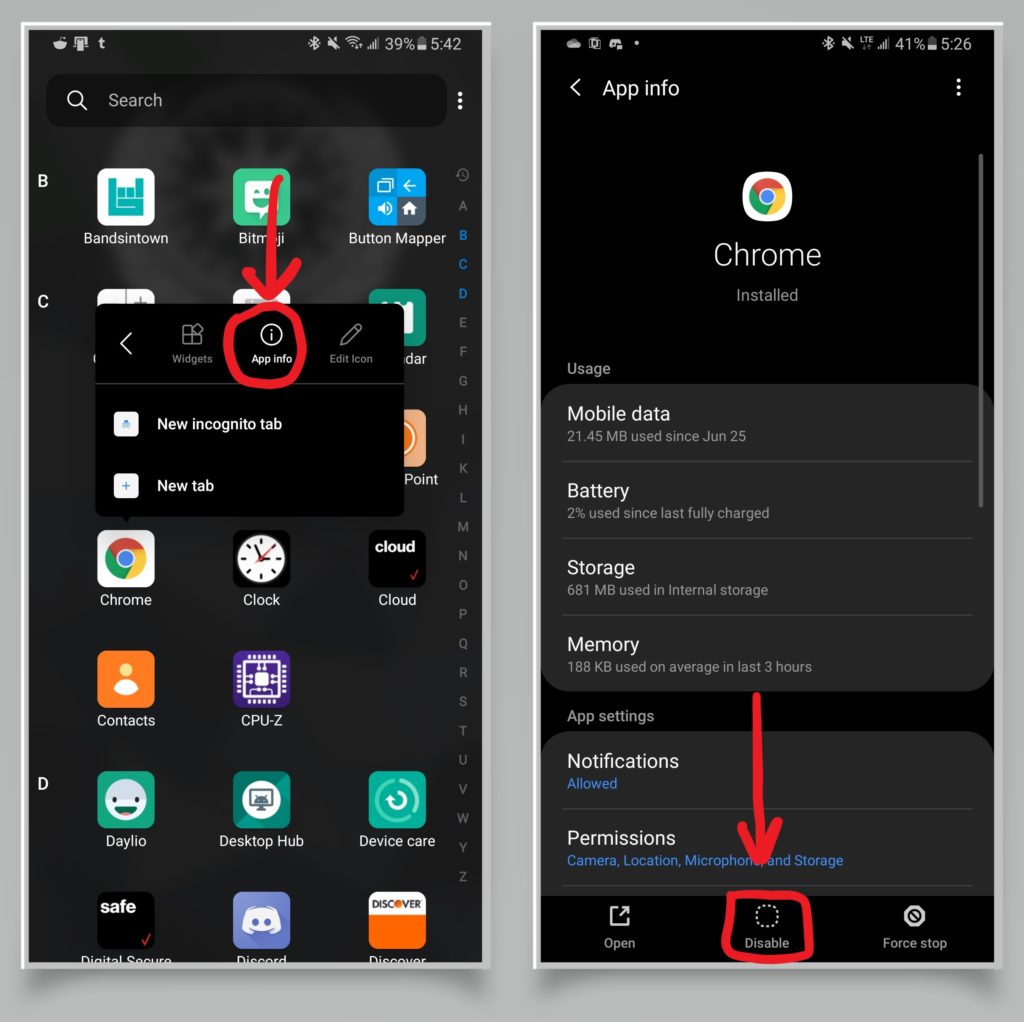 Sometimes preinstalled apps can be annoying, and some consider them to be bloatware. Although you can't truly uninstall these apps, Android allows you to disable them. Here's how:
Long press the app in your app list.
Tap app info. This will bring you to a screen that displays information about the app.
The uninstall option may be grayed out. Select disable.
Once disabled, an app's data will be deleted to help save space, and it will no longer run or appear in your app list. Although the app hasn't been fully uninstalled, it shouldn't interfere with your phone, unless you enable it again.
How to Re-Enable an App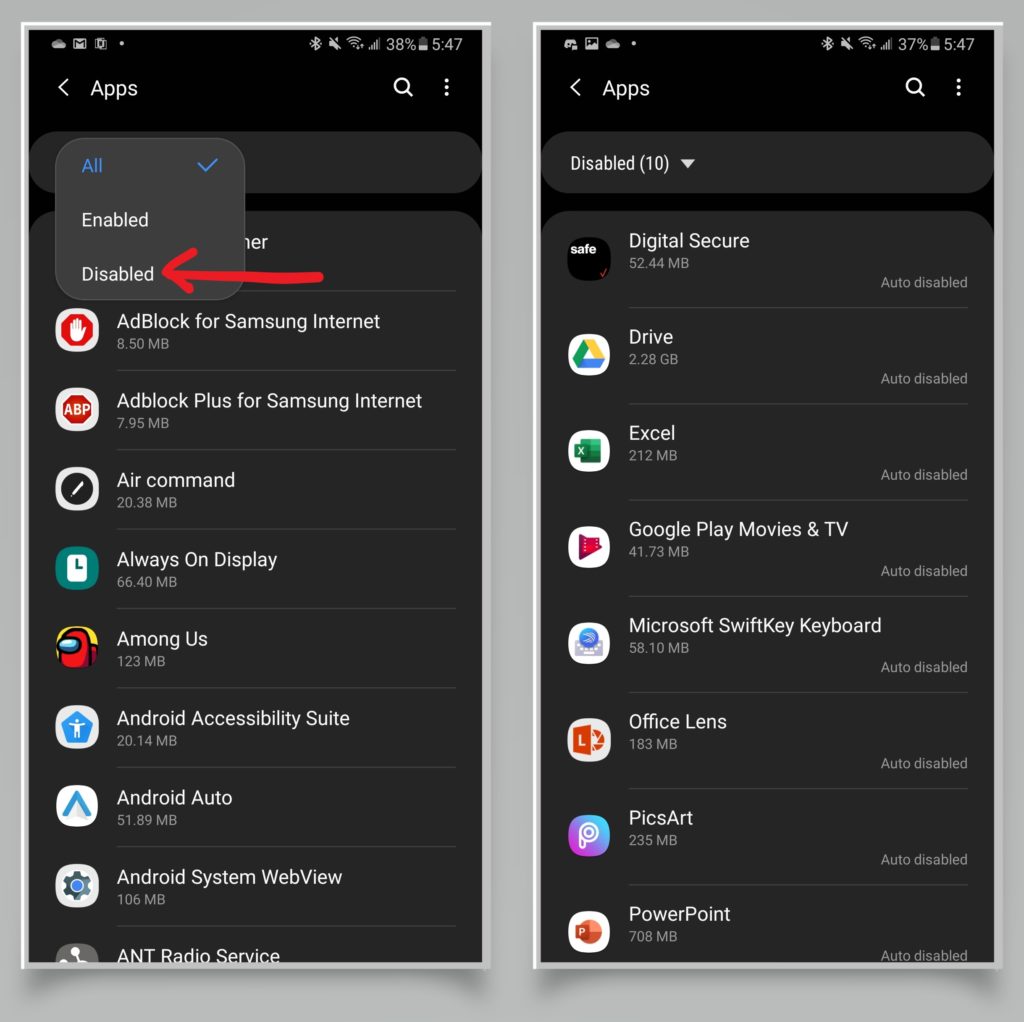 Missing the app you disabled, or disabled an app by mistake? Android makes it easy to get these apps back:
Open your settings by swiping down from the top of the screen and tapping the gear icon.
Find your Apps settings.
You should see an option to sort the apps in the list. Tap it, and then choose disabled.
Tap on the disabled app to show more details, then hit enable.
Now the app is back in working order! Sometimes your Android phone may disable apps automatically, if they haven't been used in a while, to save battery and storage space.  If this happens to you in the future, this process should help you re-enable them.
Apps with Administrator Privileges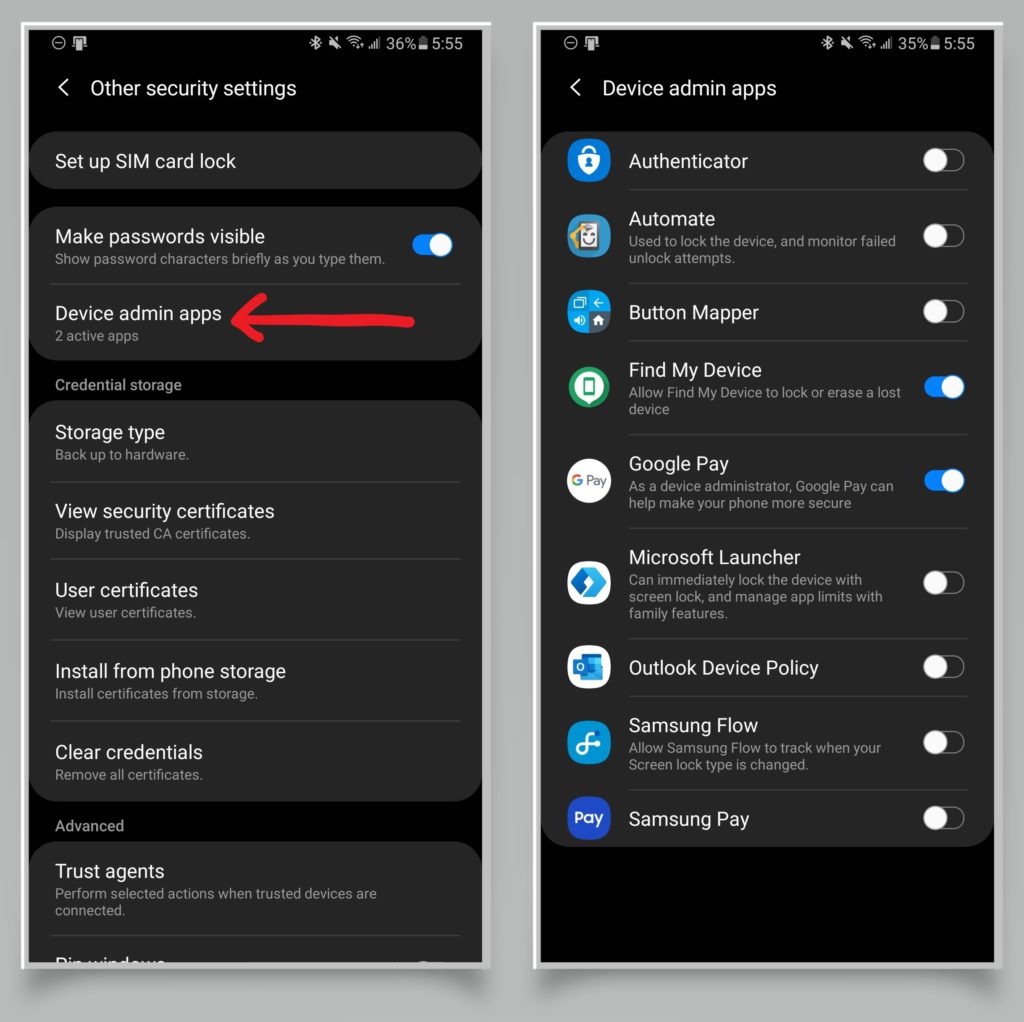 Apps with Android administrator access may not allow you to uninstall them normally. Some apps require administrator access in order to perform certain functions, such as lock your screen. To uninstall them, you'll have to revoke the app's administrator privilege:
Go to settings.
Find your device's security settings.
You may have to tap other security settings.
Click on device admin apps to see a list of apps that have, and can be given, administrator privileges.
Find the app in the list that you'd like to uninstall and tap it to revoke its privileges.
Once the app's privileges have been removed, you should be able to uninstall it normally.
App Removed!
Nice job! Now you're an expert at uninstalling apps from your Android phone. Thank you for reading, and we hope that this helped you get rid of those unwanted apps taking up space on your phone. Please share this article with someone who would like to get rid of any pesky apps, and leave a comment down below with any questions.