Your Samsung Galaxy isn't turning on and you can't figure out why. This problem is incredibly frustrating, especially when you think about how much you paid for your smartphone. In this article, I'll show you what to do when your Samsung Galaxy won't turn on!
Make Sure Your Samsung Galaxy Is Charged
Sometimes the solution is as simple as charging your phone's battery. Try charging your Samsung Galaxy for 5–10 minutes.
Then, hold down the power button for several seconds and see if your Samsung Galaxy turns on or indicates that the battery is charging. If your battery is completely drained, it will take longer to charge. Your Samsung Galaxy won't turn on immediately in some cases and you may need to wait several minutes for it to even indicate that it is charging.
Force Restart Your Samsung Galaxy
If your Samsung Galaxy isn't turning on, it could be a software crash. Fortunately, you can force your phone to restart.
A force restart will force your phone to turn off and then back on again. This type of restart won't affect the data on your phone.
Simultaneously press and hold the Volume down button and the Power button on your Samsung Galaxy for 10–20 seconds to force restart it. The Samsung logo will appear on the screen if the restart was successful.
Try Using A Different Charger and Charging Cable
Next, try charging your Galaxy with a different cable and charger. It's possible that there's an issue with the cable or the charger, not your phone.
One time, I went and bought a new phone when I thought my phone was busted, only to realize later it was the charger. Don't be like me. A new charger is much cheaper than a new phone!
Reboot Your Galaxy In Recovery Mode
After working through the steps above, try starting your phone in recovery mode. This mode bypasses the OS, operating system, and allows you to do a factory reset. Only use recovery mode as a final solution.
Before putting your Galaxy in recovery mode, make sure to save a backup first by going to Settings -> Accounts and backups -> Backup and restore. By saving a backup, you won't lose any of your information when you reset your Samsung Galaxy.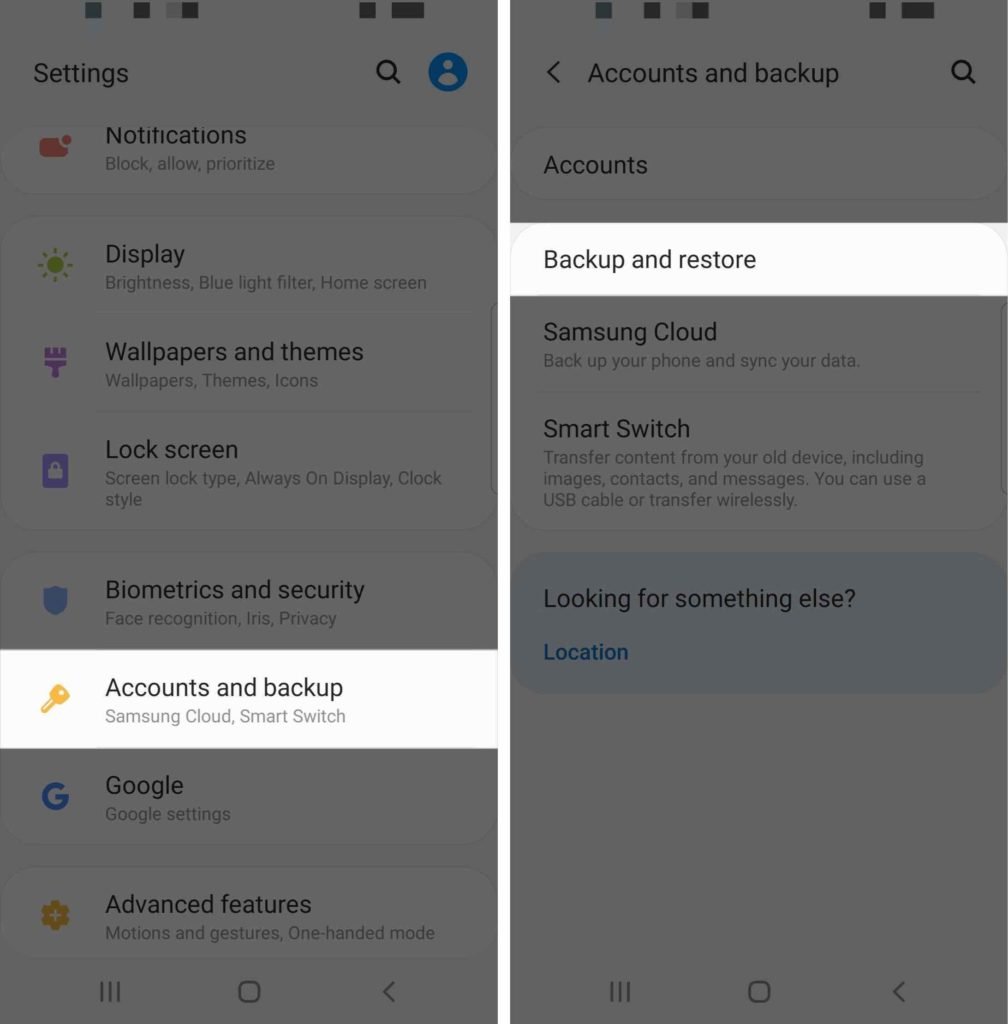 Press and hold the volume up, power, and Home buttons at the same time until the device's logo appears and the phone turns on again.
If you have a model of the Samsung Galaxy without a Home button, simultaneously press and hold the volume up button and the Bixby button, then press and hold the power button. Release all buttons when the Samsung logo appears on the display.
Your phone is now in recovery mode and you can do a factory reset. Use the volume buttons to navigate to Wipe Data/Factory Reset. Press the power button to start the reset.
After the factory reset has finished, select Reboot System Now.
Repair Options
If you've tried all the troubleshooting steps above and your Samsung Galaxy still isn't booting up, it's time to explore your repair options. If you want to get your phone repaired, find a Samsung service location near you. Samsung has partnered with uBreakiFix for hardware repairs.
If you decide that it's time for a new phone, check out cell phone comparison tool to compare deals and find the best smartphone for your needs.
Your Phone is Working Again!
Your phone is working again! Next time your Samsung Galaxy won't turn on, you'll know how to fix the problem. If you have any other questions, please comment down below.