Your iPhone 11's camera isn't working, and you're pretty disappointed, considering the camera is so nice. If your camera is giving you a black screen or takes blurry pictures, it could mean a hardware or software issue. In this article, we'll help you figure out why this is happening to your camera, and how you can fix it.
My iPhone 11's Camera Isn't Working?
If your iPhone 11's camera isn't working, then we need to determine whether this is caused by a hardware or software issue. As with many iOS applications, the camera can experience crashes through software bugs. To make sure this is what's happening, as opposed to a hardware issue which is more difficult to fix, there are a few things we can do.
Remove Your Phone Case
This is unlikely to be the problem, but it never hurts to have a reminder! Double-check to make sure that your phone case is on correctly and is not covering the camera. If this isn't the case, keep reading to find out why your iPhone 11's camera isn't working.
Third-Party Applications
Often, the reason your camera isn't working is because you're using a third-party application and not the pre-installed iOS camera app. These apps are especially prone to crashes, and could be resulting in your camera's lack of functionality. Try closing out of your third-party app and then using the iOS camera app. If you're not using a third-party camera app, follow the steps below to deduce exactly what's happening to your iPhone 11's camera.
Restart Your Phone
This is an easy trick to see if the reason your iPhone 11 camera isn't working is due to a software error.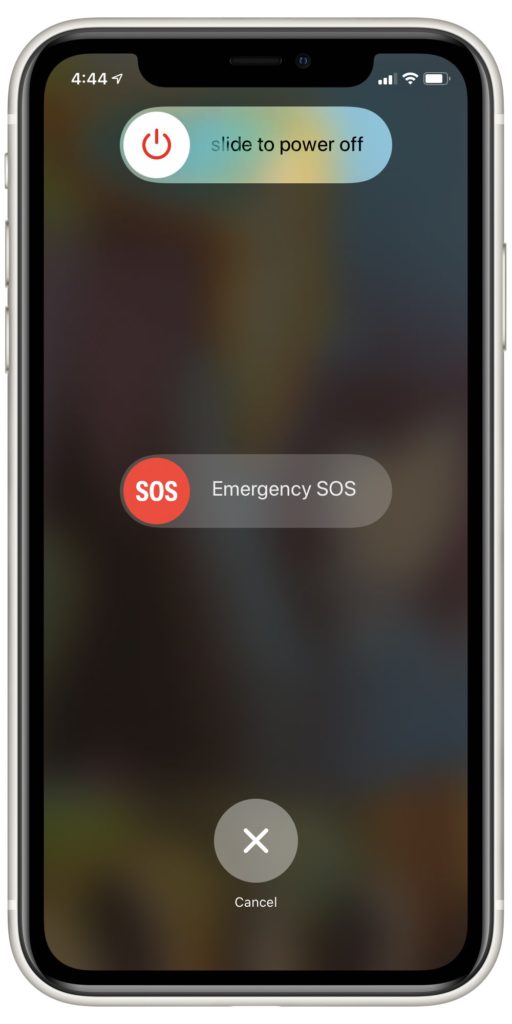 To do this on an iPhone 11, hold down the Volume button at the same time as the Lock button until the Power Off slider appears on the screen. Wait for about thirty seconds to ensure that your phone is fully off before turning it back on again by holding down the Lock button until the Apple logo appears on your screen.
Close Your Apps
If restarting your phone doesn't fix your camera issue, this doesn't mean that the cause is faulty hardware. Another option for troubleshooting this problem is ensuring you've completely closed out of every application on your phone. By doing this, you make sure that your phone is operating as smooth as possible by only running the Camera application.
Leaving applications open in the background can eat up the battery life of your iPhone. Because of this, it means that your phone is more likely to crash when too many things are running at once.
To close out of all the apps on your iPhone 11, swipe your thumb up from the bottom of the screen to open the App Switcher. Here, you'll see the various apps and pages you have open in your phone and to get rid of them, all you have to do is swipe them up and off the screen.
Update iPhone Software
Apple frequently releases software updates for improvements, new features, or bug fixes. If a large update has recently come out, then it's likely that there will be smaller updates to follow to fix any bugs that may be occurring. If this sounds like it could be causing your iPhone 11's camera to stop working, report the issue to Apple and keep an eye out for another update with the solution.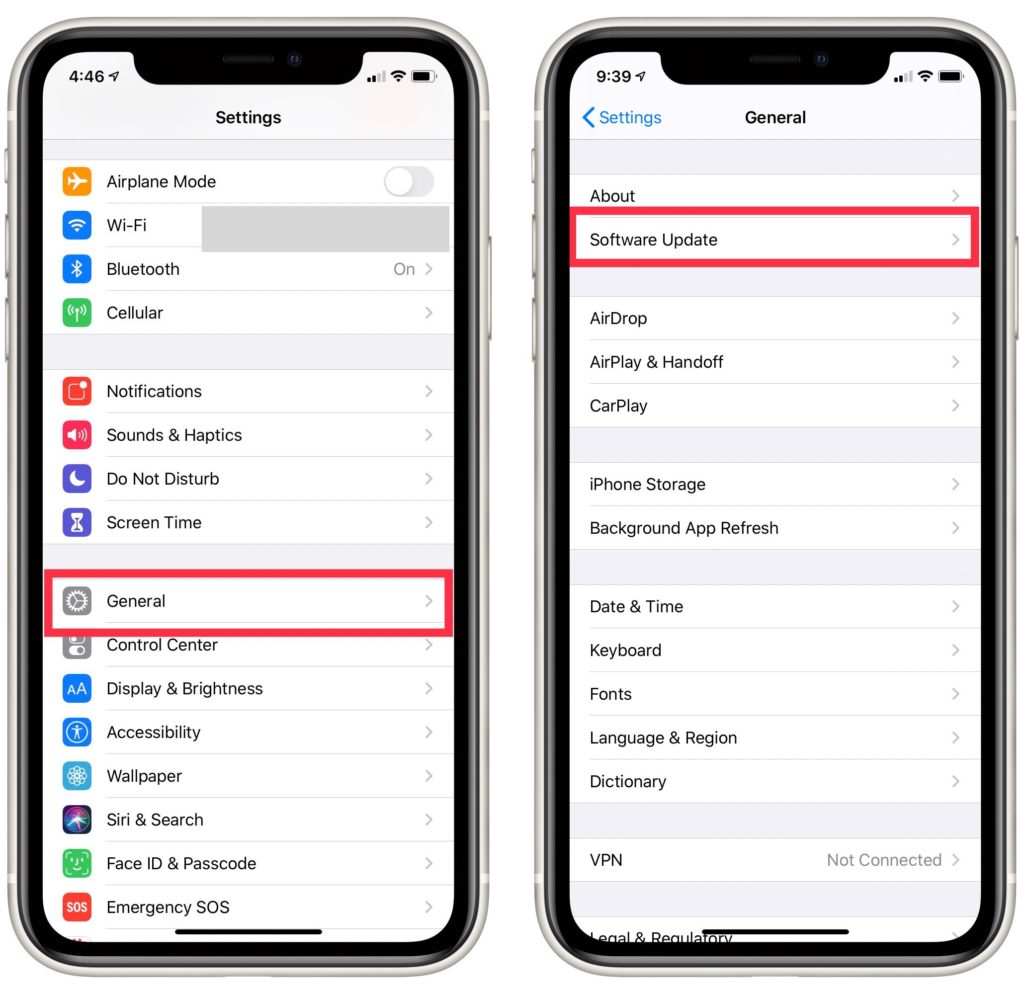 To make sure you have the latest software installed, first open Settings and select General. From here, tap Software Update, located underneath the first section.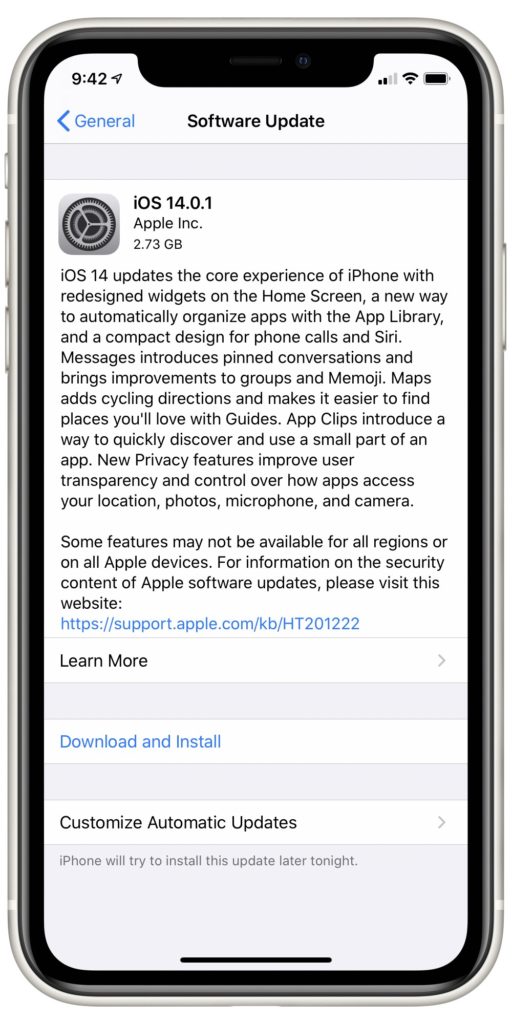 If there's a new update available, select Download and Install to update your phone's software. This is also where you'll see the option for automatic updates, which might be helpful if you find that you forget to check for updates!
Reset Your Settings If Your iPhone 11 Camera Isn't Working
If the troubles with your iPhone 11's camera persist, this step can help rid your phone of several bugs that you might be experiencing. This action restores every setting in your phone to the factory default, and is a go-to fix for solving bugs that are hard to track down.
Resetting your iPhone's settings is simpler than it may seem.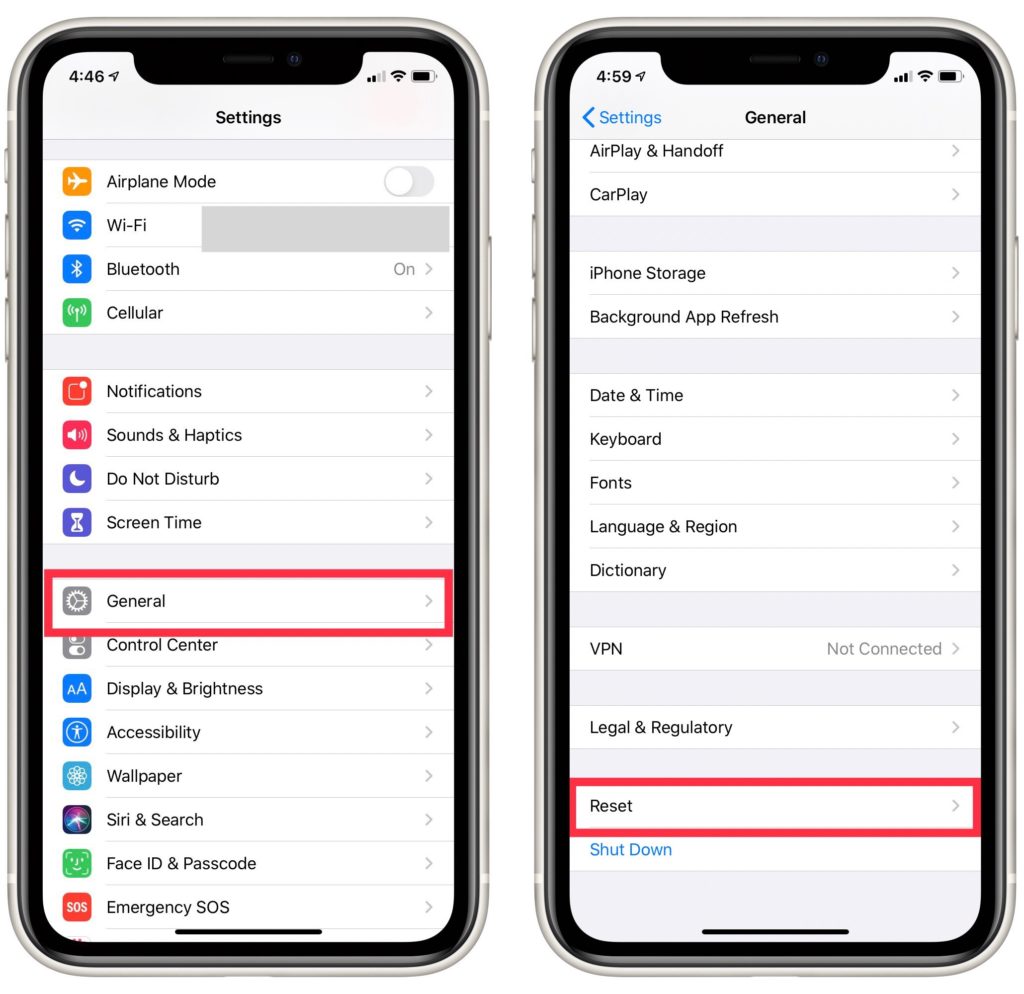 Begin by opening Settings and going to the General page. From here, scroll down to the Reset tab, located at the bottom of the page, then select Reset All Settings at the top of the screen in blue. The phone will ask for your passcode before checking that you'd like to proceed.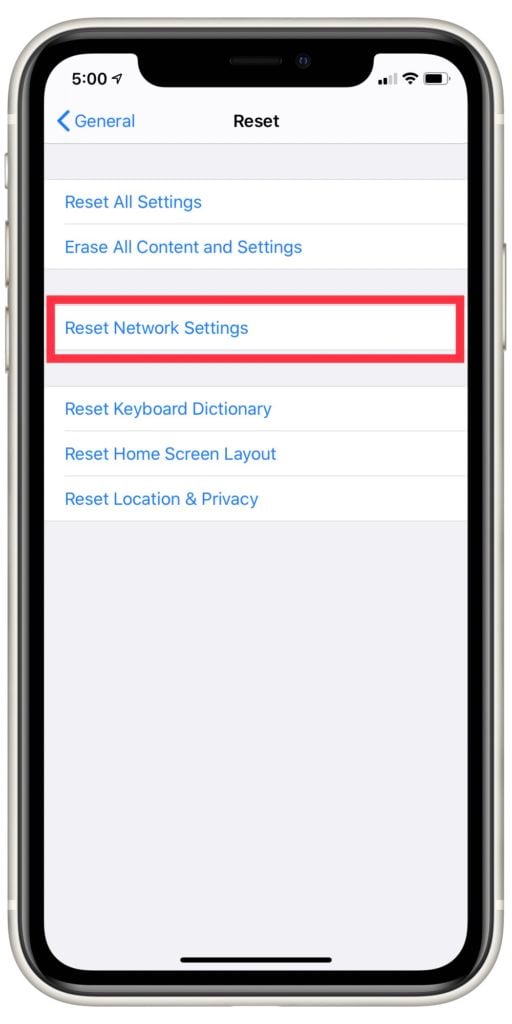 Click Reset All Settings, once prompted, to start the process.
A progress bar will appear on the screen and you'll know the reset is finished when your device turns back on.
Backup Your iPhone
If your iPhone 11's camera still isn't working, this preemptive step is important for keeping your information safe when performing the last troubleshooting option. The backup protects your contacts, photos, and apps, so you don't lose data during the process and can easily restore your phone afterwards. There are three ways you can backup your iPhone: iCloud, iTunes, and Finder.
Backing Up Your Phone With iCloud
With iCloud, you only need your phone and a Wi-Fi connection to backup your information. Begin by opening Settings and selecting your Apple ID profile, followed by the iCloud tab. From here, scroll to iCloud Backup and make sure the slider is turned on and showing green. Underneath the slider, select Back Up Now, which will start the backup process.
A progress bar will appear on your screen and you'll know the backup is complete when the bar is full and disappears.
Backing Up Your Phone With iTunes
For this backup, you'll need a computer with iTunes and a lightning cable to connect your iPhone and computer. After connecting them, open iTunes on your computer and select the iPhone icon in the upper left corner of the screen. From here, you can either click the circle next to iCloud or This Computer to indicate where you want the backup to be stored.
To start the process, click Back Up Now. Once the backup is finished, you'll see the current date and time appear next to Latest Backup.
Backing Up Your Phone With Finder
Finder has taken the place of iTunes on Apple computers operating with Catalina 10.15 or newer. However, the backup process on both of these softwares is very similar.
You'll need a lightning cable here as well. After connecting your iPhone to your computer and opening Finder, locate and select your iPhone under the Locations tab. Click the circle next to the Back up all your data on your iPhone to this Mac. Once this is done, select Back Up Now, and the process will begin. Like with the iTunes backup, you'll see your current time and date next to Latest Backup once it's complete.
Put Your Phone In DFU Mode
Now that your information is safely backed up, you can put your phone in DFU mode to try and solve the fact that your iPhone 11's camera isn't working. This restore is the last step in troubleshooting software issues, so if this doesn't work, then you can infer the problem is caused by the hardware in your phone. This is a more complicated step, so if you'd like a visual demonstration, check out our YouTube video where we walk you through the process.
You'll need a computer with either iTunes or Finder, as well as a lightning cable. Connect your phone to your computer and open iTunes or Finder. Begin by pressing and releasing the volume up button and then the volume down button. Next, press and hold the Lock button on the side of your phone until the screen goes black.
When the screen turns black, continue to hold down the Lock button and additionally hold the volume down button. After these five seconds release the Lock button. Then, only release the volume down button when you see your phone appear in the iTunes or Finder application on your computer. Now, your phone is in DFU mode, so simply click Restore!
Repairing Your iPhone With Apple
If you've followed the troubleshooting steps above and your iPhone 11's camera isn't working, then there's likely a hardware issue with your phone. Hardware problems are complex, and we don't recommend trying to fix them on your own, so taking it to Apple or a third-party repair service is your safest bet. Since the iPhone 11 is the latest model, it's likely that your warranty is still good and you should be able to go in for a repair without a large price tag.
iPhone 11 Camera Not Working? Not Again!
Now you're equipped with all the information to properly troubleshoot when your iPhone 11 camera's not working. You no longer have to worry about this problem, and you can enjoy using your camera again. We hope this article was helpful to you, feel free to leave comments below with any questions or suggestions you have! Thanks for reading!