Whether you forgot it on the roof of your car or it just fell out of your pocket, you've got a broken iPhone X screen. Sometimes your iPhone hits the ground just right, shattering the screen. In this article, I'll explain what you can do do to fix your cracked iPhone X screen!
What Do I Do First?
Safety first! This means cleaning up any glass shards that may have been left behind if your iPhone X screen shattered.
Additionally, if there are pieces of glass sticking out of the screen, we recommend placing a strip of clear packing tape on the display. This will help you avoid injuring yourself or the person repairing your iPhone X. You can also put your iPhone in a small plastic bag if you don't have any packing tape.
Next, try to assess how bad the damage is. There's a big difference between minor hairline fractures and a totally shattered display. While you may be able to ignore thin cracks or fractures, it's virtually impossible to ignore a completely shattered iPhone X screen.
If your iPhone X has just thin hairline fracture, Apple may cover the cost of the repair if you have AppleCare+. We can't make any guarantees, but it's worth a shot!
Back Up Your iPhone, If You Can
We recommend backing up your iPhone as soon as possible, if you can. This may be your last chance to back up your iPhone if anything else was damaged when the screen was cracked.
Since you have a broken iPhone X screen, it'll probably be easier to backup your iPhone to iTunes. Plug your iPhone X into a computer using a Lightning cable and open iTunes. Then, click on the iPhone icon near the upper-left hand corner of iTunes. Finally, click Back Up iPhone.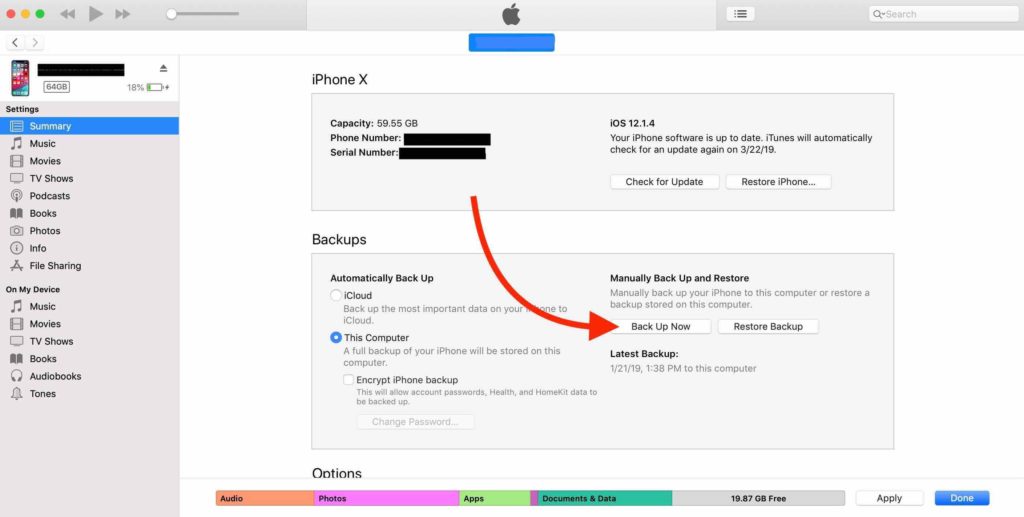 If you can still see and use the display, you can also try backing up your iPhone to iCloud. Open Settings and tap on your name at the top of the screen. Then, tap iCloud -> iCloud Backup. Finally, tap Back Up Now.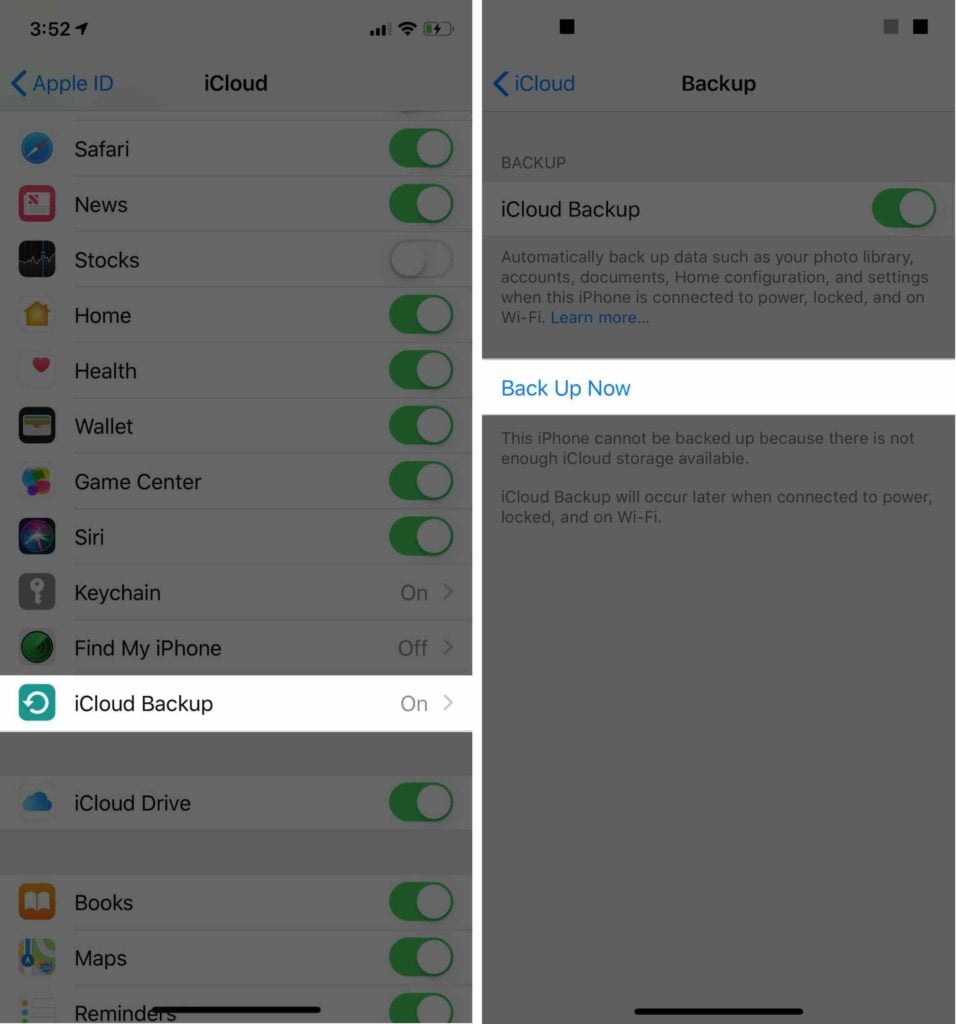 Repairing Your Screen
You have a few options if you're thinking about having your broken iPhone X screen repaired.
Apple
Apple is usually the best option for iPhone X screen repairs, especially if you have AppleCare+. It only costs $29 for a screen repair if your iPhone is covered by an AppleCare+ Plan. However, if you don't have AppleCare+, it'll cost $279 for an iPhone X screen replacement.
It's important to know if any other parts of your iPhone are broken, Apple will have to fix those too. It's not uncommon for other internal components to break if you drop your iPhone X onto a hard surface like pavement or concrete. Your $29 screen repair could get more expensive quickly.
You can bring in your iPhone to a local Apple Store or Apple Authorized Service Provider where a trained technician will repair your iPhone with genuine Apple parts.
Apple also has an excellent mail-in service if you can't make into a brick-and-mortar Apple Store. After contacting Apple, they'll send you a box. Put your iPhone in the box, then ship it back to Apple. It normally takes around 7–9 days for your iPhone X to be fixed and returned to your doorstep.
Whether you choose to bring in or send in your iPhone X, make sure you follow a few steps beforehand:
Have your Apple ID and password ready.
Bring a sales receipt, if you have one.
Bring a form of ID.
Schedule an appointment ahead of time by calling or reserving a time online.
Visit Apple's website to learn more about what to do before getting your iPhone X repaired.
Can I Repair My iPhone X Myself?
It's possible to repair your broken iPhone X screen yourself, but we'd urge you not to try. We typically don't recommend fixing your iPhone on your own unless you already have some experience.
Additionally, opening up your iPhone and trying to replace broken components with non-Apple parts will void your warranty. Apple won't be there as a safety net in case something goes wrong.
If you're still intent on doing it yourself, you'll want to get a specialized toolkit so you can disassemble your iPhone. There are many different DIY guides online that can help you fix a cracked iPhone X screen.
Check out our other article to learn more about what to do before fixing your iPhone on your own.
Get A New Phone
Even though the iPhone X is a fairly new phone, you may want to consider upgrading to a newer phone. When you drop your iPhone X and the screen breaks, it's not uncommon for other internal components to break too. A simple screen repair could end up costing a lot more.
Wireless carriers are offering great deals on new iPhones and Androids, especially when you switch plans. Check out UpPhone's comparison tool to check out the latest prices on new smartphones!
Good Luck!
A broken iPhone X screen is a real inconvenience, and it can be a hassle to fix. I hope this article helped you find some guidance on what to do next. Thanks for reading, and comment below to tell us how you fixed your cracked iPhone X screen!