You're looking for the Mail app on your iPhone, but you're not sure where it went. You've checked every folder on the Home screen, but Mail is nowhere to be found. In this article, I'll explain why the iPhone Mail app is missing and show you how to find it!
Why Is The Mail App Missing On My iPhone?
The Mail app is missing on your iPhone because you've been restricted from using it or it has been deleted. In either case, you can recover Mail in a matter of minutes.
Check Screen Time
When Apple released iOS 12, Restrictions were moved to Screen Time, a portion of the Settings app dedicated to helping users cut down on iPhone usage. Restrictions are essentially an iPhone's parental controls. You can restrict specific apps, App Store purchases, certain content based on rating, and more.
When you restrict apps in Screen Time, they disappear from the Home screen. It's possible the Mail app is missing on your iPhone because you've restricted yourself from using it!
Open Settings and tap Screen Time. Scroll down and tap Content Privacy & Restrictions. Finally, tap Allowed Apps and make sure the switch next to Mail is turned on. If the switch is off, Mail won't appear on the Home screen.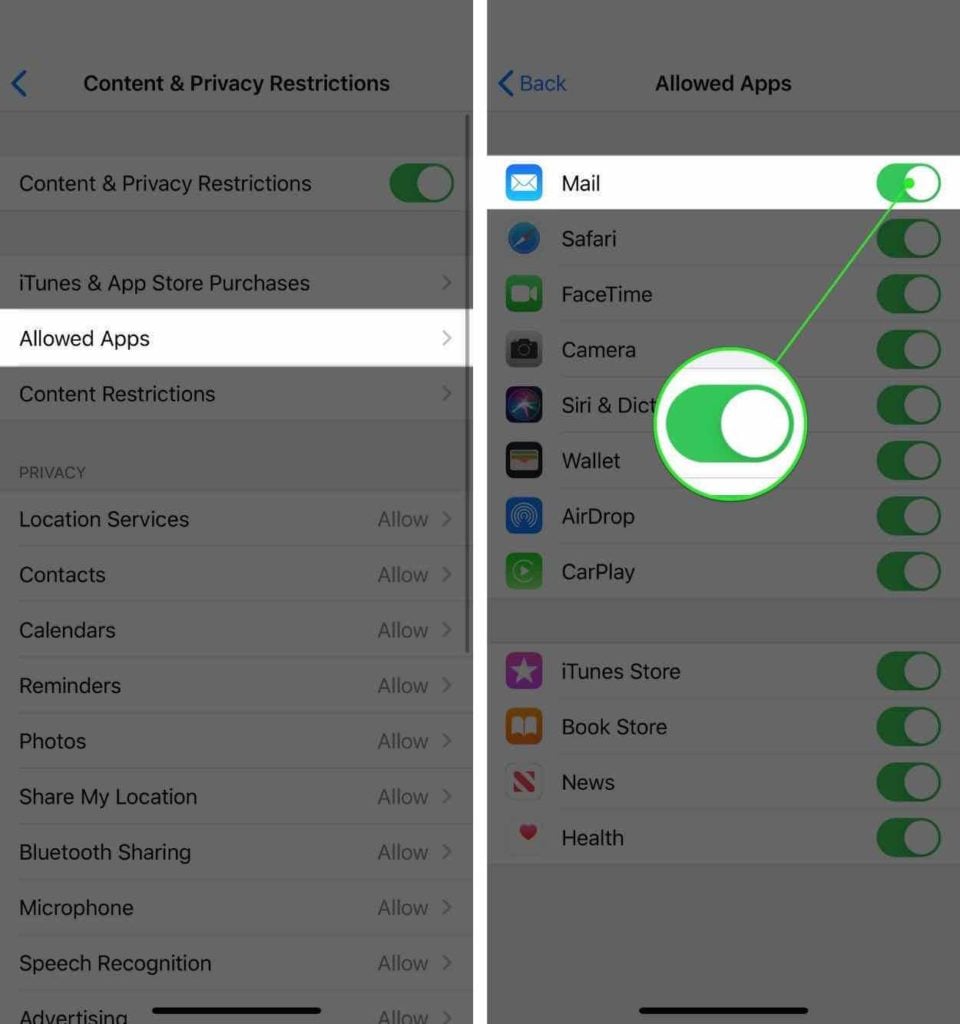 Reinstall The Mail App
If you don't see Mail in Settings -> Screen Time -> Content & Privacy Restrictions -> Allowed Apps, it's probably because the app has been uninstalled your iPhone. Although Mail comes preinstalled on every iPhone, it's possible to delete this app.
Open App Store and tap on the Search tab in the lower right-hand corner of the screen. Then, type in Mail. The Mail app you're looking for should be the very first result, unless there's an ad.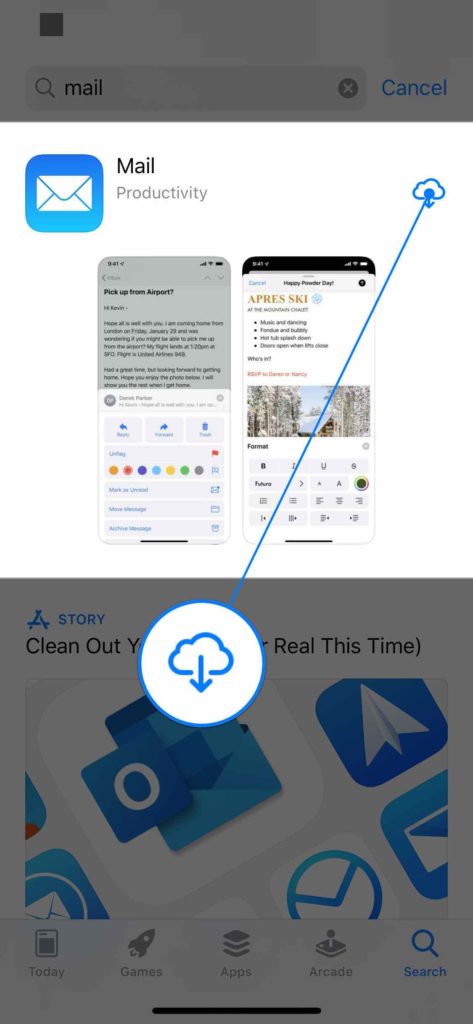 Tap the cloud icon to reinstall Mail on your iPhone. Once the installation is complete, the Mail app will return to its usual place on your iPhone's Home screen.
Lost And Found!
You've found the Mail app and can get back to responding to those work emails. Now you'll know exactly what to do the next time the Mail app is missing on your iPhone. Feel free to leave a comment down below if you have any other questions about your iPhone!