Not hearing any sound from your iPhone 5? This can be frustrating, whether you're trying to hop on a video call or wind down after work. Don't worry, we're here to help! In what follows, you'll learn exactly what to do when your iPhone 5 speaker is not working.
Make Sure Your iPhone 5 Isn't On Silent
While this may seem like an obvious solution, it does happen by accident fairly often.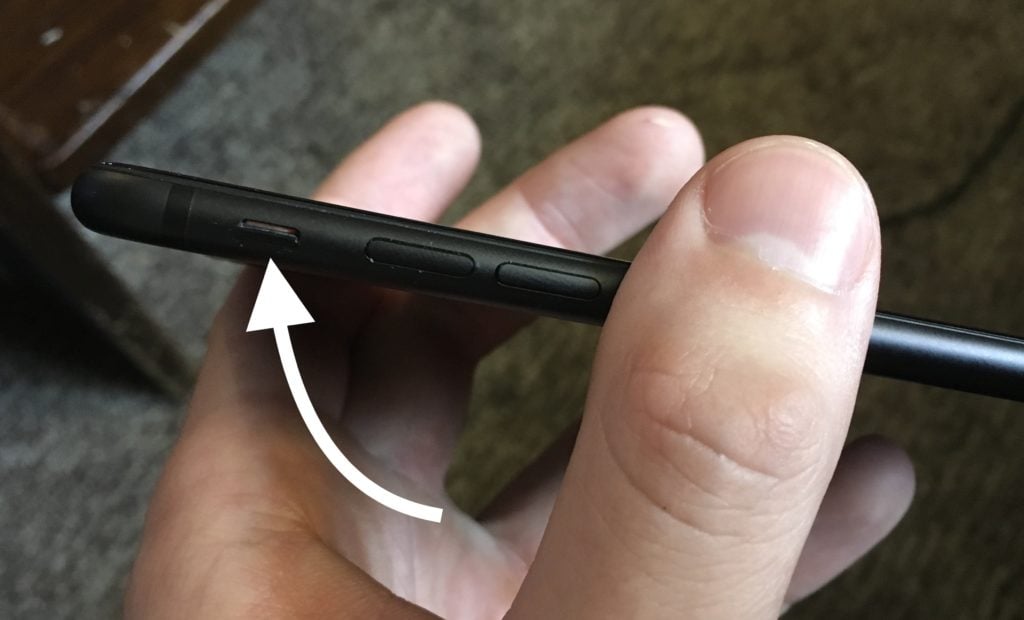 The first thing you should try checking is if your phone is set to Ring or Silent. If the switch is closer to your screen, then it's set to ring. But if the switch is closer to the back of your phone and you see a small orange strip, it's set to silent. Flip the switch to "Ring."
If your phone is on Ring, but fails to notify you when there's an incoming call, you might have a different problem. Check our article My iPhone Won't Ring for more tips!
Turn Up Your Volume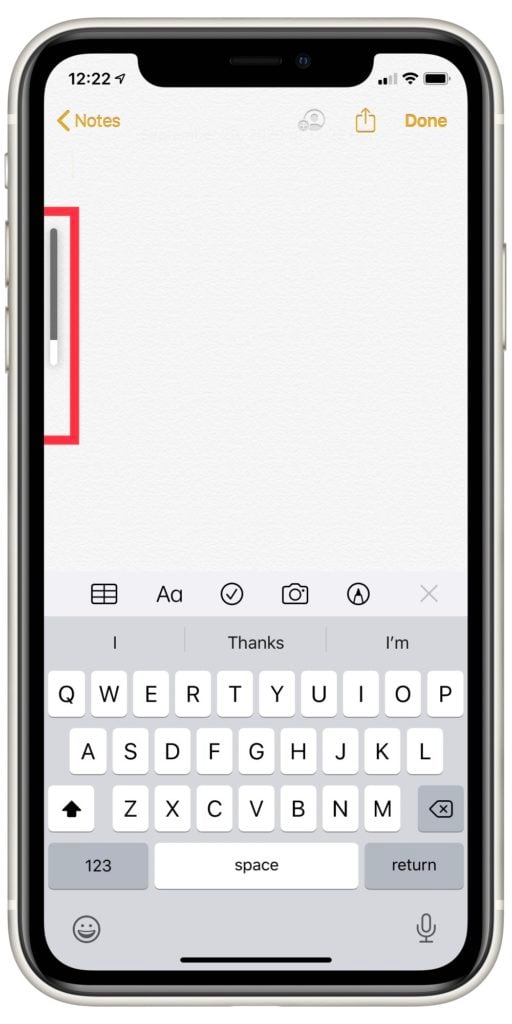 You might have all turned down your volume, or flipped the silent switch, by accident in those bulky cases. Unlock your phone and hold the volume up button to turn your sound up.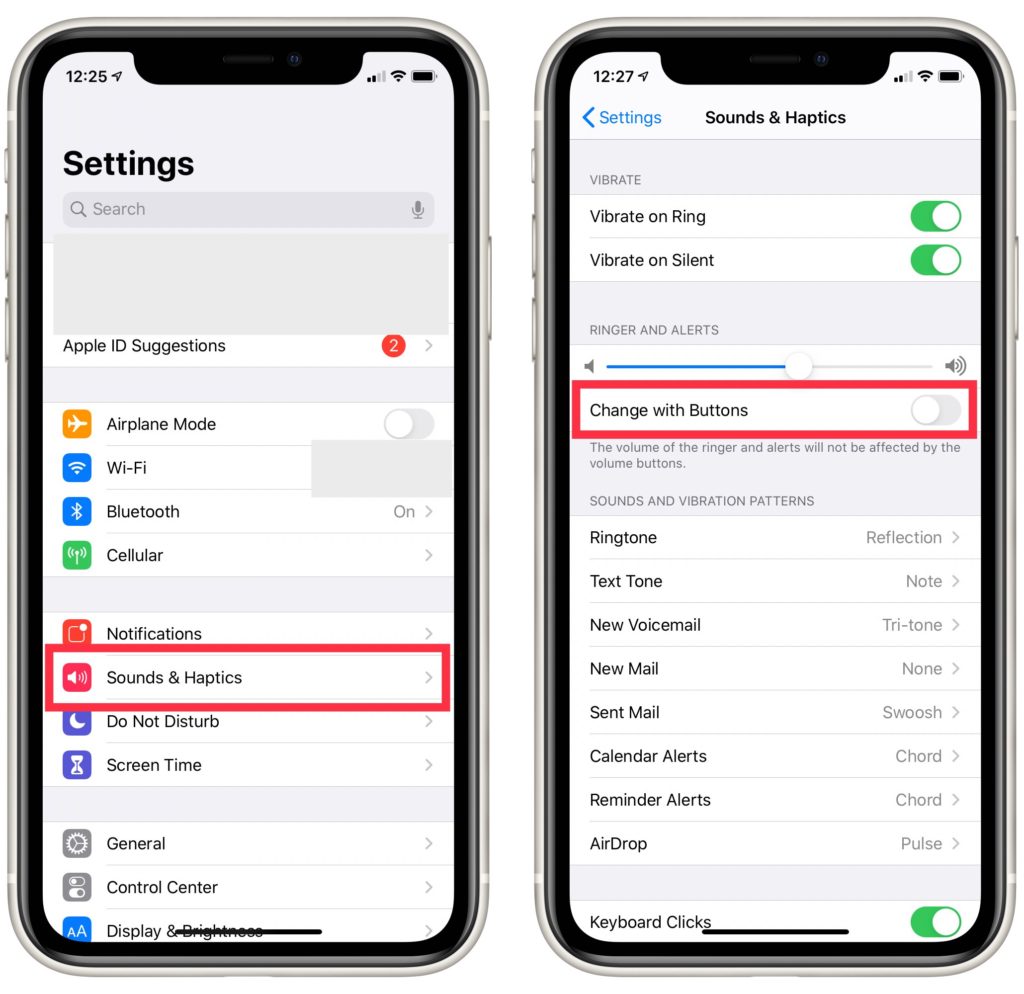 If it's this doesn't work, open Settings and tap Sounds & Haptics. Check that the switch next to Change with Buttons is turned on. If you hear sound playing quietly, your speaker might be damaged. Go to the last step to learn more about your repair options.
Check If Your Phone Is Stuck On Headphones Mode
As you know, plugging in your headphones allows the sound to go through them instead of your device's speakers. While your headphones might not actually be plugged in, your iPhone could think they are.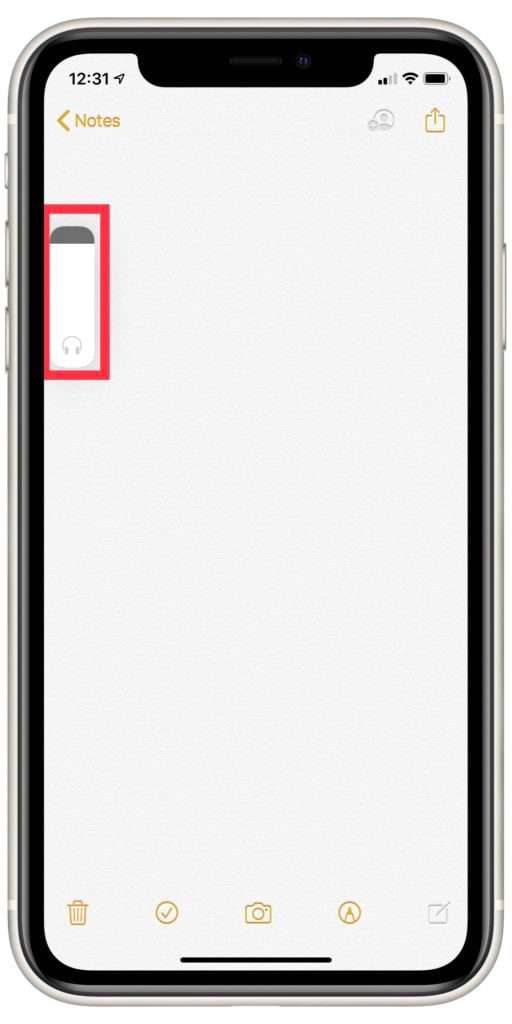 This happens when a piece of debris or liquid gets into the jack. This can trick the iPhone into thinking that your headphones are plugged in. If you see a headphones symbol under the volume slider, then check out our article on how to get your headphones unstuck from headphones mode.
Is Sound Playing Elsewhere?
Your iPhone 5 can automatically connect to and play sound through Bluetooth speakers, Apple TVs, and other devices. Sometimes you might not realize your phones is playing sound through another device, like in your house or car.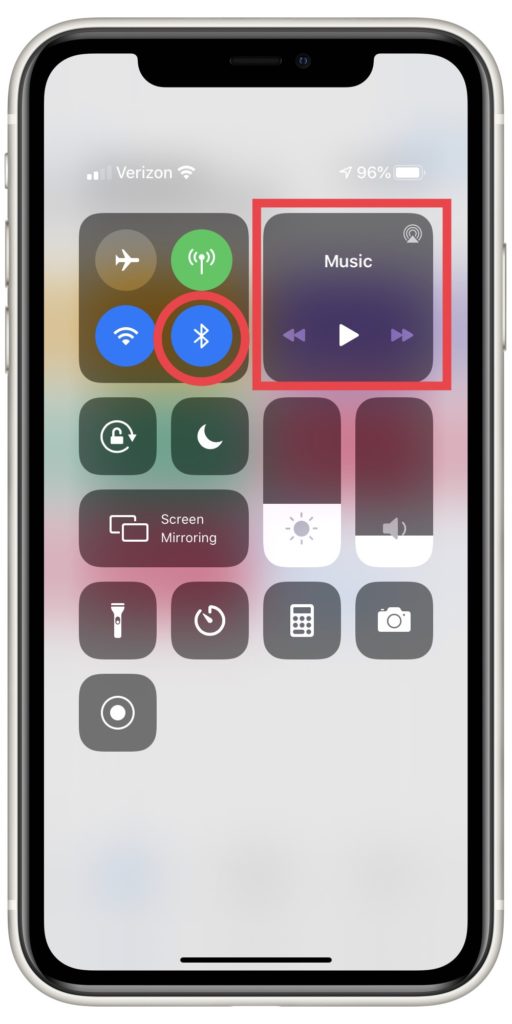 To make sure your phone isn't playing music somewhere else, turn off Bluetooth and disconnect from any Airplay devices. You can accomplish these two tasks using the Control Center on your phone. Then try to play the sound again.
To access the Control Center, use your finger to swipe up from the very bottom of the screen. Next, tap the BlueTooth icon to turn it off. The following step would be to press and hold the music hub in the upper right-hand corner, then tap the AirPlay icon. Check for a small checkmark next to iPhone. If your speaker starts working, you've fixed your phone and found the source of the problem.
Restore Your iPhone
To be sure that your problem isn't a software issue, you need to restore your iPhone 5. First, back up your device, then follow the instructions in our article on how to perform a DFU Restore On Your iPhone and come back here when you're done.
Once you've finished, you'll know right away if the problem has been solved. Make sure your iPhone 5 isn't on silent mode and the volume is turned up. You should be able to hear the keyboard as soon as you type in your Wi-Fi or Apple ID password.
If your iPhone 5 speakers are not working, or are muffled, then unfortunately your speaker might be broken. Don't fret, there are still good options out there to repair your iPhone 5 speakers.
Repair Your iPhone Speaker
Lastly, if your iPhone 5's speaker is broken, muffled, or won't work during calls, don't worry! There's some good news. Apple replaces iPhone 5 speakers at the Genius Bar and through their mail-in repair service on their support site.
There's inexpensive alternatives too: One of our favorites is Puls. Puls is an iPhone repair service that will meet you at the location of your choice, in as little as 60 minutes, to repair your device on the spot. Plus, they offer a lifetime warranty. If you decide to take the Apple Store route, make sure to set an appointment because they can get really busy.
Upgrade Your iPhone 5
The iPhone 5 is starting to show its age. It was first released back in 2012, so it's well over five years old now. Apple has now classified the iPhone 5 as obsolete and won't service or support it with software updates or repairs.
Because of that, repairing your iPhone 5 may become expensive and difficult. You may be better off putting down an investment for a new iPhone instead. Newer smartphones have more up-to-date software support. Manufacturers also will be more likely to help in case the device is damaged.
UpPhone's cell phone comparison tool is a great way to find a smartphone that fits your needs at a great deal. Search for phones with filters for manufacturer, price, storage capacity, and more! We recommend the iPhone 11 if you've got some cash to spend, or the iPhone SE 2 if you're looking for a good deal.
A New Sound
So to jump to it! Hopefully, we've either helped fixed your software issue or determined that your speakers aren't working because of hardware problems. At least you know where you can go to fix it. Let us know in the comments down below which step helped you and please share this article with any friends or family who need it.