You just got the new iPhone 12 and are excited to try out 5G. However, something isn't working right, and your iPhone is only connecting to 4G LTE. In this article, I'll explain what to do when 5G is not working on your iPhone 12.
Does Your Carrier Have 5G Coverage?
5G network coverage is still pretty new and, therefore, isn't widely available in the United States. Most major carriers are working to expand 5G coverage nationwide, but it's possible your iPhone 12 won't connect to the 5G network because your carrier doesn't have 5G service where you live. Check out our video to learn which carriers have the best 5G coverage.
Does Your Cell Phone Plan Include 5G?
Your iPhone 12 won't be able to connect to 5G if it's not included with your cell phone plan. Not every carrier offers 5G, and some others may charge an additional fee for 5G access. Check out our other article if you're interested in getting a cell phone plan that includes 5G.
Do You Use A Case On Your iPhone?
While it's unlikely, your case could be preventing your iPhone 12 from connecting to 5G. A thick metal case could interfere with your iPhone's mmWave antenna. Metal can interfere with cell signals, which is even more likely when you consider the mediocre range of the mmWave antenna.
Turn Airplane Mode On And Back Off
Turning on Airplane Mode will disconnect your iPhone from cellular networks. Once you turn the feature back off, it'll allow your iPhone to reconnect to the network, potentially reestablishing a 5G connection.
Open Settings and tap the switch next to Airplane Mode to turn it on. Tap the switch again to turn it off again.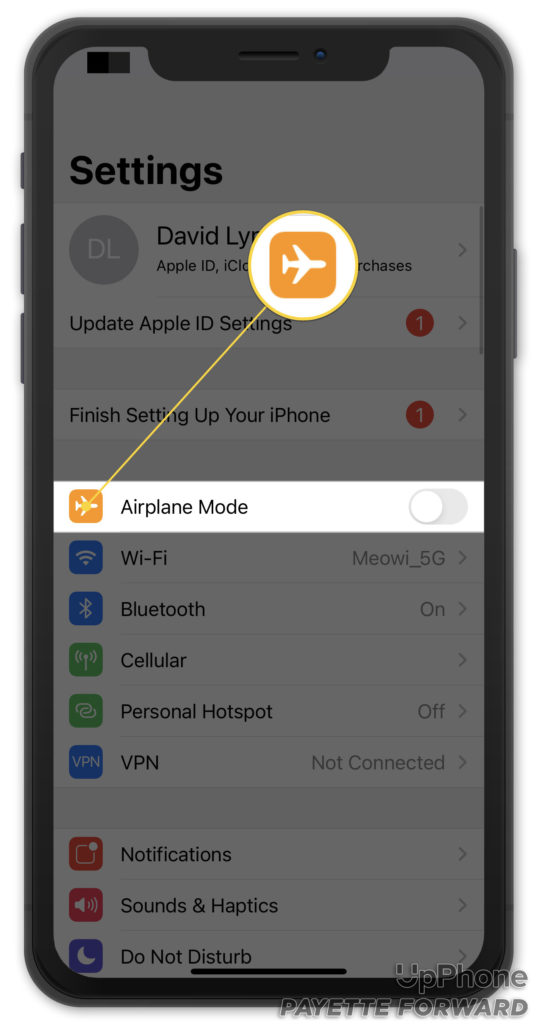 You can also toggle Airplane Mode on and off in Control Center by swiping down from the upper right-hand corner of the screen and tapping the Airplane Mode button.
Eject And Reinsert The SIM Card
Ejecting and reinserting your iPhone's SIM card is another way to reset its connection to your carrier's network. Follow the steps below
Locate the SIM tray below the volume buttons on your iPhone 12.
Use a SIM card ejector tool or a straightened paper clip to open the tray.
Remove the SIM card from your iPhone.
Push the tray back in to reseat the SIM card.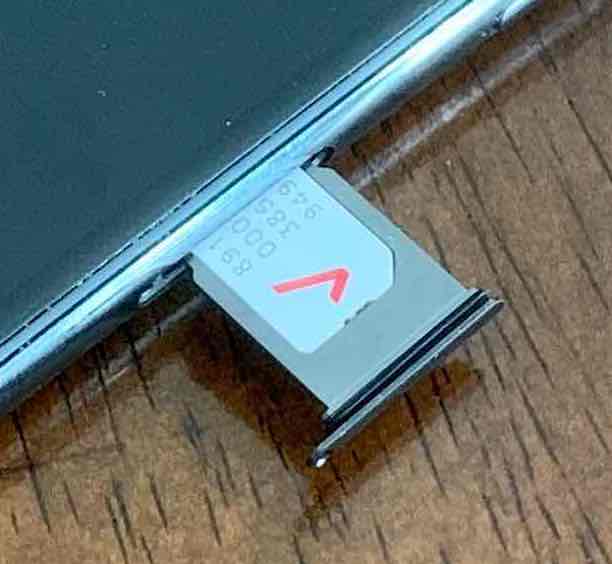 Check For A Carrier Settings Update
Apple and your wireless carrier regularly push carrier settings updates to maintain and improve your iPhone's connection to your carrier's network. Most of the time, you'll receive a pop-up on your iPhone when a carrier settings update is available.
You can also go to Settings -> General -> About to manually check for a carrier settings update. Wait on this page for about ten seconds to see if a pop-up appears. If one doesn't, a carrier settings update is not available.
Check For An iOS Update
iOS updates introduce new features and keep your iPhone running smoothly. 5G is a new feature for iPhone, so Apple may need to release software updates to work out any persistent bugs.
Open Settings and tap General -> Software Update. Tap Download and Install if a software update is available.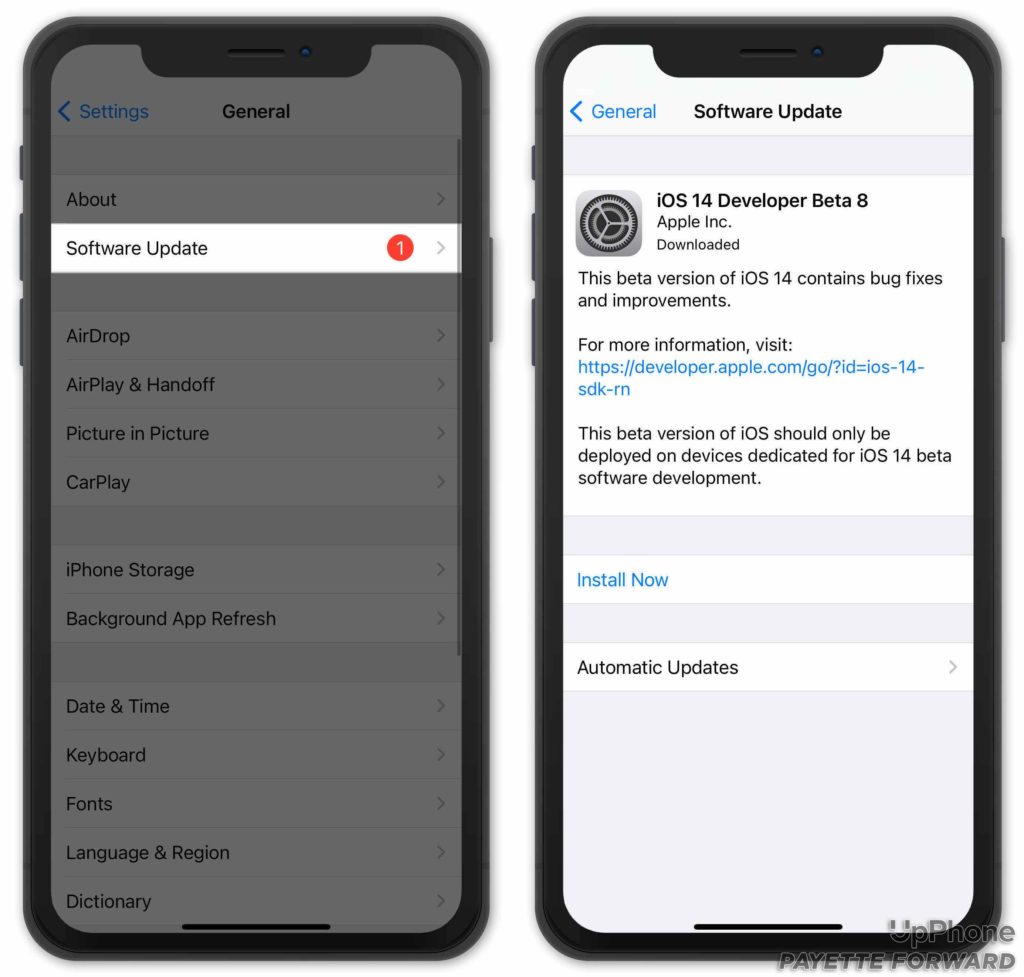 Reset Network Settings
Resetting your network settings will reset all of your iPhone's Cellular, Wi-Fi, Bluetooth, and VPN settings back to their factory defaults. This step could fix a deeper connectivity issue on your iPhone. Before trying this fix, make sure to write down your Wi-Fi passwords. You'll have to re-enter them after completing the reset.
To Reset Network Settings on your iPhone:
Open Settings.
Tap General.
Tap Reset.
Tap Reset Network Settings.
Tap Reset Network Settings again to confirm your decision.
Your iPhone will power down to complete the reset. You'll know the reset is complete when your iPhone turns itself back on.
Contact Your Wireless Carrier Or Apple
It's time to contact your wireless carrier or Apple if your 5G still isn't working on your iPhone 12. A lot of the time, your wireless carrier and Apple will point the finger at each other when cellular issues arise.
Since we can't be certain which party will be able to help you fix the problem, we recommend by starting with whichever one is more convenient for you. Check out our other article to learn how to get in touch with your wireless carrier, or simply Google their customer support phone number.
Make sure to schedule an appointment first if you plan on taking your iPhone 12 into your local Apple Store. Without an appointment, you may spend a lot of time standing around waiting for help. Apple also offer support online, over-the-phone, and through the mail.
iPhone 12 5G: Working Again!
You've fixed the problem with your iPhone 12 and 5G is working again. Make sure to share this article on social media to teach your friends and family what to do when 5G is not working on their iPhone 12. Leave a comment down below if you have any other questions!