Your iPhone 5 won't connect to Wi-Fi and you don't know why. You're being forced to use cellular data to connect to the internet! In this article, we'll show you how to fix the problem when your iPhone 5 is not connecting to Wi-Fi.
Is This A Hardware Issue?
When your iPhone 5 isn't connecting to Wi-Fi, it's important to determine whether or not this problem stems from a larger issue in your phone. The easiest way to do this is to see if your phone won't connect to any Wi-Fi network, rather than just yours at home.
You can go to a Starbucks, a local library, or anywhere with a Guest Wi-Fi network. If your phone can't connect to any of these networks then skip to our section "X." If your phone is able to connect to that network, you're in luck and this isn't a hardware issue and it's actually an issue between your phone and your router.
An Easy Solution To Your iPhone 5 Not Connecting To Wi-Fi
The simplest way to approach this problem is to restart both your router and your iPhone 5.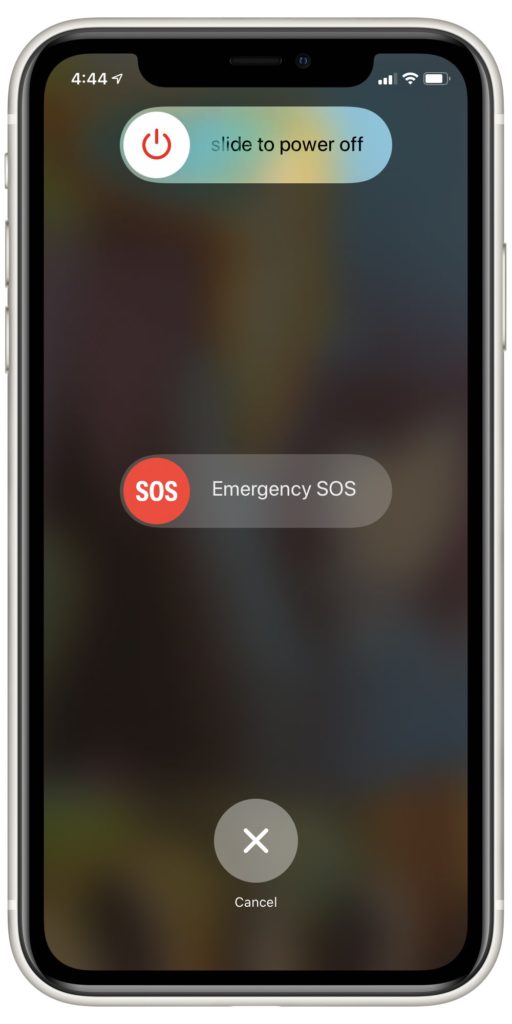 With the iPhone 5, hold down the Power button until the Slide to Power Off slider appears on the screen. After dragging the slider across the screen and turning the phone off, wait at least 15 seconds before turning the phone back on to ensure the phone successfully restarts. For your Wi-Fi router, all you have to do is unplug the power cord from the outlet and plug it back in to restart it.
After both have rebooted, attempt to connect your iPhone 5 to your Wi-Fi once more. If this is successful and your phone is able to connect, this is an indication that there was an issue with the built-in software, or firmware, of your Wi-Fi router. Most routers all have the same hardware to establish a wireless network, but the software can very between routers.
The software for your Wi-Fi router functions similarly to your phone or computer and can even experience software crashes. Even if the router is still broadcasting the network, you may not be able to connect because the built-in software isn't responding. If this issue was fixed after resetting the router, then we recommend checking the manufacturer's website to see if there's a software update you can install and prevent the issue from returning.
What If My iPhone 5 Connects To All Networks Except One?
This issue is harder to diagnose, as it's difficult to reproduce this issue in the Apple Store when the connectivity issue is with your router at home. If this is happening to you, this means that there's an issue with your iPhone 5 or your Wi-Fi router. We'll start with narrowing down the possible causes for your iPhone 5 not connecting to Wi-Fi at your home.
iPhones and Wi-Fi Networks
Your iPhone can remember every Wi-Fi network it's ever connected to, including the passwords. When entering a network your phone remembers, it'll automatically connect and enter the password for convenience.
A primary selling point for iPhone's is their simplicity, but this is also something that limits the user's ability to troubleshoot problems with their phone. Your phone can't display every Wi-Fi network you've ever connected to, and you can only forget a network if you're already connected to it.
Toggle Wi-Fi Off And Back On
A quick and easy step that you can do when your iPhone 5 won't connect to Wi-Fi is quickly turning your Wi-Fi off and back on again. Similar to restarting your phone, it gives your phone and Wi-Fi network a new start to reconnect.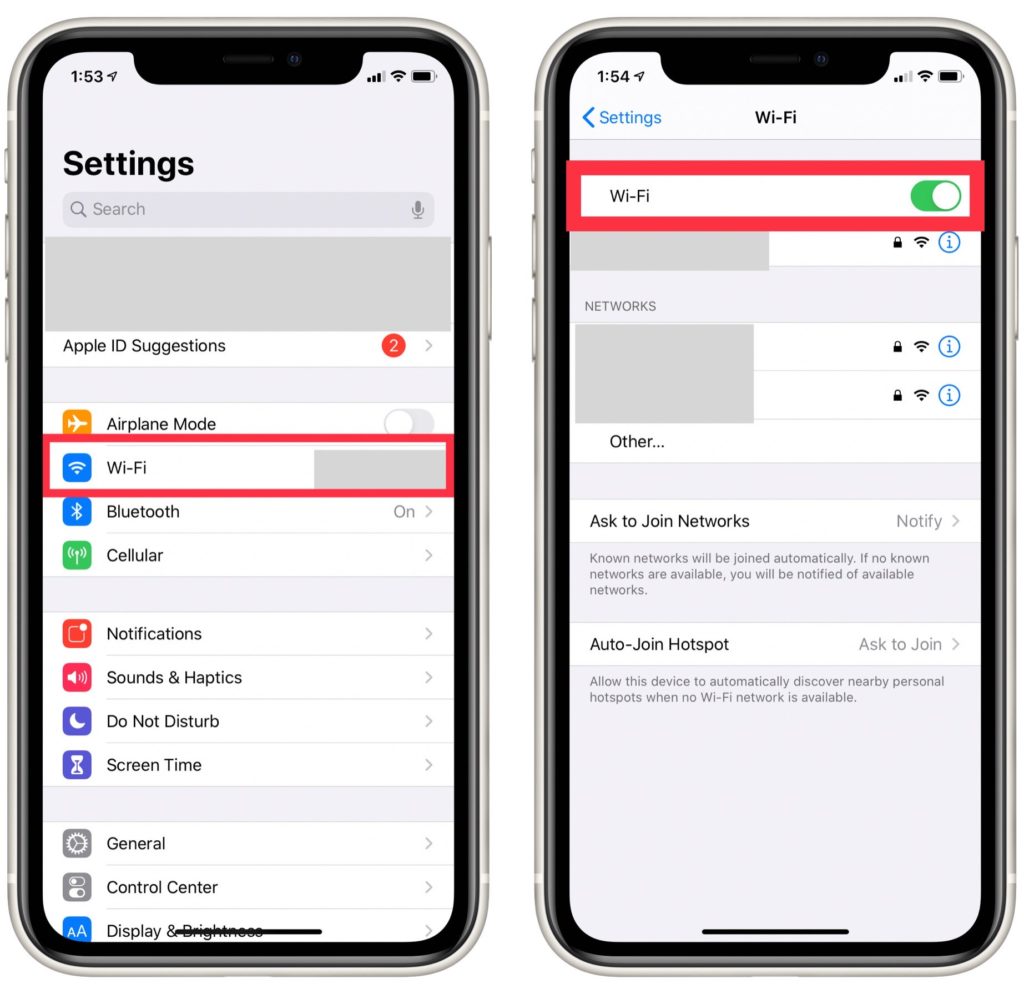 To do this, open Settings and select Wi-Fi, which will take you to a new page displaying a slider at the top of the screen. If your Wi-Fi is on, the slider should be green, and to turn it off all you have to do is tap the switch. Like with rsetarting your phone, wait a few seconds before your turn the WiF fi back on to make sure it properly resets.
Delete All Saved Wi-Fi Networks
Resetting your phone's stored collection of Wi-Fi networks is the next step in troubleshooting this problem. Most of the time trying this will fix the issue and it will also eliminate the possibility of this being a software issue causing your iPhone 5 not connecting to Wi-Fi.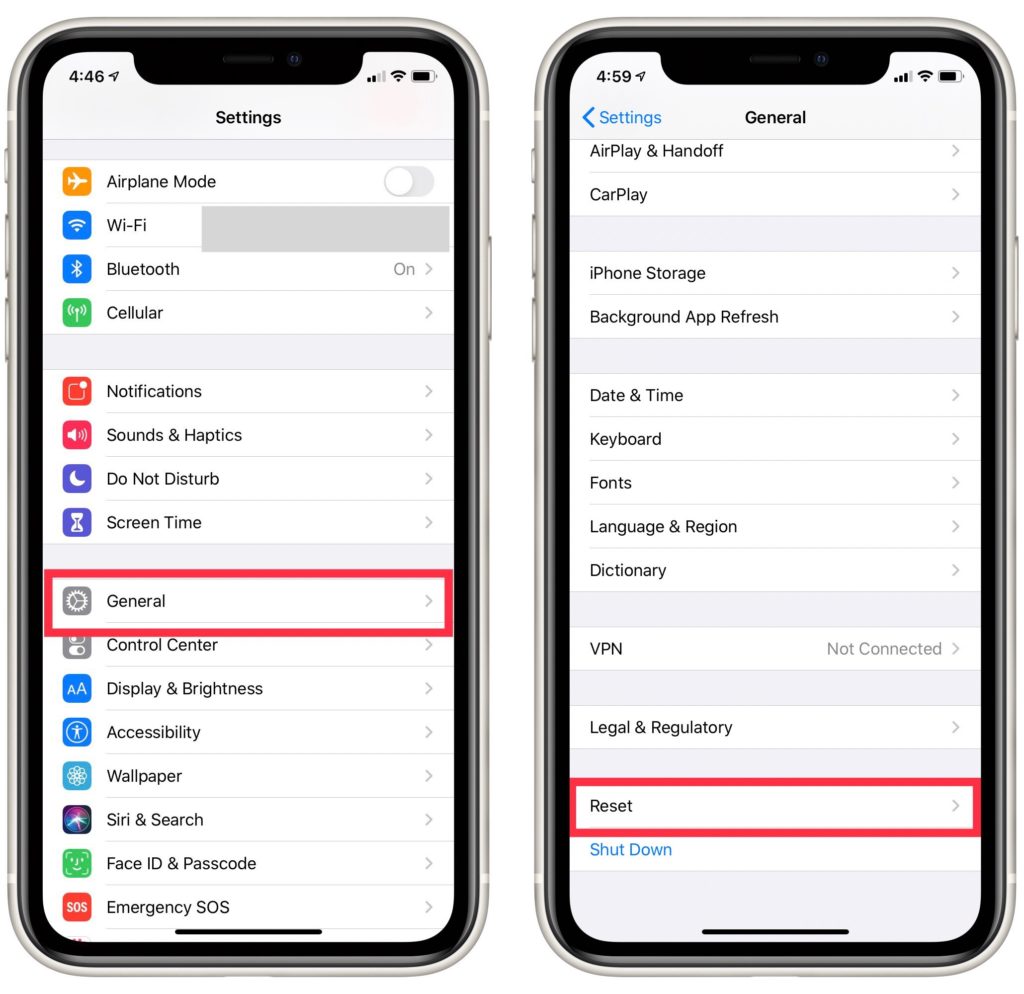 To erase your phone's database of Wi-Fi networks, start by opening Settings and then select General. From here, scroll down to the bottom of the page and click Reset.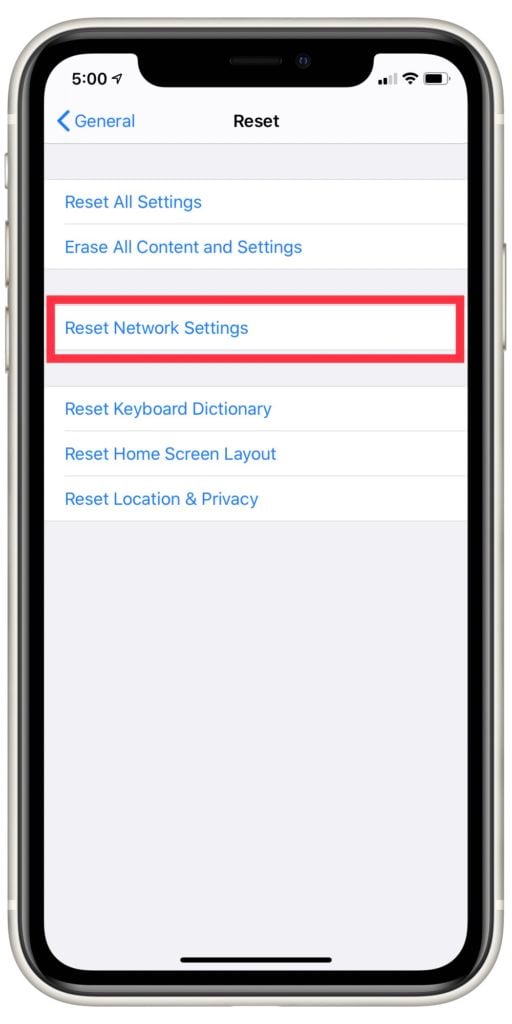 This will take you to a new page with a selection of settings you can reset. To start the process, tap Reset Network Settings, and then tap it again when you're prompted twice.
After doing this you'll have to reconnect all of your Wi-Fi networks and passwords, so it's helpful to remember the important ones before you do this. Try connecting to your Wi-Fi network at home, and if your iPhone 5 won't connect to the Wi-Fi then the next solution is to look at your Wi-Fi router.
iPhone 5 Not Connecting to Wi-Fi — Is It Your Router?
Many issues, including why your iPhone 5 won't connect to Wi-Fi, can be caused through a problem with your phones relation to the router. To understand more about this problem and fix it, you'll need to know how Wi-Fi works on your phone.
How Wi-Fi Networks Work & Why It Affects You
In order for your phone to establish a connection with your Wi-Fi network, your wireless router broadcasts a signal to the area under the name of your network. When connected, your phone and your Wi-Fi router establish a relationship. We'll talk about this relationship with the analogy of a post office and delivering mail.
In this, your Wi-Fi router acts as the post office, the middleman between your phone and the internet just like the post office is the middleman for the flow of mail going between your home and the outside world. For this to happen efficiently, the middleman needs the correct address to deliver mail, and so does your Wi-Fi router. When your phone and computer connects to the Wi-Fi network, the Wi-Fi router gives each device a separate address. like everything on the internet does.
How Does This Relate To My iPhone 5 Not Connecting To Wi-Fi?
When there's an issue with the Wi-Fi connection that isn't coming from the phone, it means the Wi-Fi router is unable to establish and assign the correct address to your phone. This can result from a multitude of reasons, but they all have the same troubleshooting steps so it's most important to understand that the failed connection comes from an incorrect address.
Resetting your Wi-Fi router to it's factory default is the equivalent of resetting your phone's established connections, and is the easiest way to solve this problem. We don't recommend trying to find out why these problems are happening, because it's ultimately going to waste your time since there's an easy fix. It only takes a few minutes to reset your Wi-Fi router, whereas it can take hours to troubleshoot connectivity issues.
How Do I Reset My Router To Factory Defaults?
Unfortunately, there isn't one way to reset all routers since every router is different, so we can't give one process that'll work for everyone. Instead, we can tell you the easiest way to find out how to reset your router specifically.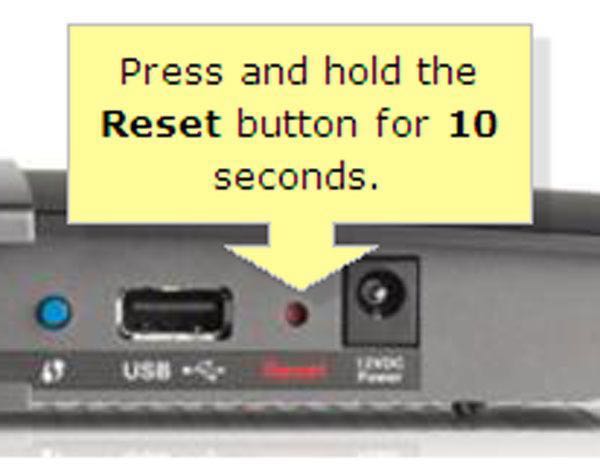 Most routers have a small button in a hole located on either the back or the bottom of your router. For an easy reset to factory defaults is to take a pen and press and hold the button down for about 15 seconds while your router remains plugged in. After the 15 seconds is up, your router will operate just as it did when you took it out of the box for the first time.
If you'd like to reset your router but don't know how to set your wireless router, we have an easy way to find out but make sure to have your instructions nearby in case you need them. We've found that researching the model number of your router on the manufacturer's website is a quick and efficient way to find instructions. You'll be able to find the model number located on either the back or bottom of your router, and then simply search this number on your manufacturer's website and the instructions will be there!
When You Set Up Your Wireless Network Again
After finding your instructions and starting up your network again, there won't be an issue if you make your new network name and password the same as your old one. It won't cause any issues, but it's also not necessary so if you want to change it then that's okay too! Once you've done this, try reconnecting your iPhone to the network and if it's able to connect then the issue was with your router and you've fixed it.
A Less Common Reason Your iPhone 5 Won't Connect To Wi-Fi
If your iPhone 5 is still having trouble connecting to your Wi-Fi, then you should take a look at your wireless security settings on your router. Apple devices tend to have issues with TKIP security and do best with WPA2 Personal using AES encryption. This information should be located in your Wi-Fi router's manual as well as information on how to change the setting if needed!
Determining The Hardware Issue
When you've tried all the troubleshooting steps above, now we can determine that this is most likely a hardware issue if your iPhone 5 won't connect to Wi-Fi. This can either mean a hardware issue with your phone or your router, and we'll give you steps for both.
Your iPhone 5
If you've Reset Network Settings on your iPhone but it's still not connecting to Wi-Fi, you can try doing a DFU restore on your phone and restore it from a backup as a last troubleshooting step. Here's a guide to putting your iPhone in DFU mode, and make sure to backup your information before starting the process!
Unfortunately, Apple no longer offers repairs for the iPhone. If the DFU restore doesn't get your device working again, your cell phone may be beyond repair.
Your Wi-Fi Router
If you've reset your router to default settings and no devices, including your iPhone, won't connect to Wi-Fi, then there's likely a hardware issue with your router. Since every router is different, the troubleshooting steps will be different for each one as well. We recommend going to your manufacturer's website and to learn what you can try.
If You're In Need Of A New Router
We recommend the Apple Airport routers if you're in need of a new one after troubleshooting your hardware issue. These routers are more expensive than others on the market, but if you're frequently running into issues with your router then it may be worth it to consider spending more on one that'll work more efficiently.
Upgrade Your iPhone 5
It might be time to upgrade your iPhone 5. The device is over five years old, and this means that Apple won't support it with software updates or repairs. If your iPhone 5 won't connect to Wi-Fi, it's possible that there's something wrong with the phone that can be fixed by simply getting a new and better device.
UpPhone's cell phone comparison tool is a great way to find a phone that's right for you. Use the filters to search for phones based on price, manufacturer, storage capacity, and more. We recommend the iPhone 11 and iPhone SE 2 as solid options.
Your iPhone 5 Won't Connect To Wi-Fi? Not Anymore!
Now you've troubleshooted your iPhone 5 and your Wi-Fi router to find the issue and know how to fix it. It's frustrating when your iPhone 5 won't connect to Wi-Fi, but now you know how to fix this issue if it ever happens again, and may have even taken steps to prevent this from happening again. Thanks so much for reading, we hope this article was helpful to you and feel free to leave comments with questions or suggestions!