Access to Cellular service is one of the most integral pieces of iPhone ownership. Cellular is responsible for so many of the characteristic functions that make an iPhone useful, and without it much of a device's versatility is removed. In this article I'm going to show you every fix you can try when your iPhone 6 is not connecting to Cellular.
Check Your Wireless Coverage
The first thing you'll want to try if your iPhone won't connect to Cellular service is to make sure you're within range of your Cellular provider's coverage. The coverage offered by different carriers varies geographically, so your connection might be better in some areas and virtually nonexistent in others. Check out UpPhone's coverage map to see where your Cellular provider has the best coverage!
Turn Off Airplane Mode
One of the simplest means of Cellular interference your iPhone can experience is Airplane Mode. When enabled, Airplane Mode shuts down all Cellular capabilities on an iPhone.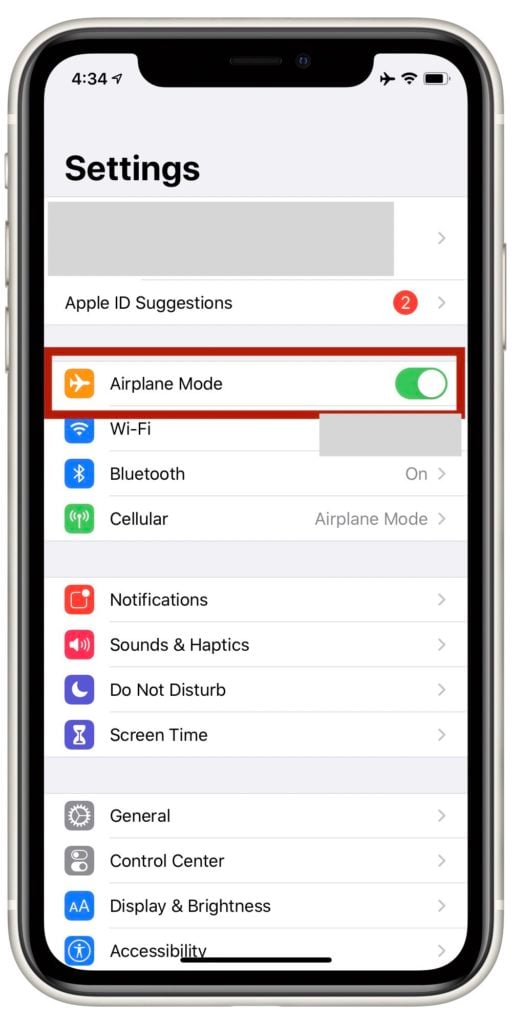 To check if Airplane Mode is on, open the Settings app and turn off the Airplane Mode switch. If the switch appears as white, Airplane Mode is currently off on your phone. If it's green, tap it to toggle it off.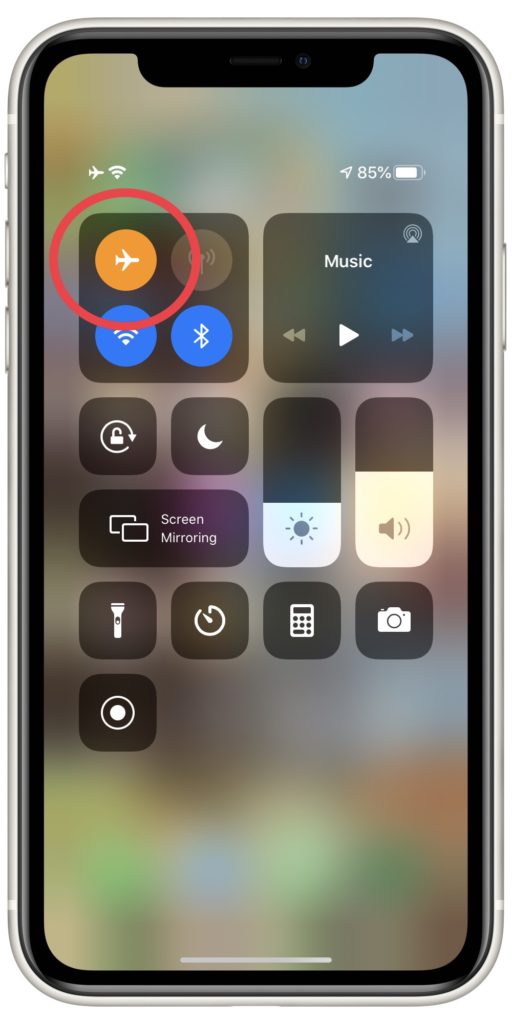 You can also adjust your Airplane Mode setting in the Control Center. Swipe up from the bottom of your screen to open the Control Center. If the Airplane Mode button is gray and white, this means that it's currently off. If it's orange and white, it's on. Tap the button to turn it gray again and Airplane Mode should be disabled.
Enable Cellular Data
On a similar note to making sure Airplane Mode is off, you'll also want to ensure that Cellular data is turned on on your iPhone.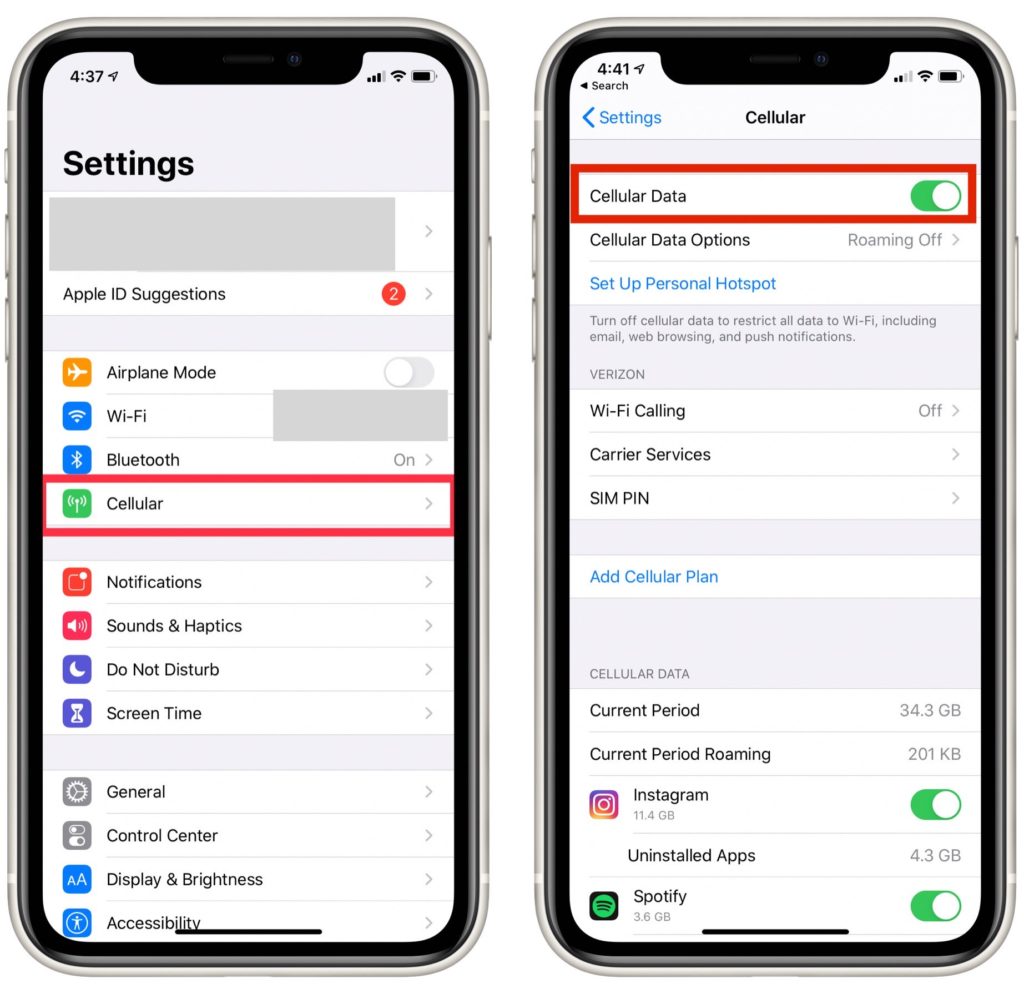 Open Settings and select Cellular. You'll see a switch labeled Cellular Data, make sure that it's currently toggled on. If it's not, tap it to turn it back on.
Even if the Cellular Data switch is currently flipped on, try toggling it off and back on again. Sometimes a small glitch in your iPhone's software can interfere with your Cellular access. Turning Cellular Data off and on again gives the device an opportunity to erase the bug getting in the way.
Restart Your iPhone
Sometimes, your iPhone can experience a small software crash that will prevent it from accessing Cellular service. Restarting your iPhone can often resolve this glitch and allow you to reconnect to your coverage without issue.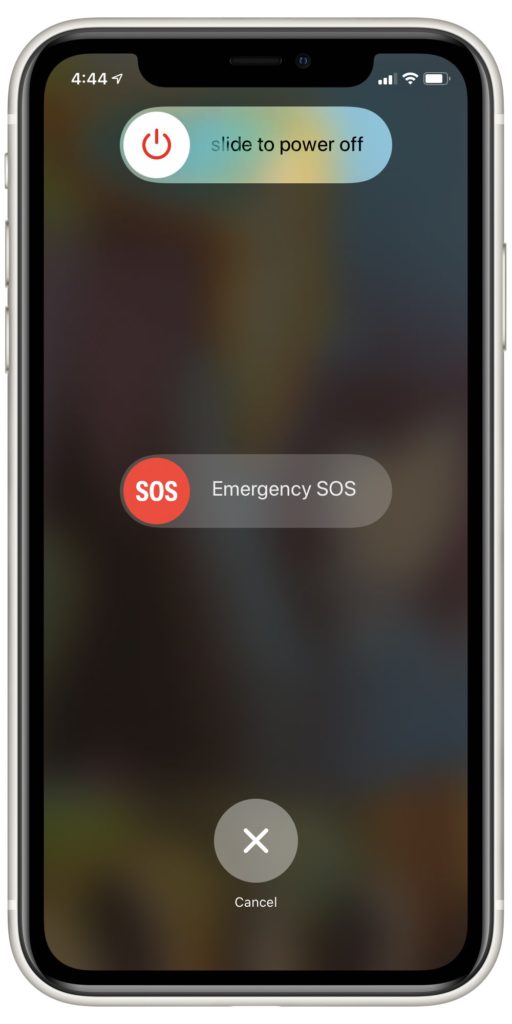 To turn off your iPhone 6, press and hold the Power button on the side of your iPhone. After a few seconds, a slider should appear on your screen labeled "slide to power off". Use your finger to slide the red Power icon from left to right. When you get to the end of the slider, your iPhone should power off.
Wait about 30 seconds. After that, press and hold the power button again until the white Apple logo appears. Once the logo's on screen, you can let go and your iPhone will boot up on its own.
Check If Your Carrier Settings Are Up To Date
If you've restarted your iPhone and still can't connect to Cellular, the next step is to check for a carrier settings update. Carrier settings updates are released by Apple periodically to assist your iPhone with connecting to Cellular service more easily.
Most of the time, you'll receive a pop-up notification when a new carrier settings update is available. It's always good to select Update when this option's offered.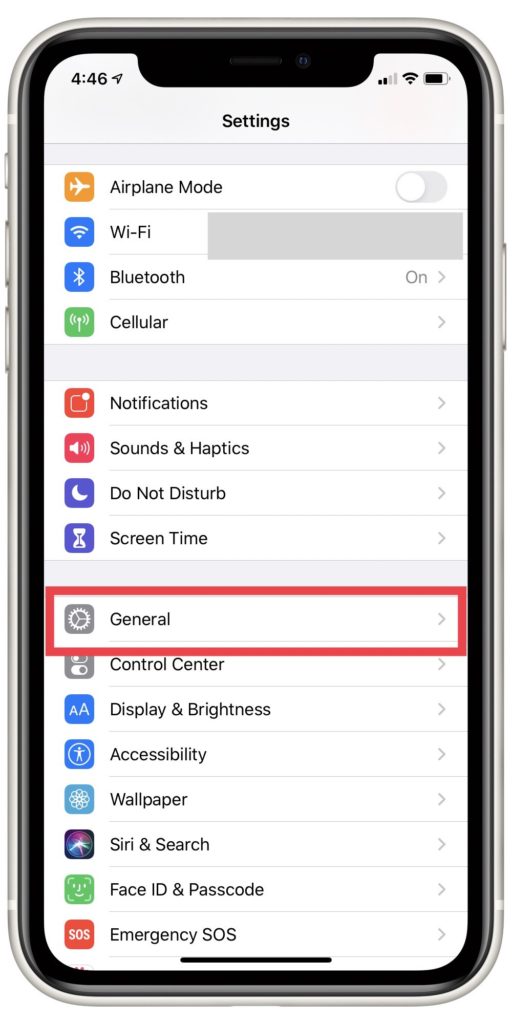 It's also possible to check for updates manually. Open the Settings app and tap General.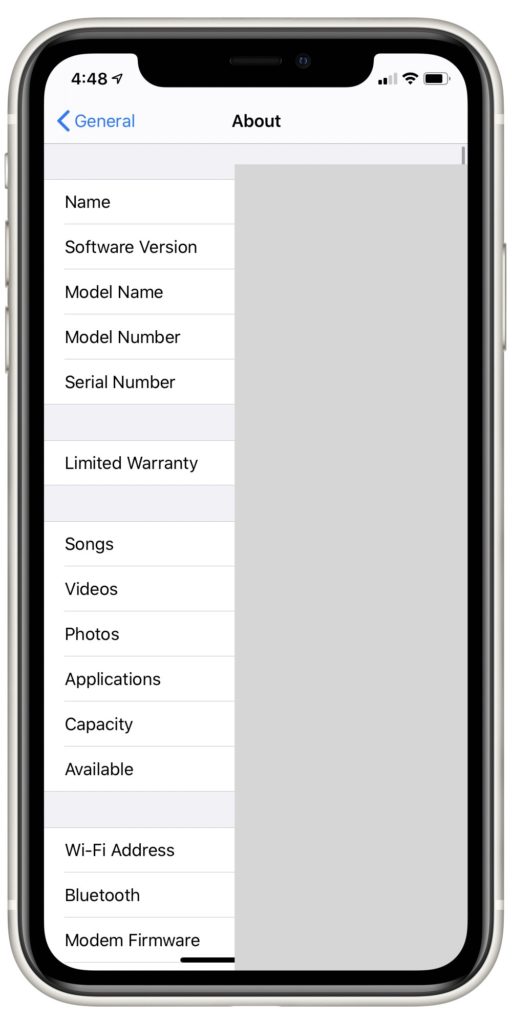 Select About, a pop up offering a carrier settings update should appear on your screen within 15 seconds of opening this page. If nothing shows up, there are no updates currently available and you can move on to the next tip.
Remove And Reinsert Your SIM Card
Your iPhone's SIM card provides your iPhone 6 with its individual phone number and is the main point of connection between your phone and your Cellular service.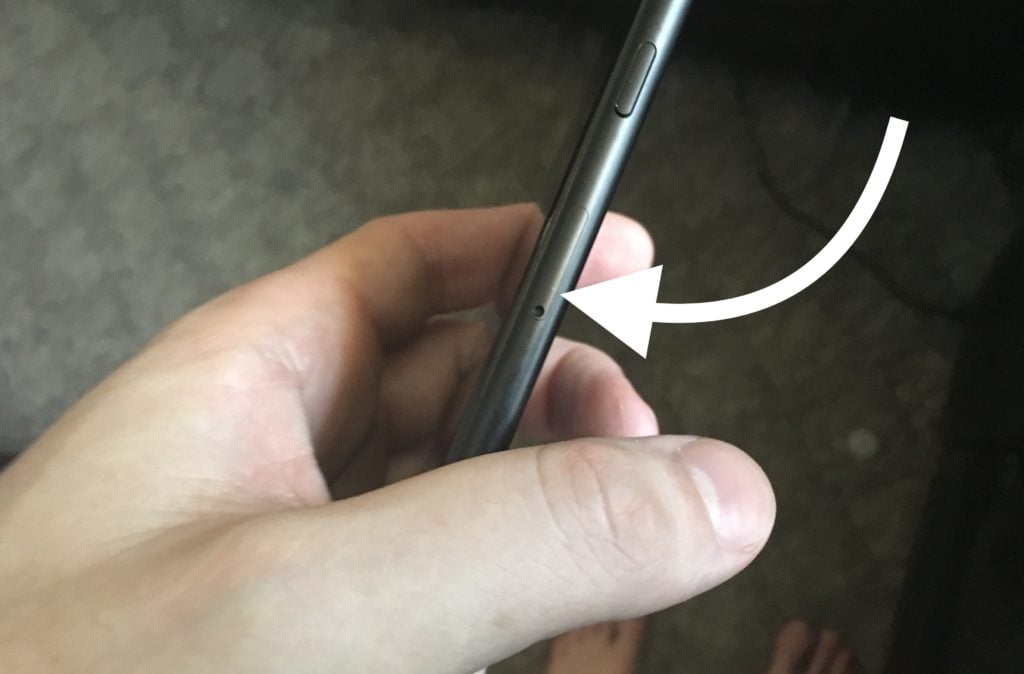 If your iPhone's struggling to connect to Cellular service, popping the SIM card out and then sliding it back in can sometimes help reconnect your phone to coverage.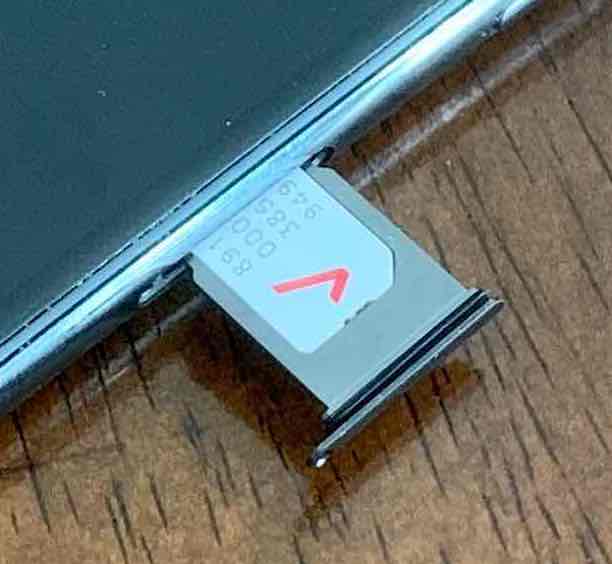 Since the SIM card tray on the iPhone 6 is so small, there's a specific method that you need to use to remove it. Check out our SIM card ejection tutorial for more details.
Reset Network Settings
If your iPhone 6 still won't connect to Cellular after you replace your SIM card, it might require a more comprehensive adjustment. Using the Reset Network Settings on an iPhone erases all WiFi, Cellular, Bluetooth and VPN settings and restores them to factory defaults.
Open Settings and tap General. Select Reset and then Reset Network Settings. A pop up will come up to confirm you want to do this, select Reset Network Settings again when this occurs.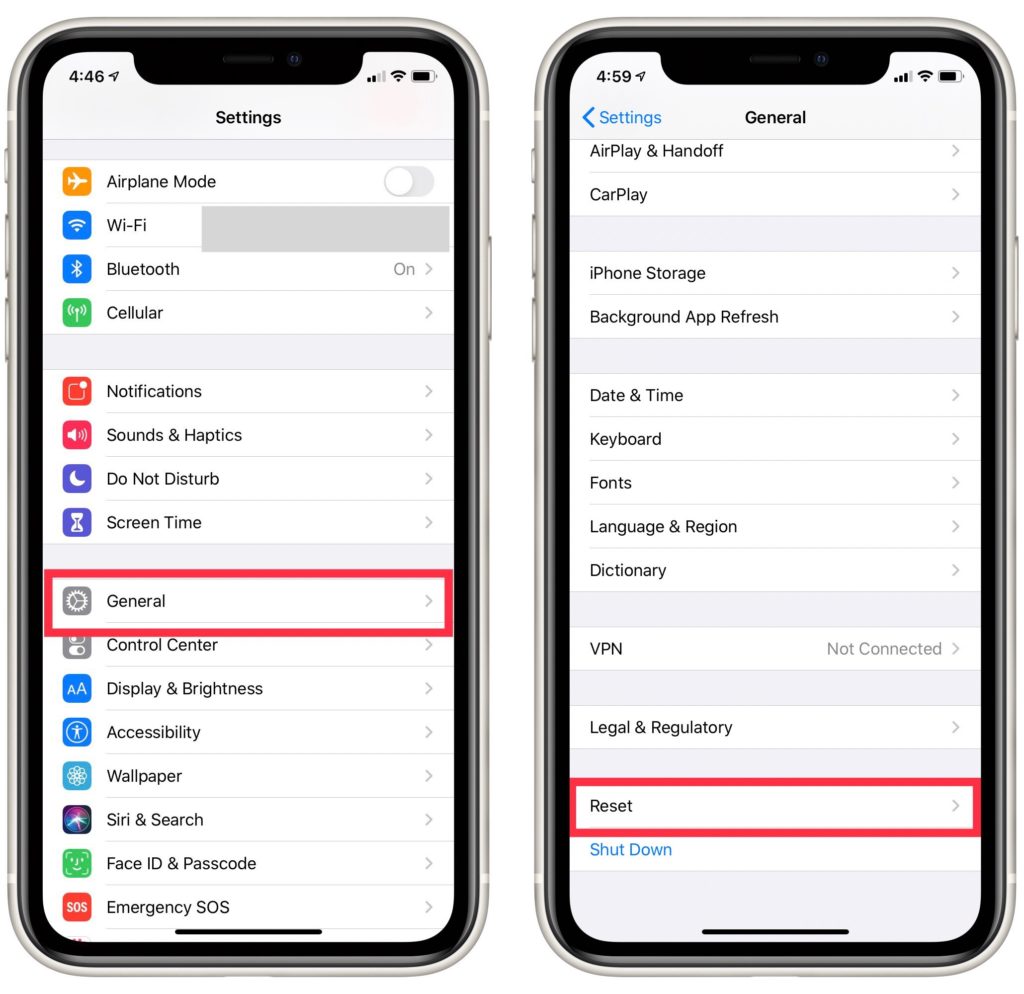 Your iPhone will automatically restart when you confirm. Once your iPhone's up and running again, the reset's complete.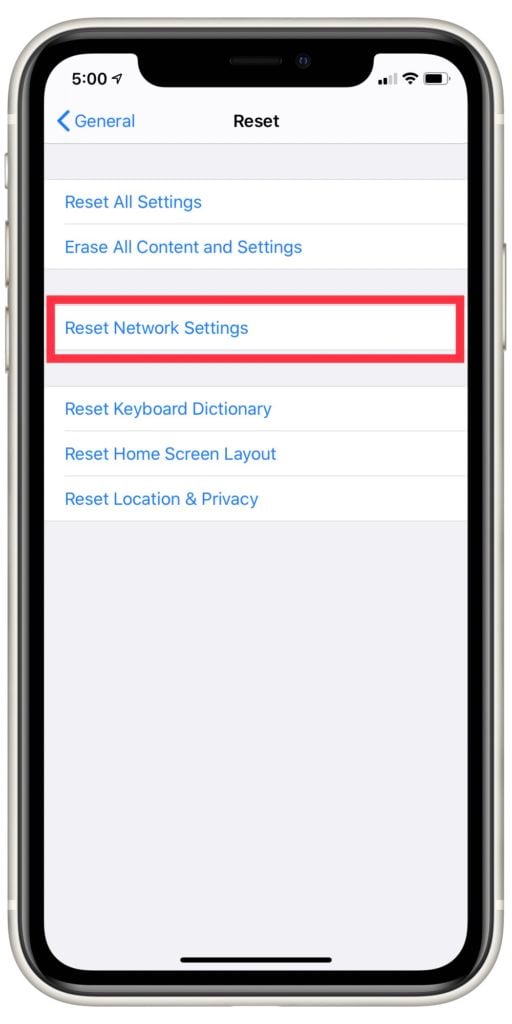 Backup And DFU Restore Your iPhone 6
If nothing else has worked to this point, the final fix you can try from home is to perform a DFU restore. A DFU restore is the deepest factory reset you can perform on an iPhone. It will erase all of your personal data saved on your iPhone, so you'll want to perform a full backup to your Computer or iCloud before proceeding with it. Check out our DFU tutorial for instructions on how to do this safely!
If you'd rather watch than read, check our our video on how to DFU restore below:
Reach Out To Your Cellular Provider
If you've successfully performed a DFU restore and you still can't connect to Cellular, it's probably an issue on your carrier's end that's preventing your iPhone from connecting. Visit your Cellular provider's website to find out the best way to get in touch with them, together you might be able to identify the exact problem you're encountering!
Wrapping It Up
This has been every step you can take if your iPhone  6 isn't connecting to Cellular data. Cellular service is a huge expense for any modern tech user, and it can be incredibly frustrating to find that it's not working on your personal device. Luckily, there are lots of things you can do to troubleshoot and resolve this issue.