There are plenty of reasons to upgrade from an iPhone 8 to a newer iPhone or Android. iPhone 8 repairs can get expensive very quickly, especially if you don't have an AppleCare+ protection plan.
Rather than paying to have your iPhone 8 fixed, you could put that money towards a brand new phone! Although new smartphones can be expensive, many wireless carriers offer special discounts, especially when you switch.
New phones have awesome features like facial recognition software, faster processors, better battery life, and much more.
How Do I Upgrade My iPhone 8?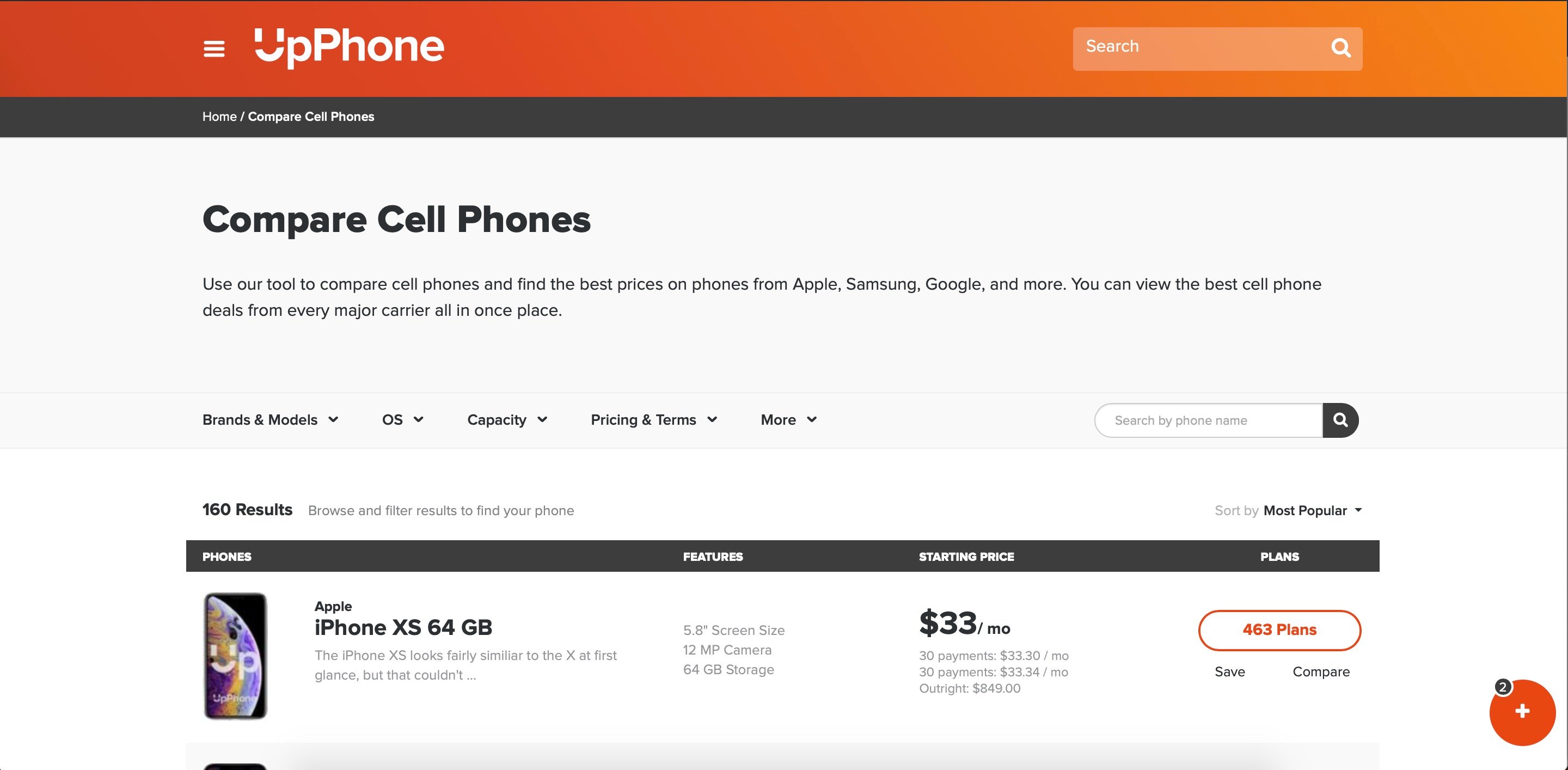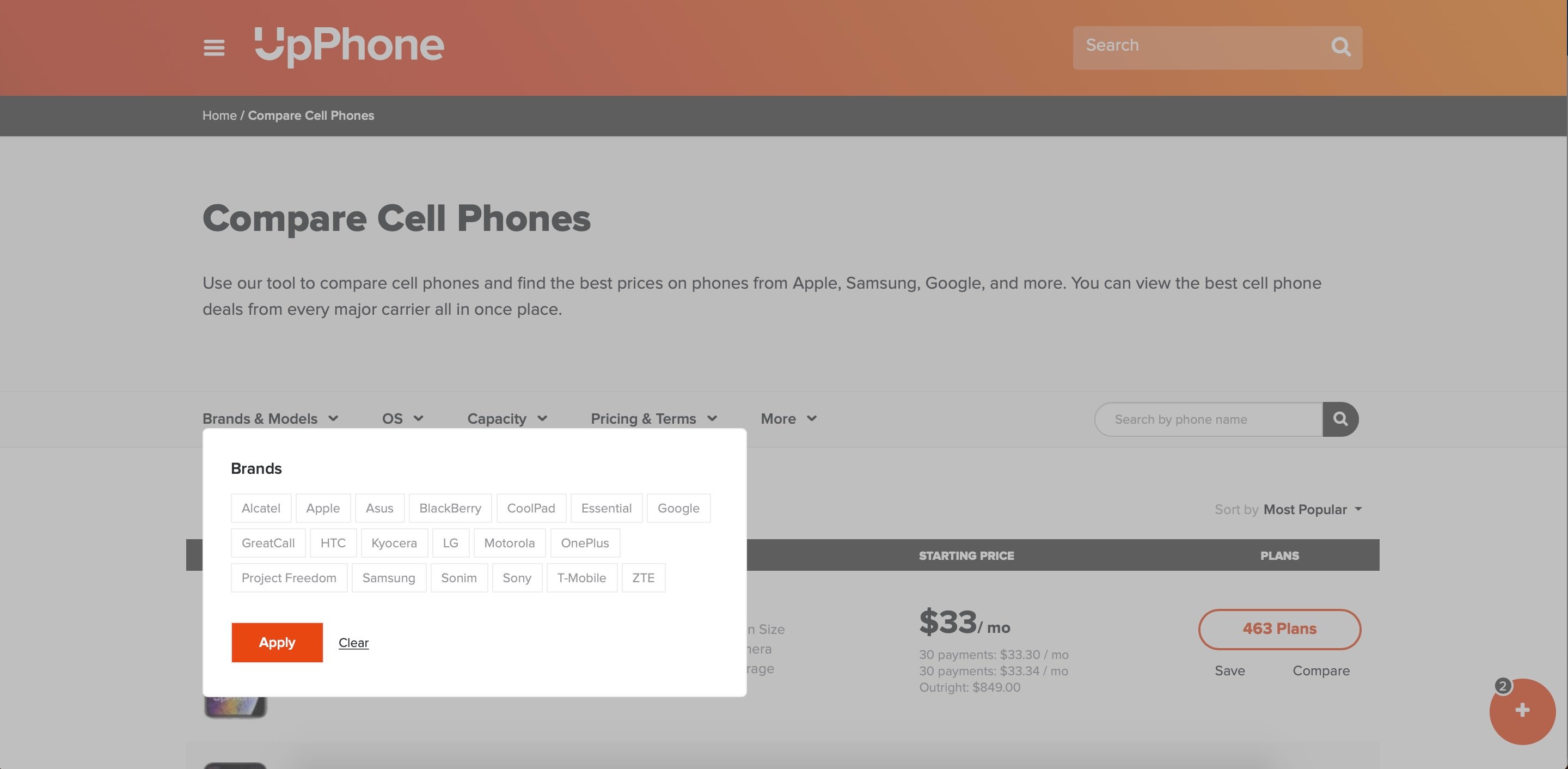 Visit UpPhone's cell phone comparison tool.
Use the filters in the tool to compare phones by brand, model, features, and more.
To learn more about the phone, click on it in the tool. To see plans compatible with the phone, click the # Plans button.
Pro Tips
Sometimes you can get a great deal on a brand new smartphone when you switch wireless carriers! Compare cell phone plans to find out how much you can save.
If you decide to upgrade, you might want to sell your iPhone 8 for some extra cash.