Your iPhone says "Deliver Quietly" and you don't know why. This new iOS feature gives you much more control over your notifications. In this article, I'll explain what "Deliver Quietly" means on your iPhone!
What Does "Deliver Quietly" Mean On An iPhone?
Deliver Quietly is a new feature tied to Apple's iOS 12 operating system. When Deliver Quietly is enabled, notifications will still come through, but not all of them will appear on your iPhone's lock screen.
Instead, the notifications from the app will appear in the iPhone Notification Center. You'll also see a notification badge in the upper right-hand corner of the app icon on the Home screen.
Additionally, notification banners won't appear and your iPhone won't vibrate or ring when you receive a notification from an app set to Deliver Quietly.
This way, you'll receive all the notifications without ever worrying about the notification making any sort of sound. In short, you can easily avoid distractions and lock screen clutter when you turn on Deliver Quietly.
Which iPhones Support Deliver Quietly?
You can use Deliver Quietly on any iPhone running iOS 12. This include every iPhone model since the 5s. iPods and iPads running iOS 12 also support this feature.
How Do I Set Notifications To Deliver Quietly On My iPhone?
To enable Deliver Quietly for a specific app, slide right-to-left on a notification from that app on the iPhone lock screen. Then, tap Manage. Finally, tap Deliver Quietly.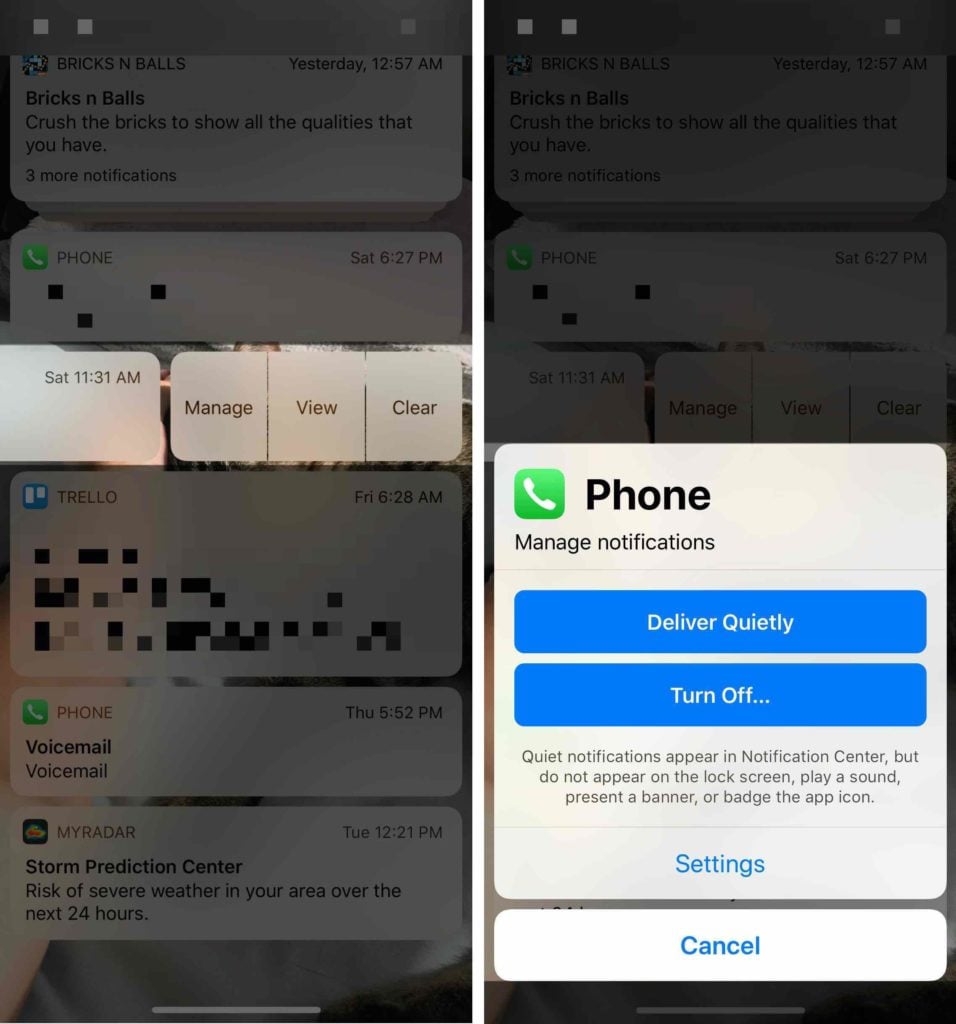 Follow the same steps above to return your notifications to normal. However, instead of tapping Deliver Quietly, tap Deliver Prominently.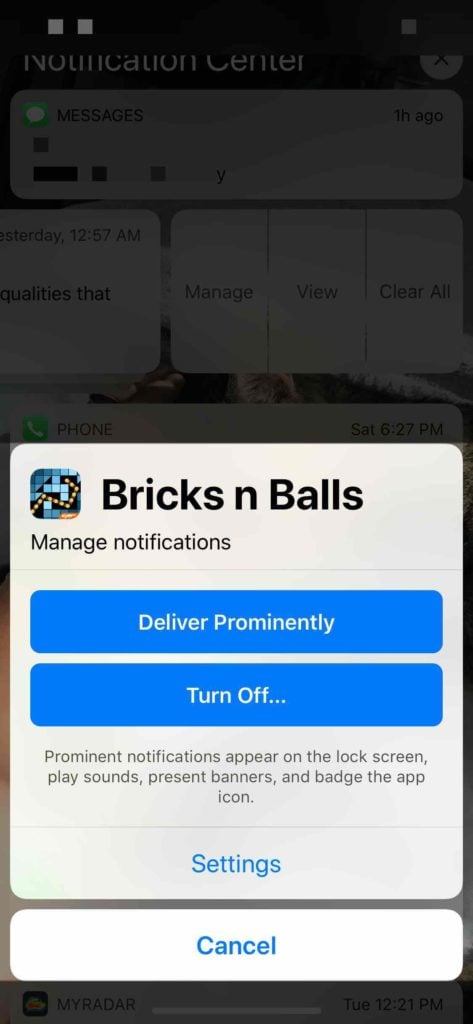 Fortunately, there's no need to wait around for a notification from that app to adjust its settings. You can quickly customize notification settings for most of your apps in Settings.
To do so, open Settings and tap Notifications. Then, tap on the app you wish to edit the notification settings for.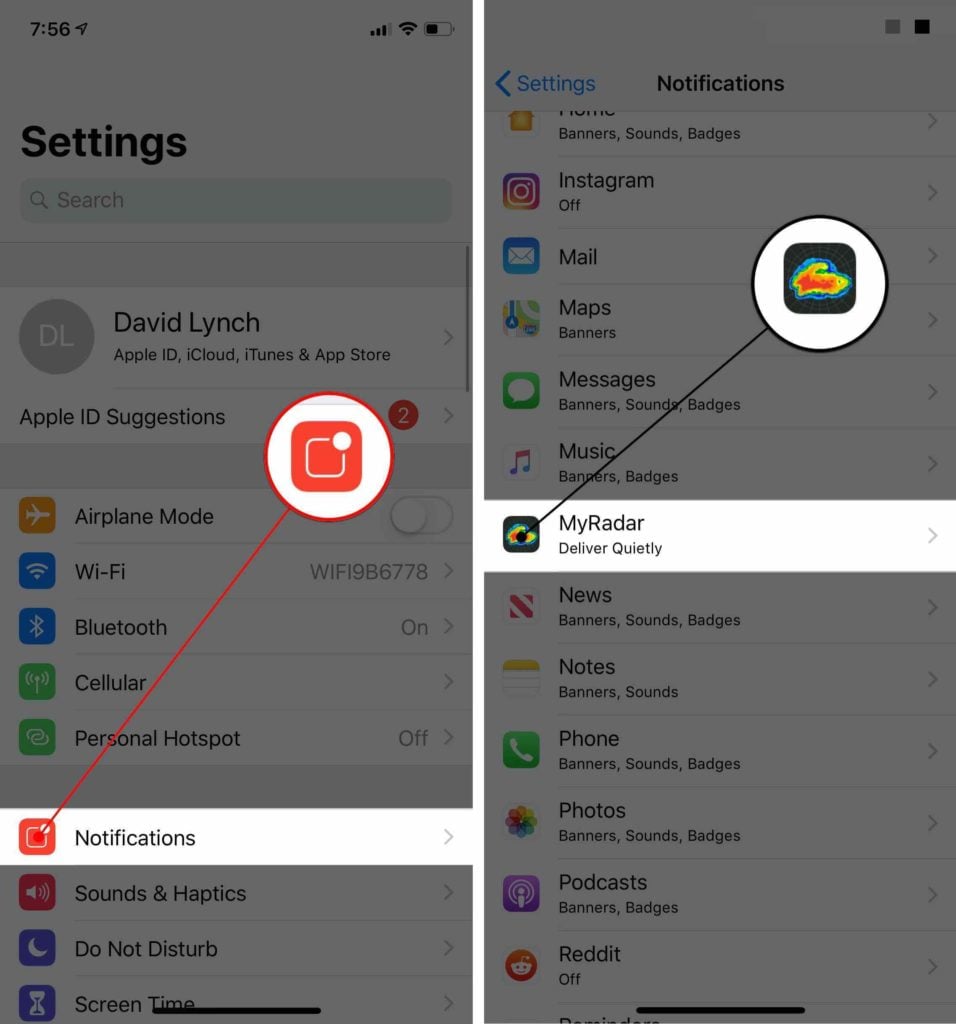 Here's where things can get a little tricky. There isn't a Deliver Quietly switch that you can easily turn on or off. However, you can select the types of alerts, turn notification sounds on or off, and turn notification badges on or off.
As we mentioned earlier, notifications from app set to Deliver Quietly don't appear on the lock screen, show banners, display badges, or make noises. With this in mind, you can manually set notifications for an app to Deliver Quietly by copying the setup in the screenshot below.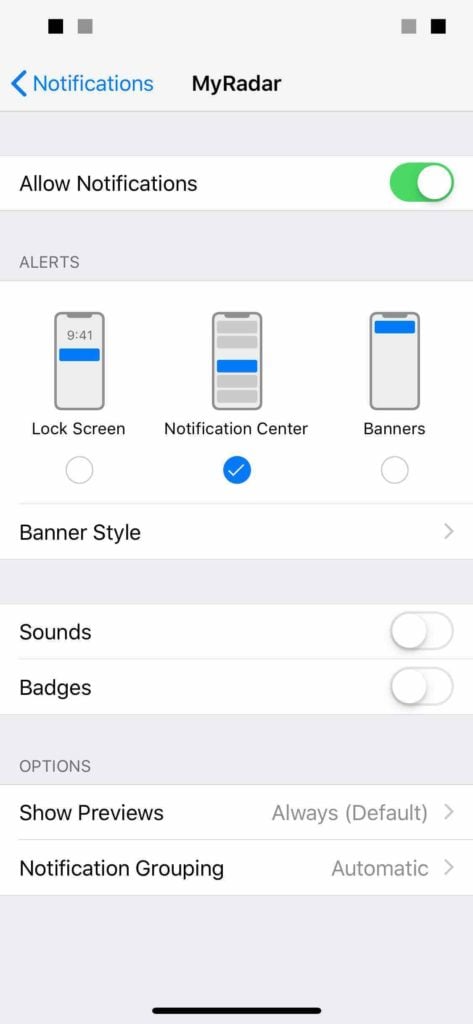 Shhhhhhhh!
We hope this article cleared up any confusion you had about the Deliver Quietly feature. We want to hear from you — has this feature helped you stay focused or worry less about embarrassing notifications? Let us know in the comments section below!