Your iPhone has gone missing, and you don't know what to do. It's easy to misplace your phone and it can be stressful when you do. In this article, I'll explain what Lost Mode on iPhone is and how it can protect your personal information when you lose your device!
What Is iPhone Lost Mode?
iPhone Lost Mode allows you to lock your device so your personal information can't be accessed by anyone who finds it. Additionally, Lost Mode tracks the location of your device.
Lost Mode is a great feature if you lose your iPhone or if it gets stolen. Lost Mode is a part of Find My iPhone, which is available on Apple devices running iOS 6 or a newer version of the software.
Note: You can lock an Apple device running iOS 5, but you won't be able to track it using GPS.
You can show a custom message on your iPhone when you put it in Lost Mode. This message can include a number where the person who finds your phone can contact you.
Apple Pay and any other saved payment methods will be disabled on your iPhone when it's in Lost Mode. Your iPhone also won't receive notifications from apps. However, it can still receive FaceTime requests and phone calls.
How Do I Turn On Lost Mode?
First, it's important to note that in order to use Lost Mode, Find My iPhone had to be turned on at the time you lost your iPhone.
To turn on Lost Mode:
Go to icloud.com/find and sign in using your Apple ID and password.
Click All Devices.
Choose the device you want to put into Lost Mode.
Click Lost Mode.
Follow the instructions to put your iPhone in Lost Mode:

You'll have to enter your iPhone's passcode (if it has one) before you can put it in Lost Mode. If your iPhone doesn't have a passcode, you'll be prompted to create one.
If you're asked to enter a phone number, make sure it's one where you can be reached.
If Family Sharing is set up and you're attempting to put a family member's iPhone into Lost Most, you'll have to enter that family member's Apple ID and password on the same computer you're using to put their iPhone in Lost Mode (if they don't have a iPhone passcode).

Track your iPhone in Lost Mode.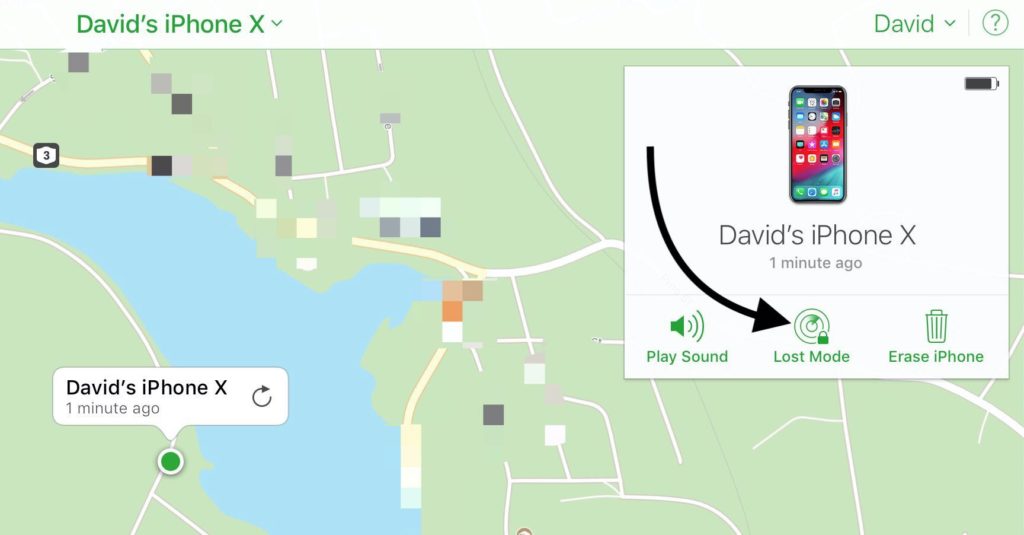 Your iPhone locks as soon as you put it in Lost Mode. Even if Location Services is turned off, you'll be able to track your iPhone! You'll also receive a confirmation email at your Apple ID address to let you know your iPhone has been put in Lost Mode.
How Do I Turn Off Lost Mode?
To turn off Lost Mode:
Sign into icloud.com/find with your Apple ID and password.
Click All Devices.
Select the device in Lost Mode.
Click Lost Mode.
Click Stop Lost Mode.
If you had suspended cards from putting your device in Lost Mode, the cards will be ready to use again when you turn off Lost Mode and log into iCloud,
Good Luck!
Now you can breathe a little easier knowing what iPhone Lost Mode is. These easy steps will help you to find your device in no time. Thanks for reading, and make sure to comment and share this article!