DFU stands for Device Firmware Update. A DFU restore erases and reloads every line of code on your iPad.
Why Should I Put My iPad In DFU Mode?
The DFU restore is the last step you can take to completely rule out an iPad software problem. By returning your iPad to its factory defaults, any software glitches or errors will usually be erased and eliminated.
Before putting your iPad in DFU mode, we recommend saving a backup of your iPad so you don't lose any of your information such as your contacts and photos.
How Do I Put My iPad In DFU Mode?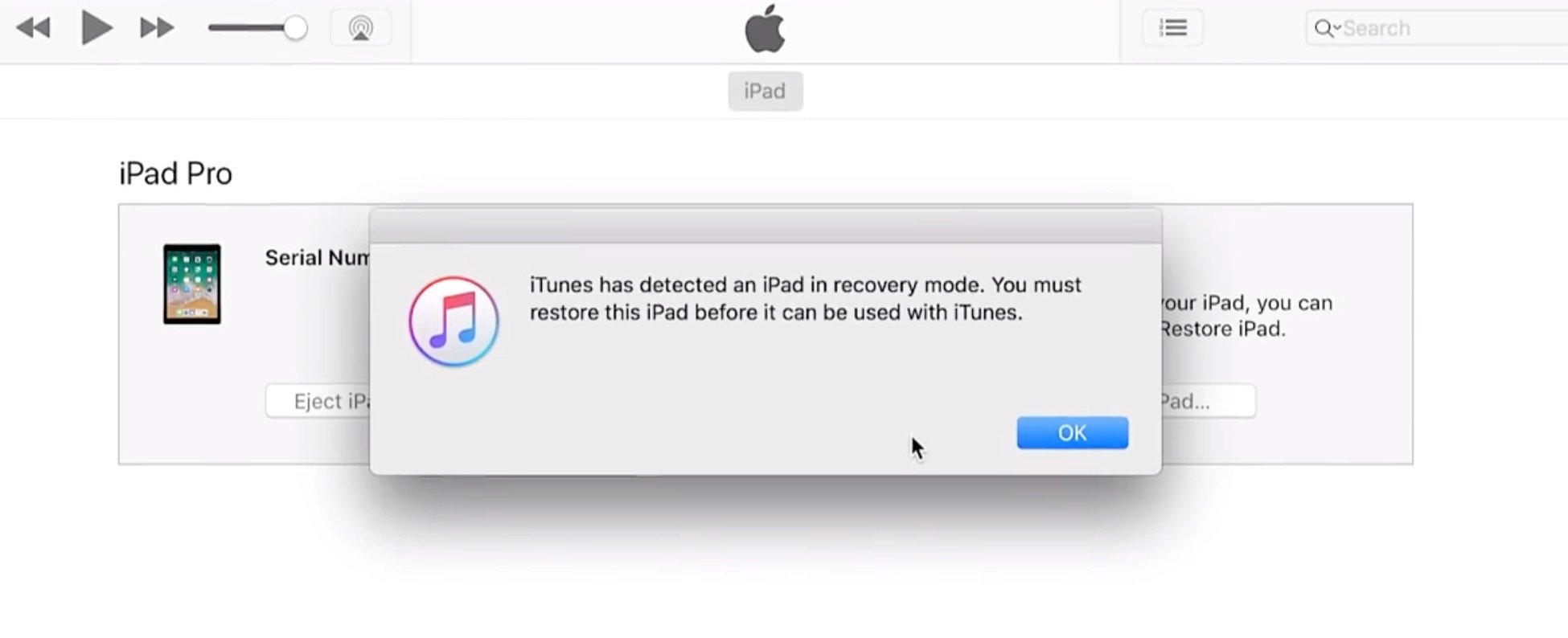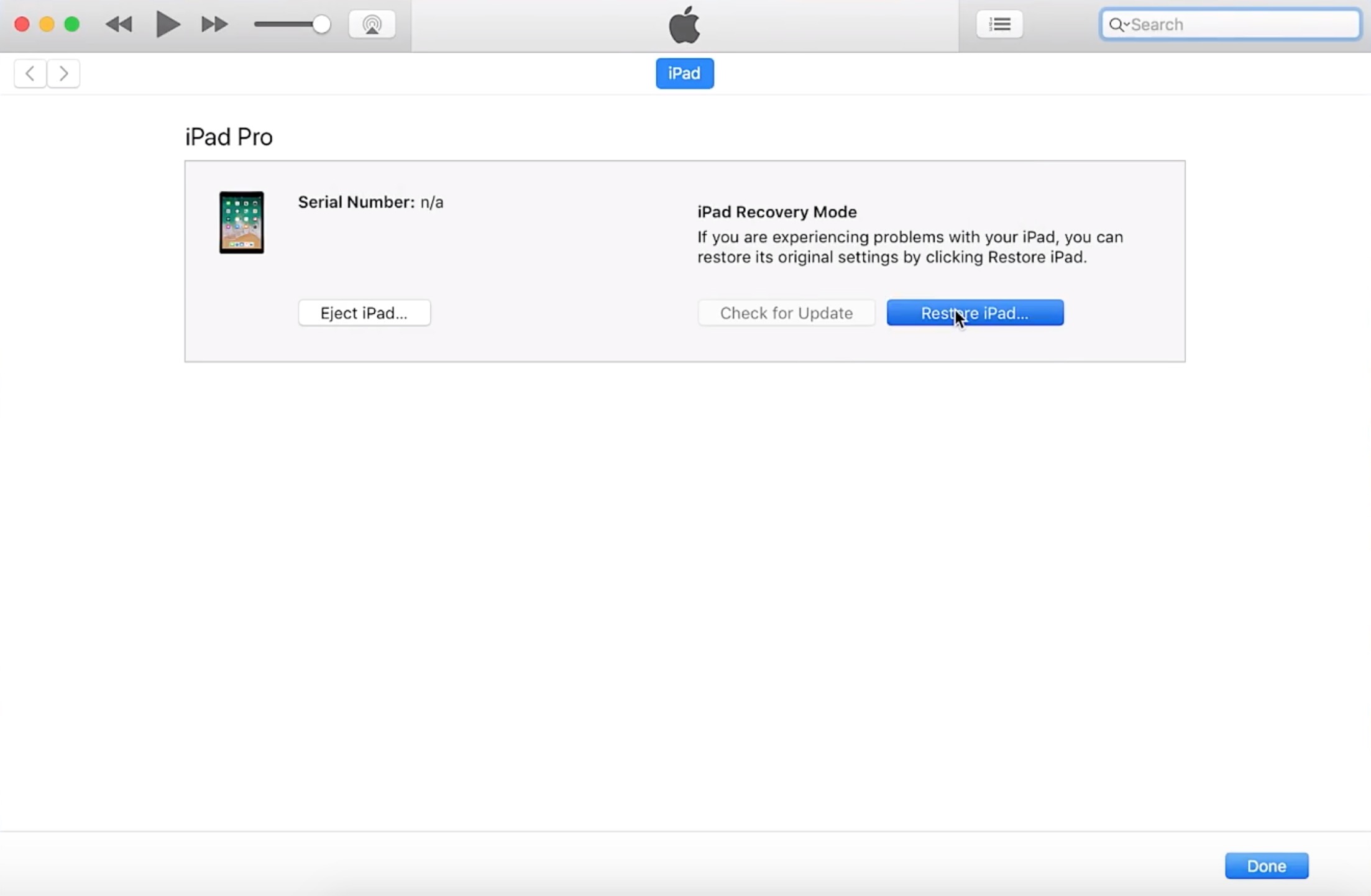 Use a Lightning cable to plug your iPad into a computer.
Open iTunes.
Hold down the power button and the Home button simultaneously.
Keep holding both buttons for three seconds after the screen goes black.
Let go of the power button while holding down the Home button.
Keep holding the Home button until your iPad appears in iTunes.
Click Restore iPad.
Pro Tips
Having trouble? Check out our iPad DFU mode video tutorial!
We recommend backing up your iPad
If you see anything on your iPad's display, it's not in DFU mode.
You can always start the process over from the beginning if something goes wrong.
See an error? Check out Apple's guide!