Before we begin, I want to make it clear that Apple's name for the iPhone charging cable is a Lightning cable. On one end, the Lightning cable has a Lightning connector that connects to the Lightning port on iPhones, iPads, iPods, and the AirPods Charging Case. On the other end is a USB connector that plugs into wall chargers, computers, and car chargers to charge Apple devices and sync them devices with computers.
Why Should I Inspect My iPhone Cable (Lightning Cable)?
Damaged Lightning cables are a common reason for iPhone problems, especially related to charging and transferring data between iPhones and computers.
Lightning cables can be tricky to diagnose because when they start to go, they usually don't break all at once. Sometimes an iPhone will continue to charge but won't sync data properly, or vice versa, because of the construction of the cable. Make sure to take a close look while you're troubleshooting!
How Do I Inspect My iPhone Cable (Lightning Cable)?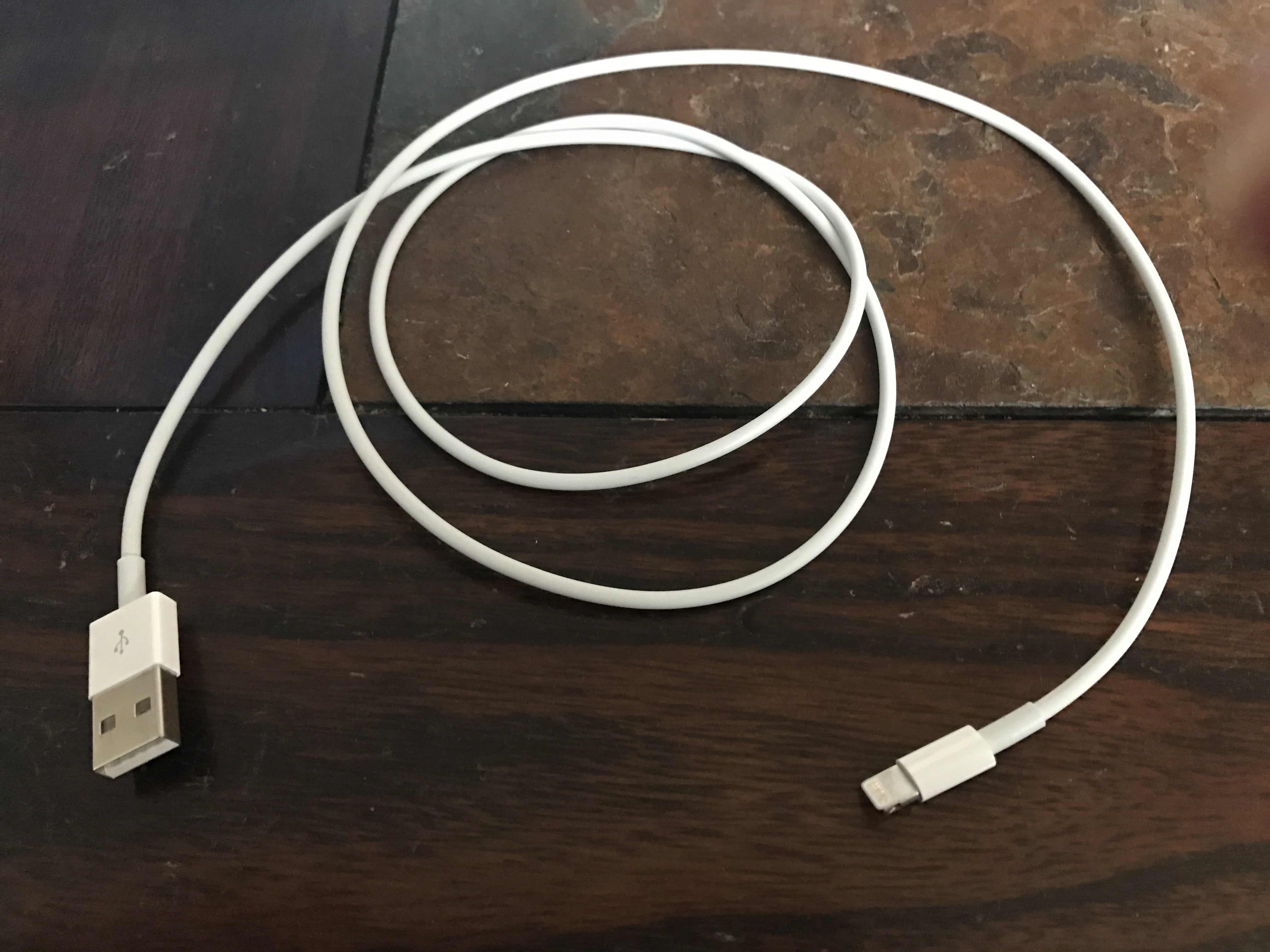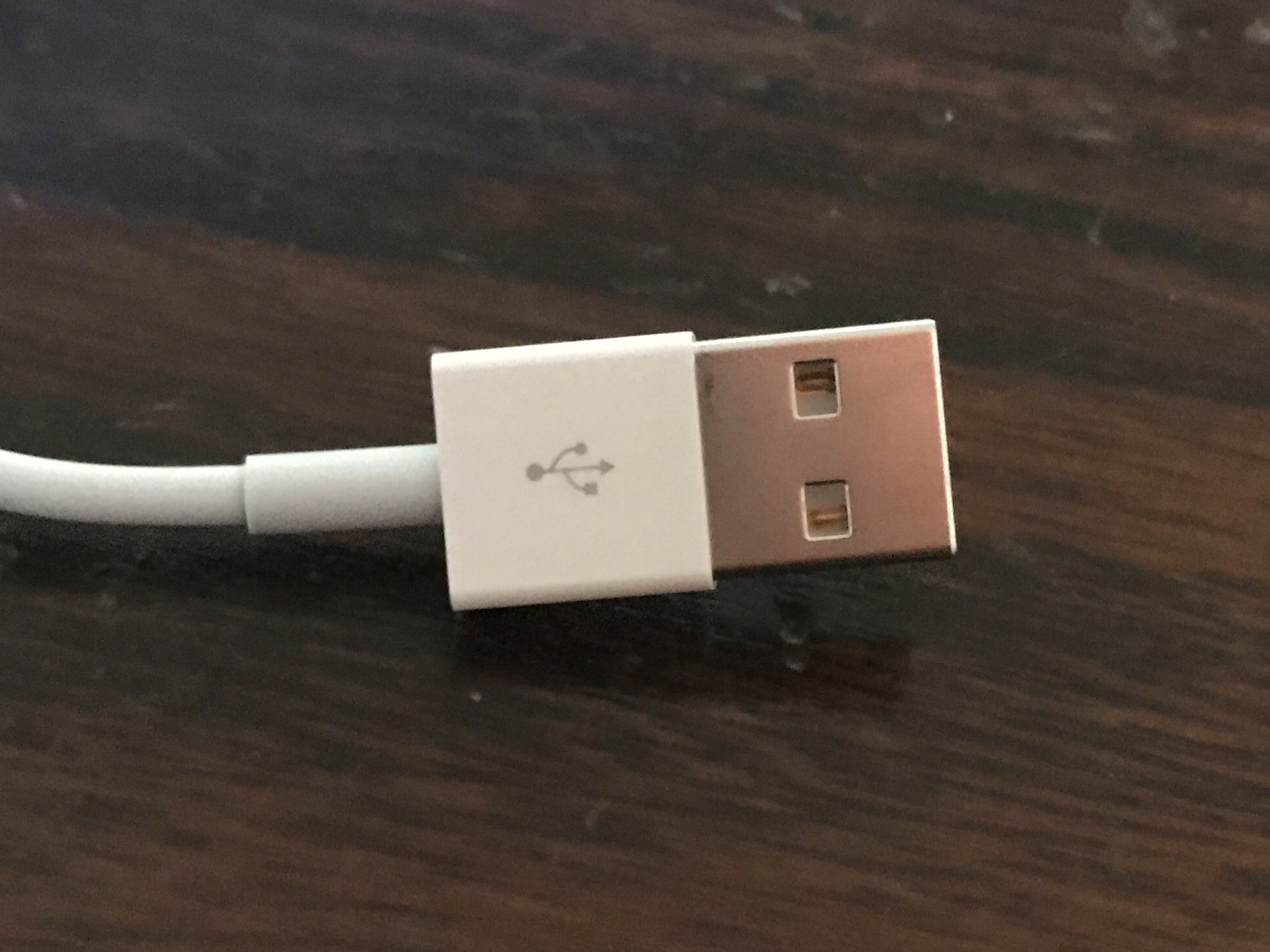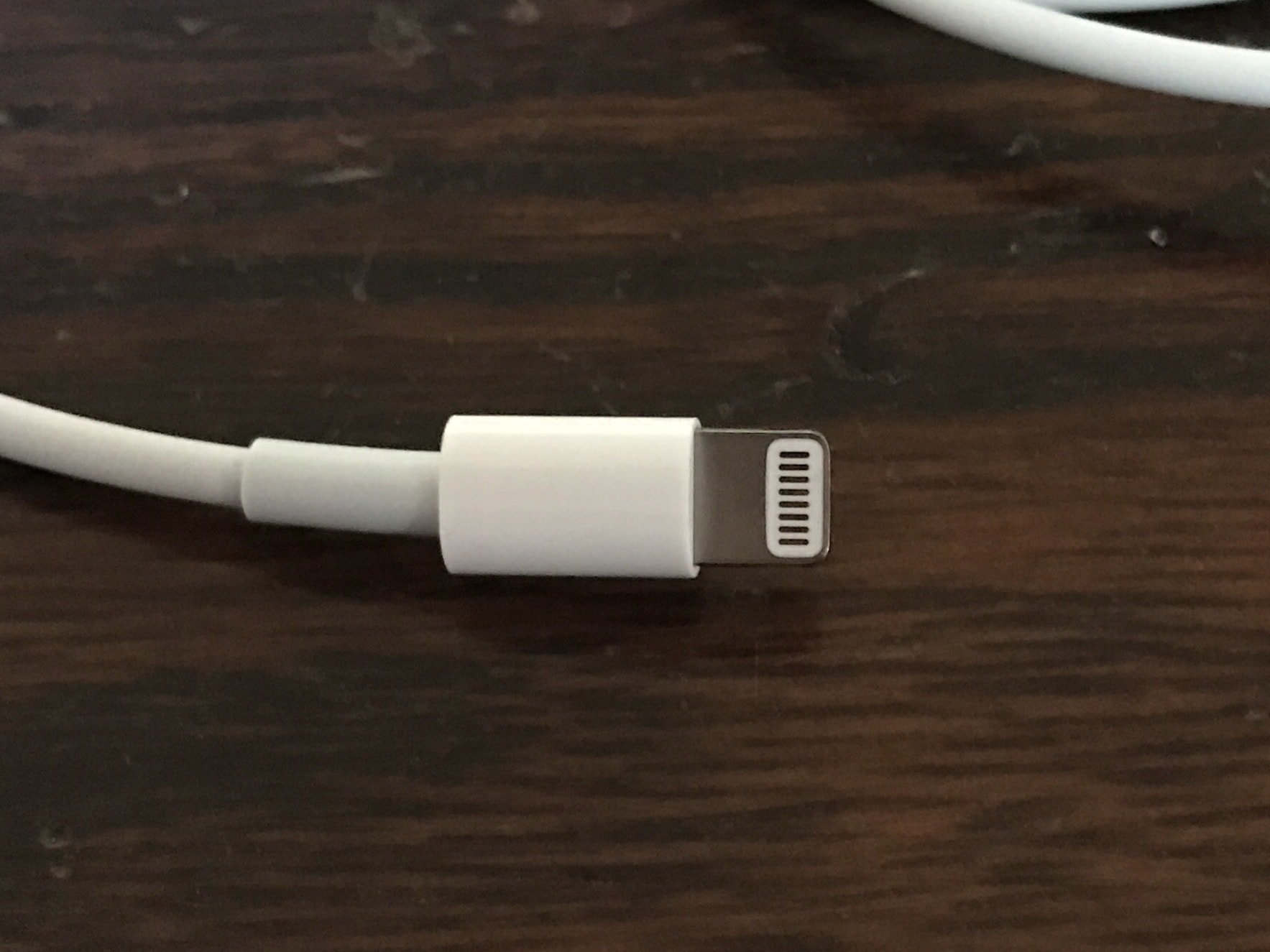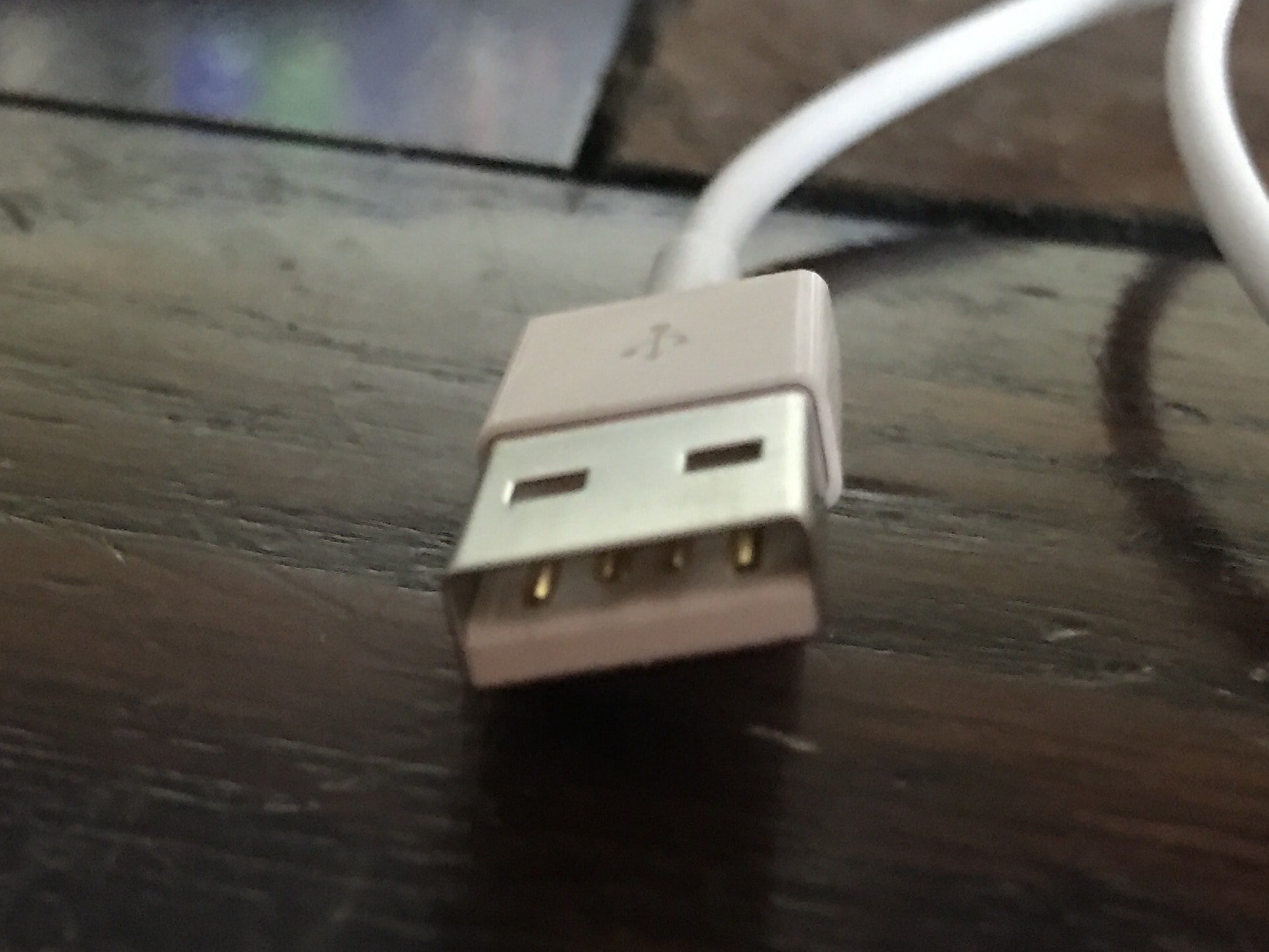 Use a flashlight and look closely at both ends of your Lightning cable. These cables can become worn and tend to fray, especially at the end with the Lightning connector.
If you see no visible signs of damage, try charging your device using both a USB port on a computer and the wall adapter which came with your iPhone. If your Lightning cable works with one, but not the other, then your cable is not the problem.
Try charging your device with a friend's or family member's Lightning cable. If their cable works while yours doesn't, then you've identified that the problem is your Lightning cable.
Pro Tips
If your iPhone or other Apple device is still under warranty, your Lightning cable is too! You can make an appointment at the Genius Bar or set up an online repair for a Lightning cable, just like you can with your iPhone.
Be very careful about buying low-quality third-party iPhone charging cables, like the ones you find in the gas station. Apple has a special MFi certification that you should look for before you purchase any non-Apple cable.
Now that you've been warned about low-quality cables, there are high-quality alternatives to Apple cables. One of my favorites is this MFi-certified, extra durable Lightning cable that's guaranteed to last. It's MFi-certified so you know it's high-quality, and it's backed by a 1 year warranty.