Push mail is one of the biggest reasons why your iPhone battery drains fast. When your mail is set to push rather than fetch, your email server will be constantly connected to your iPhone so that you can receive emails as soon as they arrive in your inbox.
When you switch to fetch, your iPhone will connect to your email server every certain number of minutes (we'll recommend every 30 minutes) and check if there is any new mail.
Changing mail from push to fetch means you may have to wait a little while longer before being notified about a new email in your inbox, but it will do a lot to extend your iPhone's battery life in the long run.
How Do I Change Mail From Push To Fetch?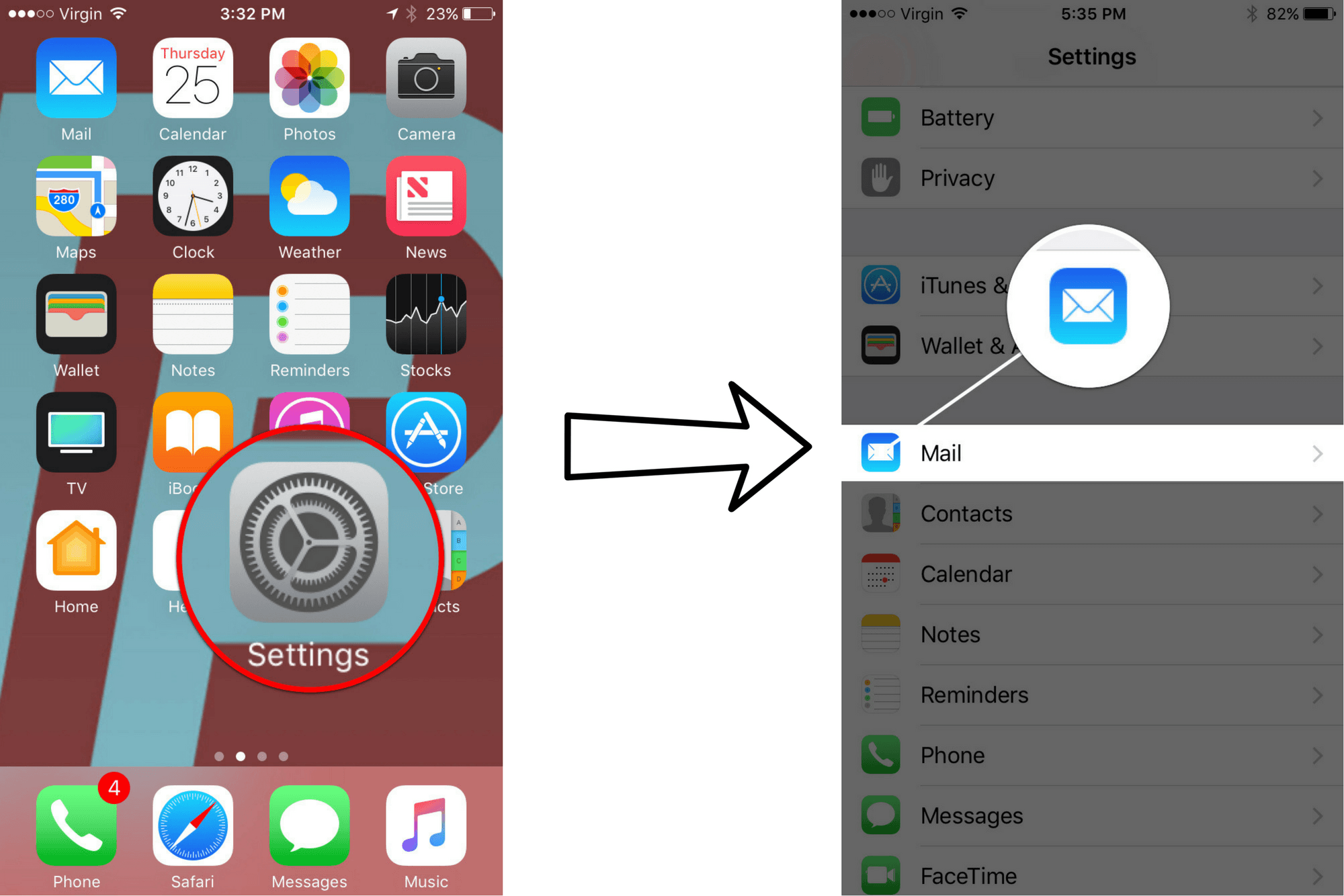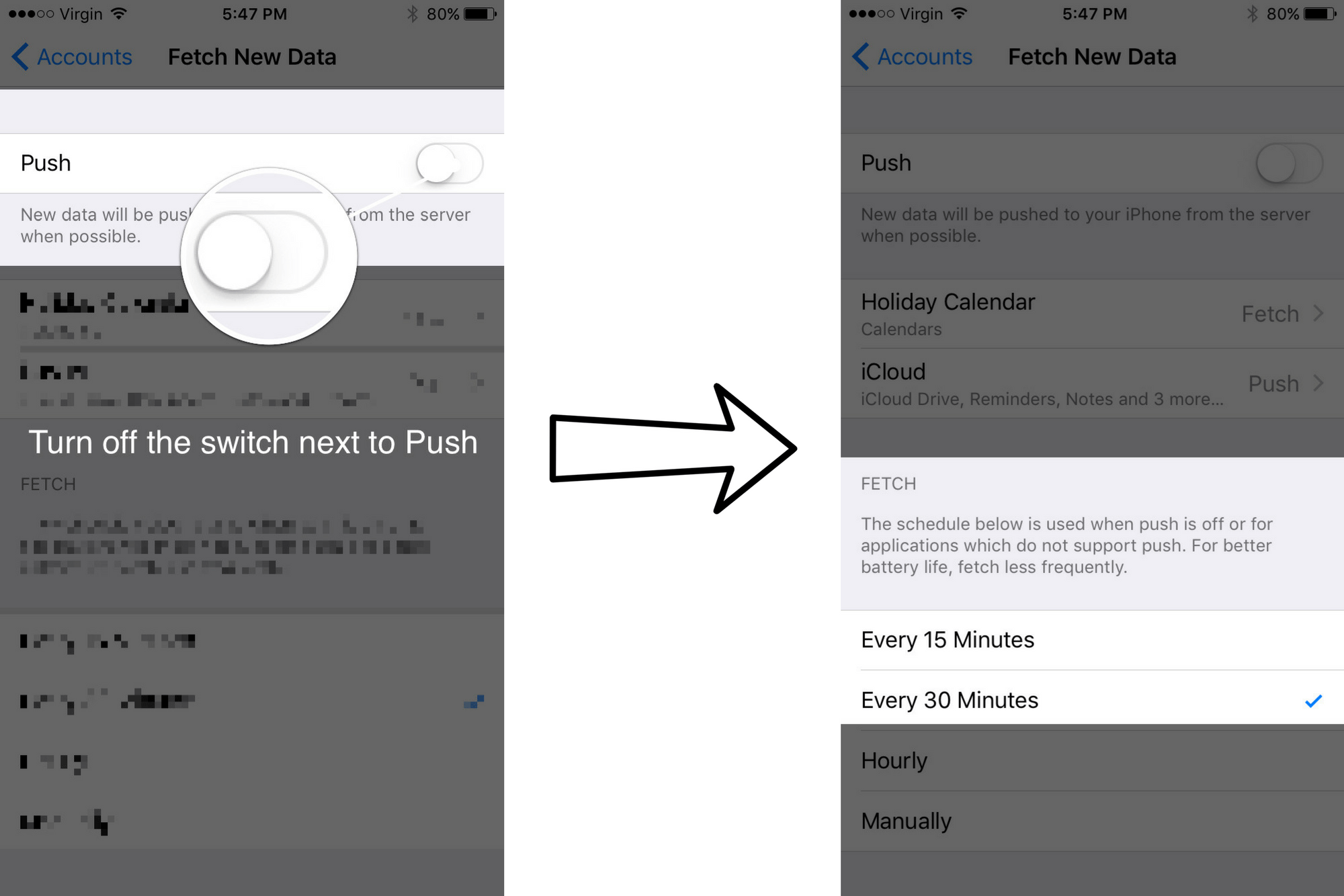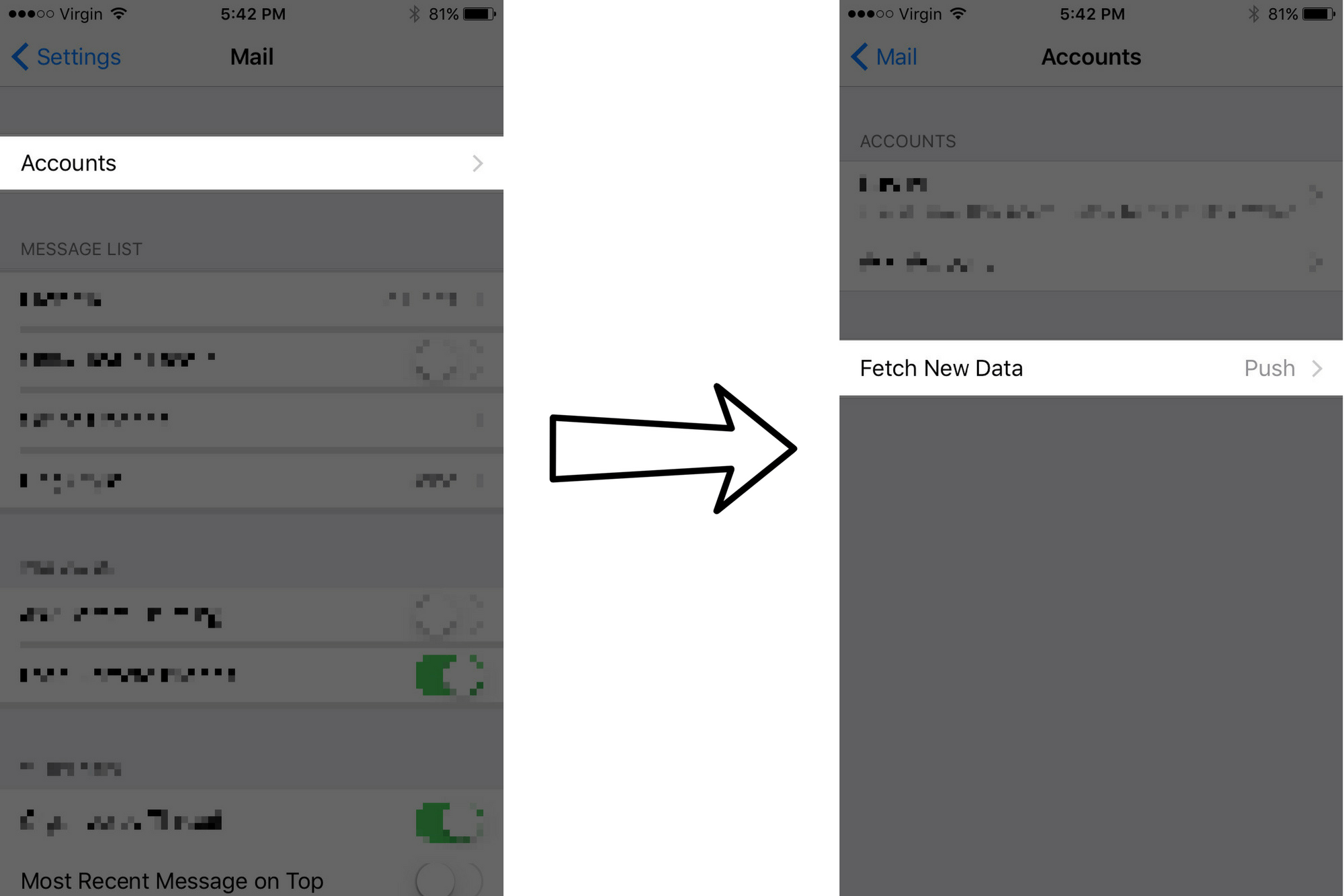 Open the Settings app.
Tap Mail.
Tap Accounts.
Tap Fetch New Data.
Tap the switch next to Push to turn push mail off. You'll know push mail is off when the switch is gray.
At the bottom of your screen under Fetch, tap Every 30 Minutes. If you'd rather have your iPhone fetch your mail every 15 minutes or every hour, you can tap those options instead.
Pro Tips
If you select Fetch Manually in Settings -> Mail -> Accounts -> Fetch New Data, your mail will only be fetched when you open your Mail app manually.