You don't like the way your Home button feels when you press it and you want to change its feedback. Fortunately, Apple introduced the ability to customize the way your iPhone's Home button feels with iOS 10 for the iPhone 7, 7 Plus, and future models. In this article, I'll show you how to change iPhone Home button sensitivity in iOS 11!
How To Change iPhone Home Button Sensitivity For iOS 11
Open the Settings app.
Tap General.
Tap Home Button.
Tap to choose the click you like best. 1 has the least sensitivity and 3 has the most sensitivity.
Tap Done when you've chosen your click.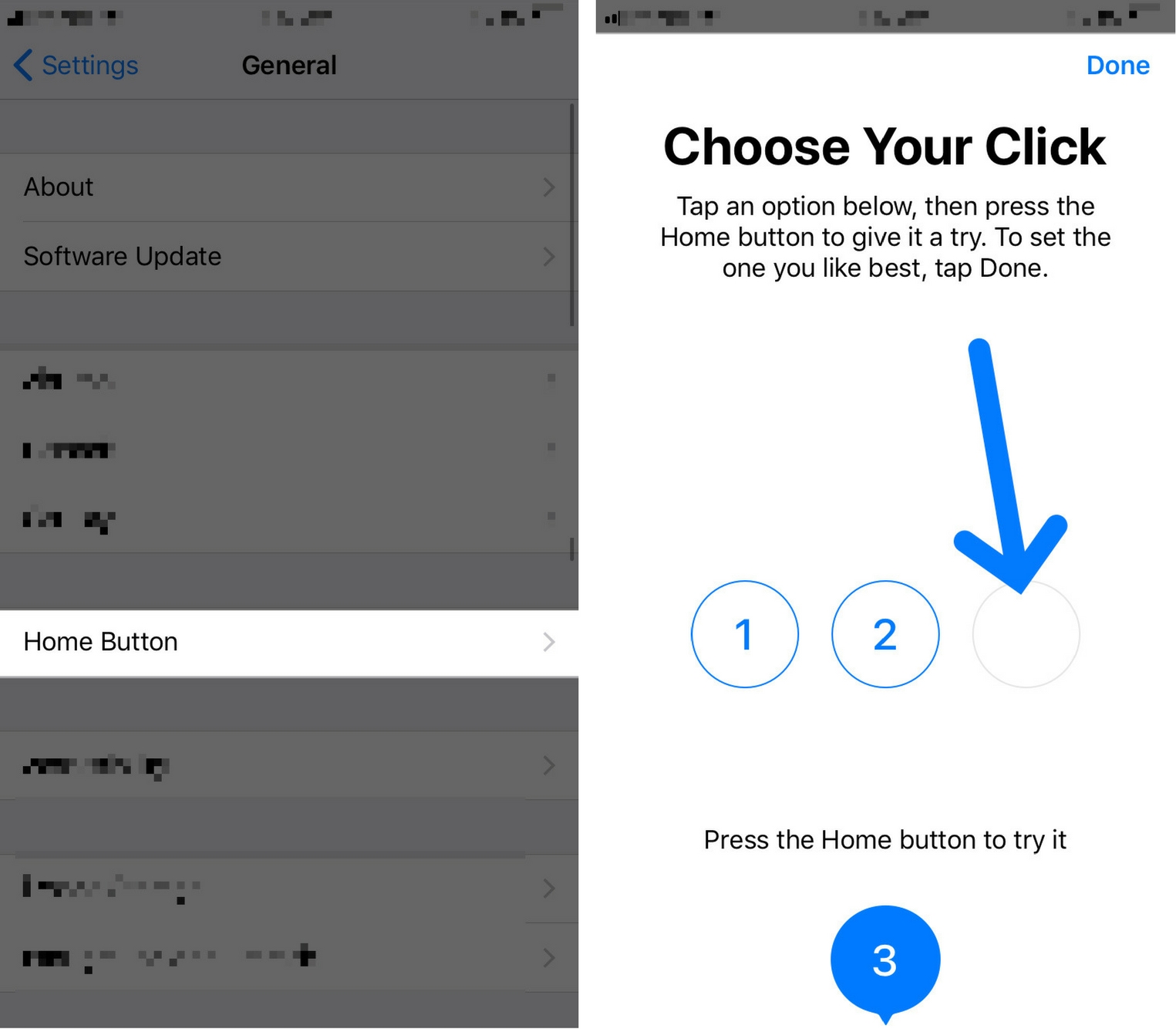 Why Can I Change My iPhone's Home Button Sensitivity?
The iPhone 7 and 7 Plus (and probably future models of the iPhone) don't have a physical Home button like previous models of the iPhone. If you turn off your iPhone 7 or 7 Plus, you'll notice that you can't press down the "button" at all!
The Home button on the iPhone 7 or 7 Plus uses a taptic xcngine to give feedback when you press it. Apple realized that this change might cause difficulty for some people and that's why they implemented the ability to change an iPhone's Home button sensitivity!
Want to learn more about the iPhone Home button? Watch our YouTube video about the new Home button!
This Click Is Just Right!
You've successfully changed your iPhone's Home button sensitivity and now you're set up with your favorite click. Make sure to share this article on social media with your friends and family so they can customize their iPhone too! Thanks for reading and feel free to leave a comment below if you have any other iPhone questions.