Reset All Settings doesn't erase any of the personal information from your iPhone, but it does restore everything in the Settings app to factory defaults. You'll have to optimize your battery settings, choose your favorite background image, and enter your Wi-Fi password again, but all of your apps, photos, and contacts will still be on your iPhone.
Why Should I Reset All Settings?
Many iPhone problems are caused when Settings isn't set up correctly or by corruption within individual Settings app files. Restoring the Settings app back to factory defaults doesn't fix every iPhone software problem, but it is a go-to fix for Apple technicians because it does solve a lot of problems that would be very difficult to to track down by hand.
How Do I Reset All Settings?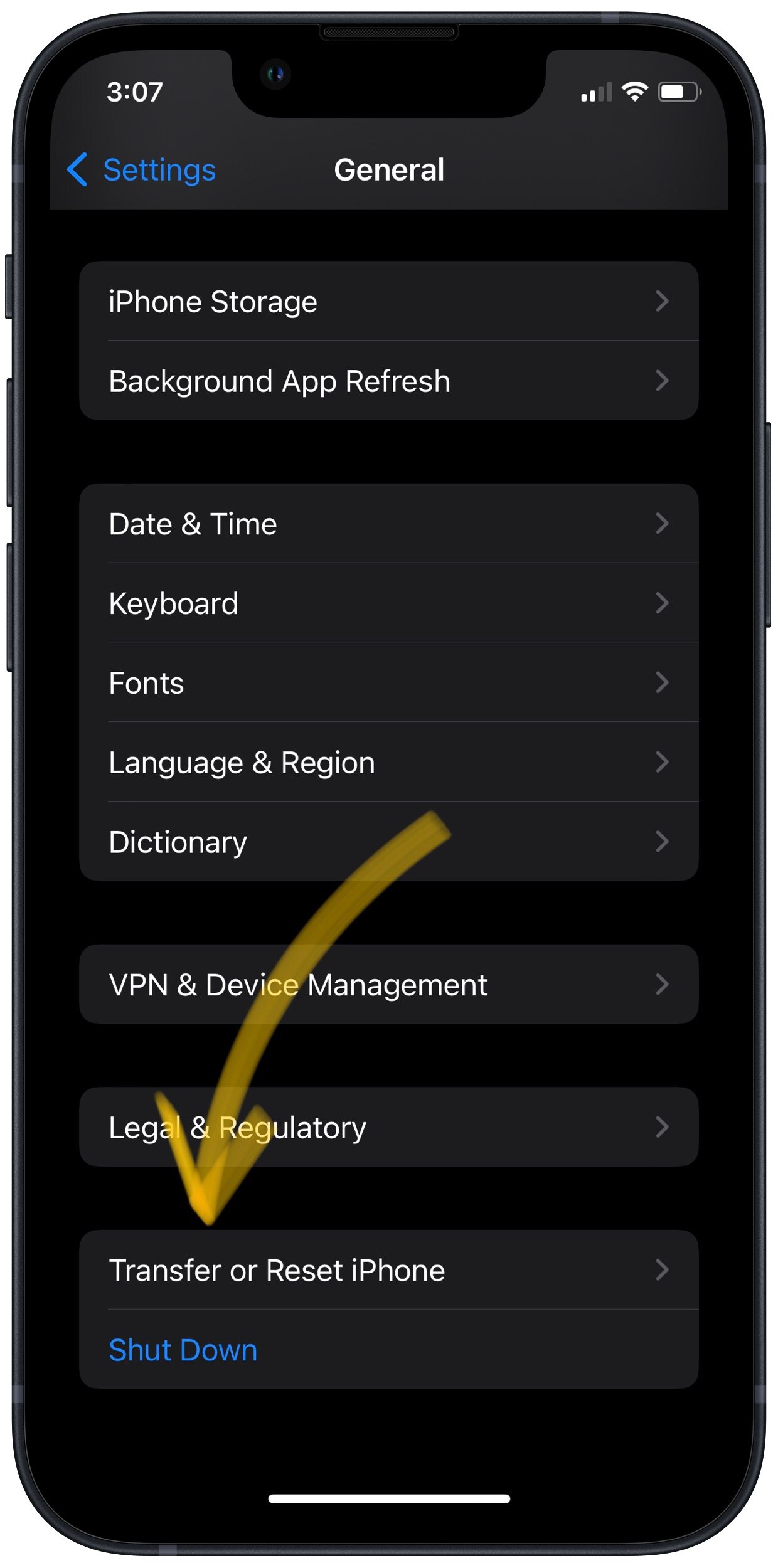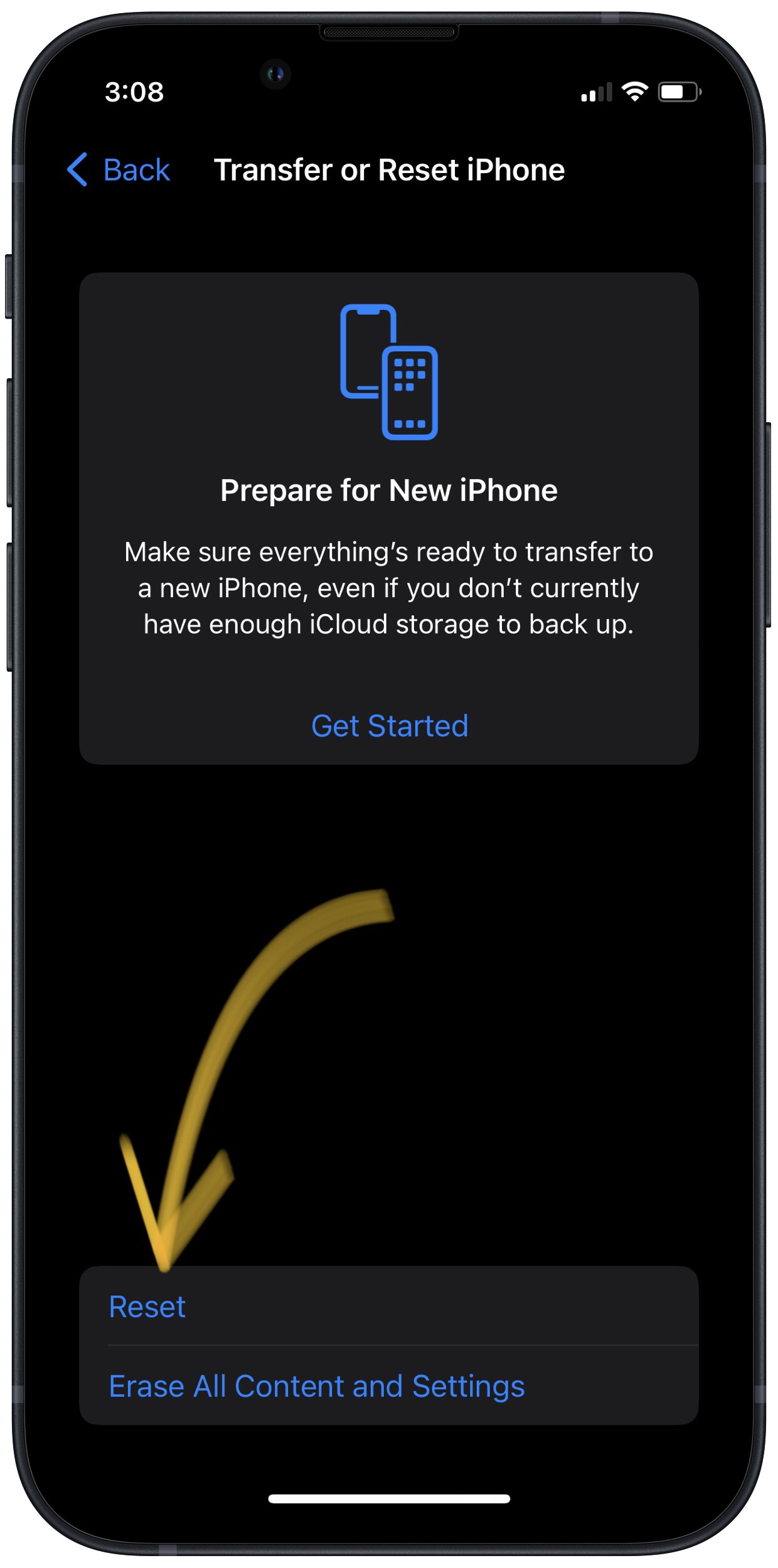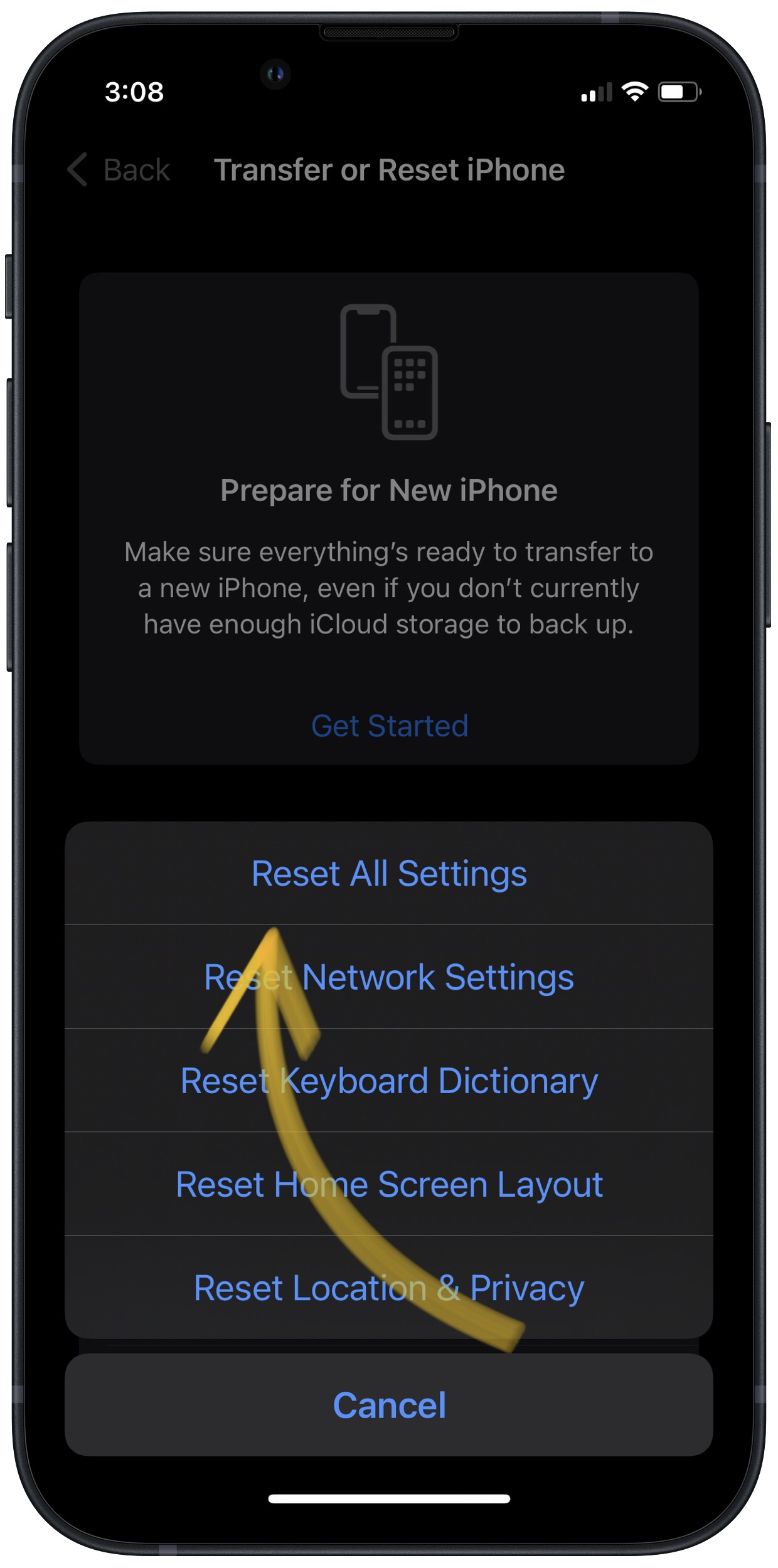 Open the Settings app.
Tap General.
Scroll down and tap Transfer Or Reset iPhone.
Tap Reset.
Tap Reset All Settings.
Enter your passcode, if prompted.
Tap Reset All Settings again to confirm your decision.
Your iPhone will shut down, complete the reset, and turn itself on again will automatically turn back on when the reset finishes.