AirDrop allows you to wirelessly transfer files between Apple devices such as iPhones, iPads, iPods, and Macs.
Why Should I Turn On AirDrop On My iPhone?
In order to use AirDrop, your iPhone needs to have AirDrop turned on.
How Do I Turn On AirDrop On My iPhone?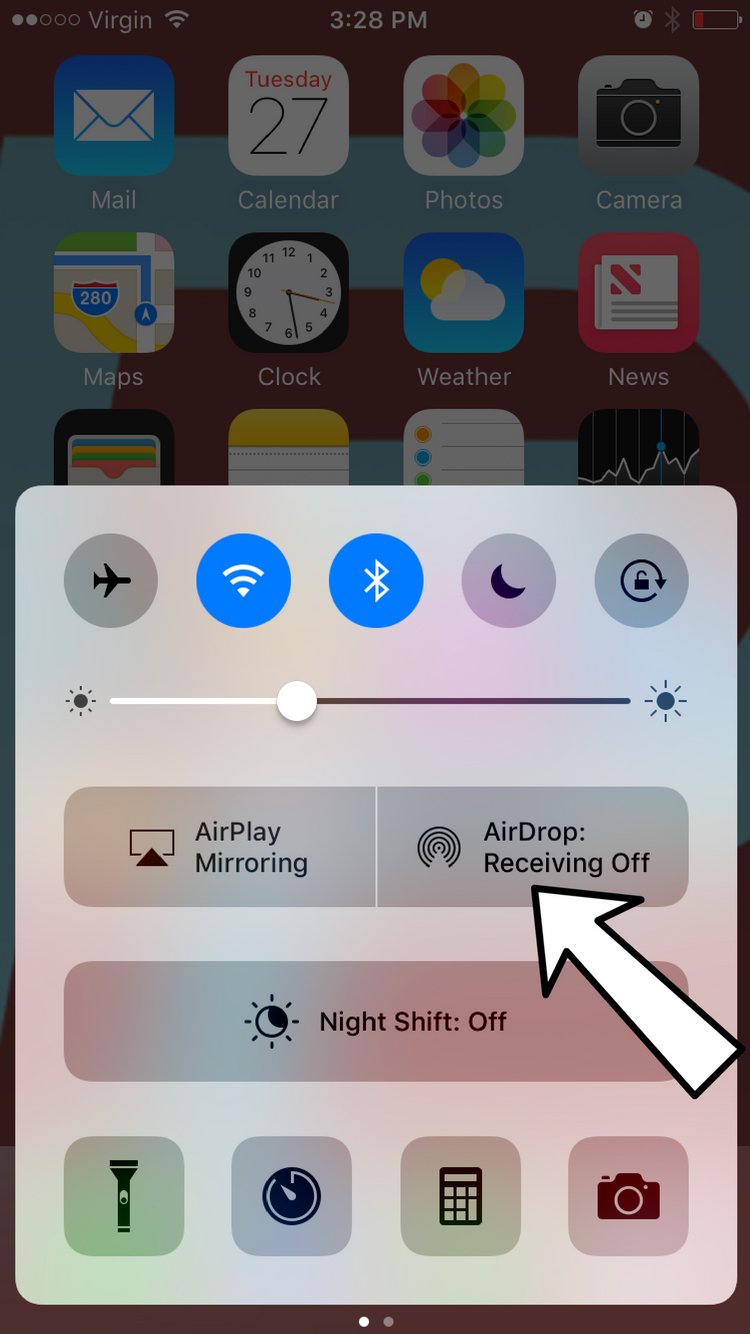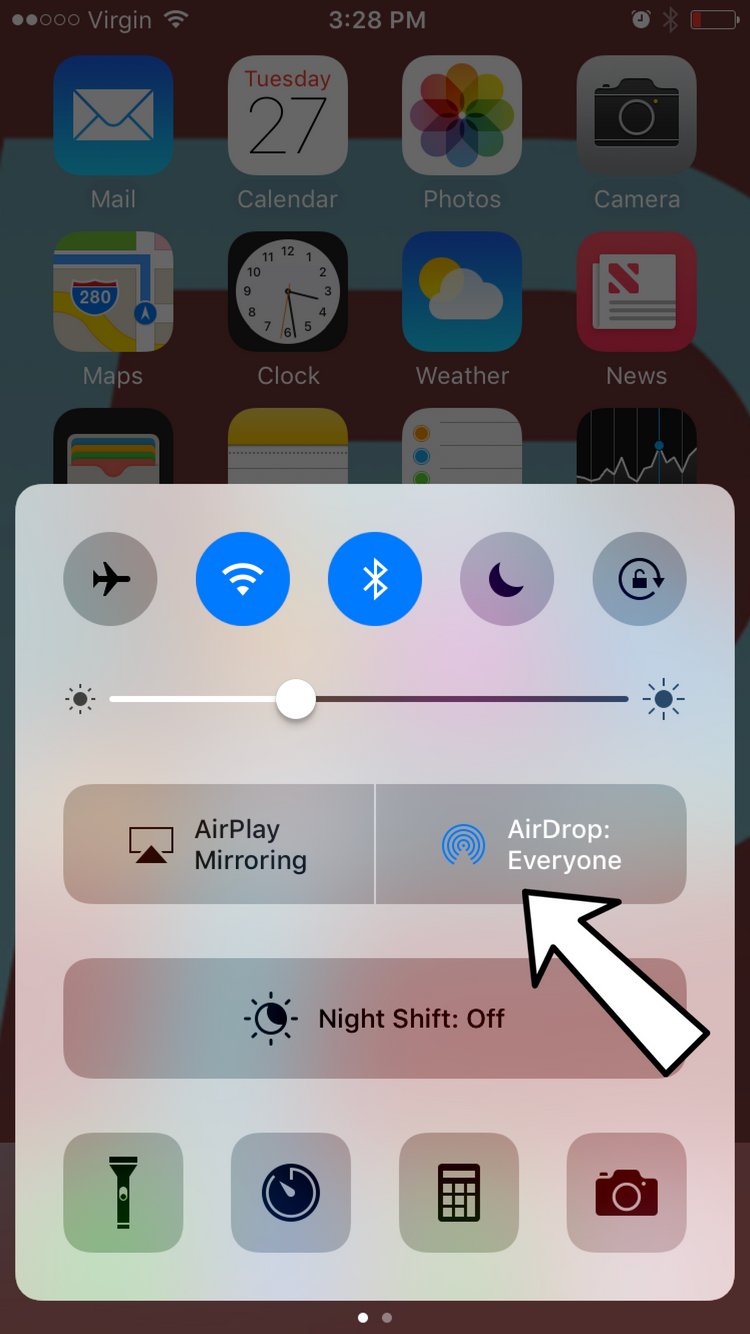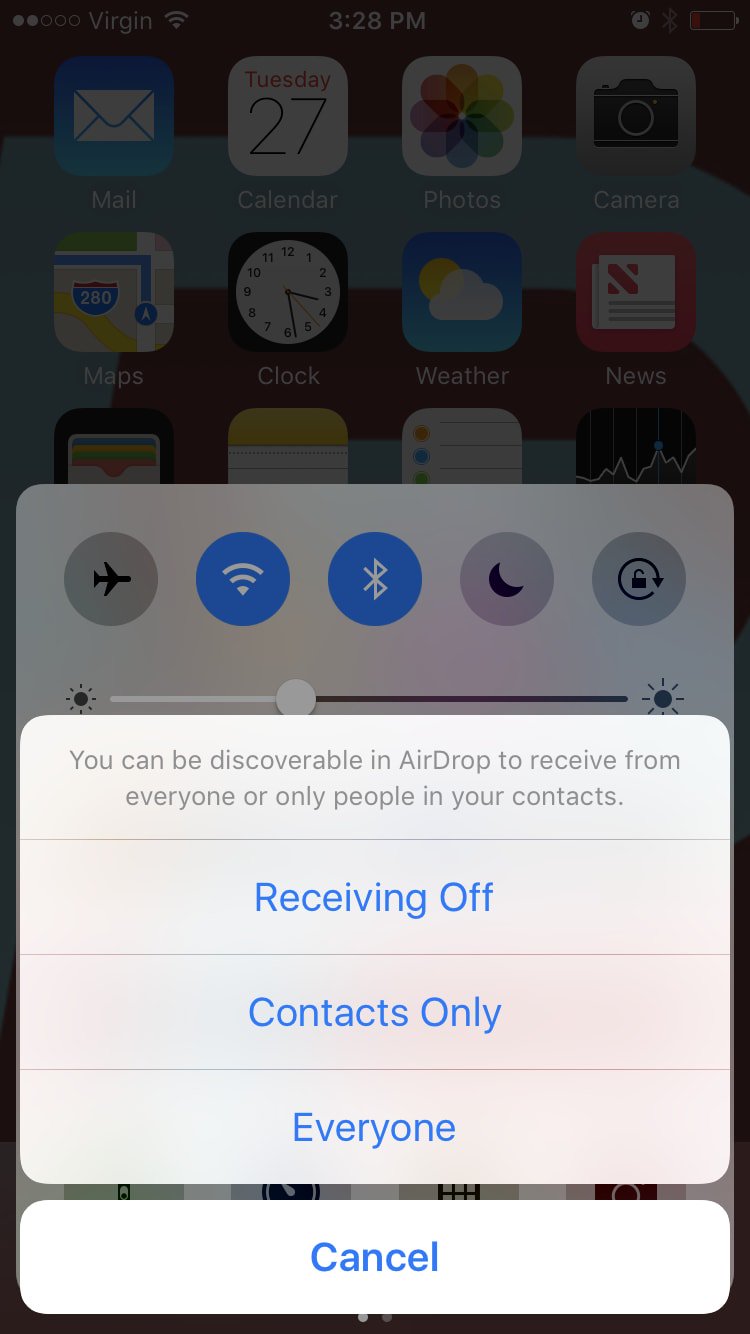 Open Control Center by swiping up from below the bottom of your iPhone screen.
Tap  AirDrop  , which is located in the center of Control Center on the right hand side.
Tap either "Contacts Only" or "Everyone" to turn on AirDrop. AirDrop will remain off if you select "Receiving Off."
You'll know AirDrop is on when the AirDrop logo  is blue.
Pro Tips
AirDrop has a range of roughly 30 feet.