Switching from one cell phone carrier to another can seem like a challenge. You're wondering whether or not you'll be able to use your current cell phone and number, and how much it will cost you to switch. In what follows, we'll show you how easy it is to save money by switching from AT&T to Verizon.
Why Switch To Verizon?
Some reasons why you might switch from AT&T to Verizon are for better coverage and lower prices. Maybe AT&T doesn't cover your area as well as Verizon, or maybe you're paying too much for your AT&T plan. Switching to Verizon could help you get better service at a lower price, depending on where you live.
If you'd like to check if Verizon covers your area, take a look at our coverage map.
Plan Your Switch
Before you switch, you need to identify the Verizon plan you want. You can use our phone plan comparison tool to find the one that's right for you. Use the filters at the top of the page to narrow down your search by price, data, lines, features, and more.
Unlock Your Phone
If you want to bring your own phone to Verizon's network, you need to first make sure that it's unlocked. To do this, you have to submit an unlock request form on this page through AT&T. They'll only unlock your device if you meet the following requirements:
Your phone can't be associated with fraud or theft.
No past due balances.
Phone can't active on another account.
If you have a business device with a 2 year contract, you need to wait at least 30 days before applying.
AT&T prepaid devices need to be active for at least 6 months.
You'll need your workplace's permission, if the phone is owned by a business.
Check Compatibility
After your phone is unlocked, you should check that your AT&T phone is compatible on Verizon's network. Verizon makes it easy to check your compatibility with their web tool. However, in order to use it, you're going to need your phone's IMEI number.
An IMEI number, or international mobile equipment identity, is a 15 digit number that helps you check your network compatibility.
Find IMEI On Android
On an Android device, you can find your unique IMEI number by swiping down from the top of your screen and tapping the gear icon to access your Settings. Scroll down until you see About phone. From here, you should be able to locate your 15 digit IMEI number.
Find IMEI On iPhone
On an iPhone, you can find your IMEI number by going to Settings -> General -> About.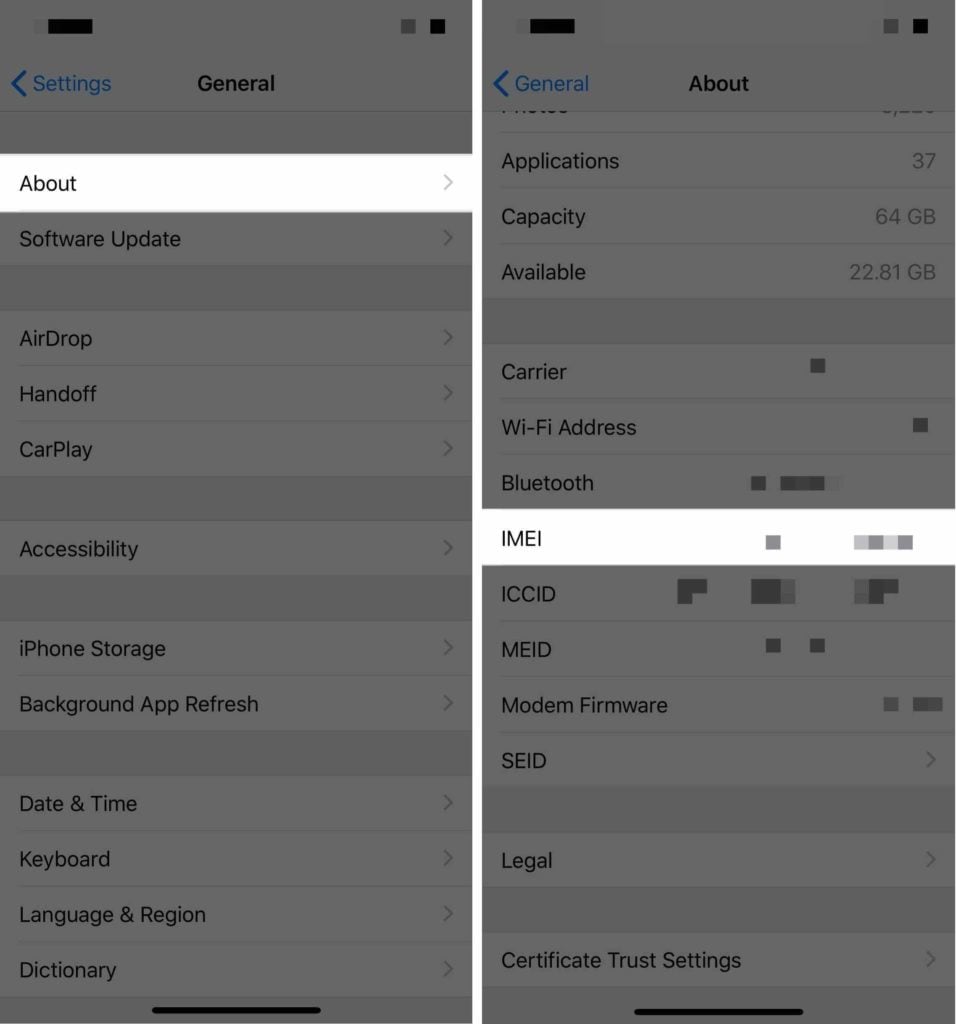 Switch At The Right Time
You need to be strategic when switching from AT&T to Verizon, so make sure that you switch a few days before the end of your monthly data cycle. If you are in a contract with AT&T, you may also want to wait until the end to avoid early termination fees.
Remember, don't cancel your old plan until everything is in order, especially transferring your phone number to Verizon's network.
Keep Your Old Phone Number
Getting a new phone number can be a bit of a hassle, but it's easy to transfer your old one from AT&T to Verizon. Verizon has a number transfer page where you can make this happen quickly and easily. Remember, don't cancel your old plan until the transfer is complete.
Verizon's Deals To Switch
Verizon offers a number of different deals when you switch from AT&T to their network. For example, you can get $300 when you switch, or $250 if you bring your current phone. You can even get an extra $100, if you bring your own tablet to their network.
You've Switched To Verizon!
Now you're ready to switch carriers from AT&T to Verizon. We hope this article helped make the process easier to understand. Please share this article with someone who's considering making the switch, and leave a comment if you have any questions.