iPhone Mail App Slow? Here's The Real Fix!
The Mail app on your iPhone is slow and you don't know why. Emails are taking an incredibly long time to load. In this article, I'll show you how to fix the problem when the iPhone Mail app is slow!
Is Every App Slow, Or Is It Just Mail?
The first thing we need to do is determine whether your entire iPhone is slow, or if it's just the Mail app. Open Safari and try to load a couple web pages. If they load quickly and your iPhone is working fine otherwise, the problem is likely isolated within the Mail app.
There may be a wider software problem if your iPhone's other apps are slow too. Check out our video to learn about eleven ways to speed up a slow iPhone.
How's Your Internet Connection?
Your iPhone needs an internet connection to send and receive emails. If your internet connection is weak, the Mail app will work, but it'll be slow.
Did the web pages load quickly when you used Safari in the step above? If so, your internet connection is probably fine. If the web pages loaded slowly, there may be a problem with your iPhone's internet connection.
If You're Using Wi-Fi
Head to Settings -> Wi-Fi and toggle the switch next to Wi-Fi off and back on. This can fix minor Wi-Fi connectivity issues. Check out our other article if the Wi-Fi problem persists.
If You're Using Cellular Data
Head to Settings -> Cellular and toggle the switch next to Cellular Data off and back on. This can a minor issue with your iPhone's connection to your carrier's wireless network. Take a look at our other article if Cellular Data issues persist on your iPhone.
Turn Off Mail Preview
One quick way to speed up the Mail app on your iPhone is to turn off Message List Preview. The Preview is the little snippet which shows you the first couple of sentences of the email. Turning this off gives your iPhone less data to load when you refresh the inbox.
Open Settings and tap Mail -> Preview. Tap None to turn off Preview.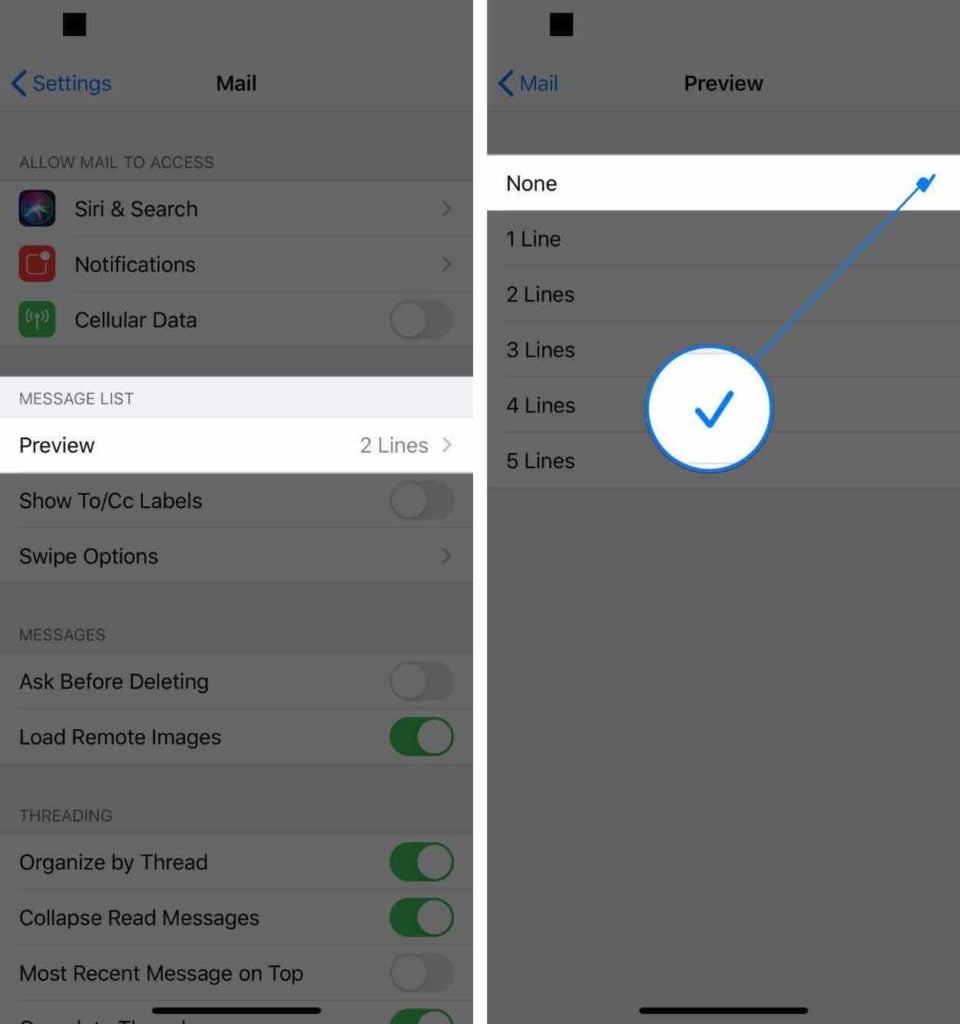 Here's a before and after of my email inbox when I turned off Message List Preview.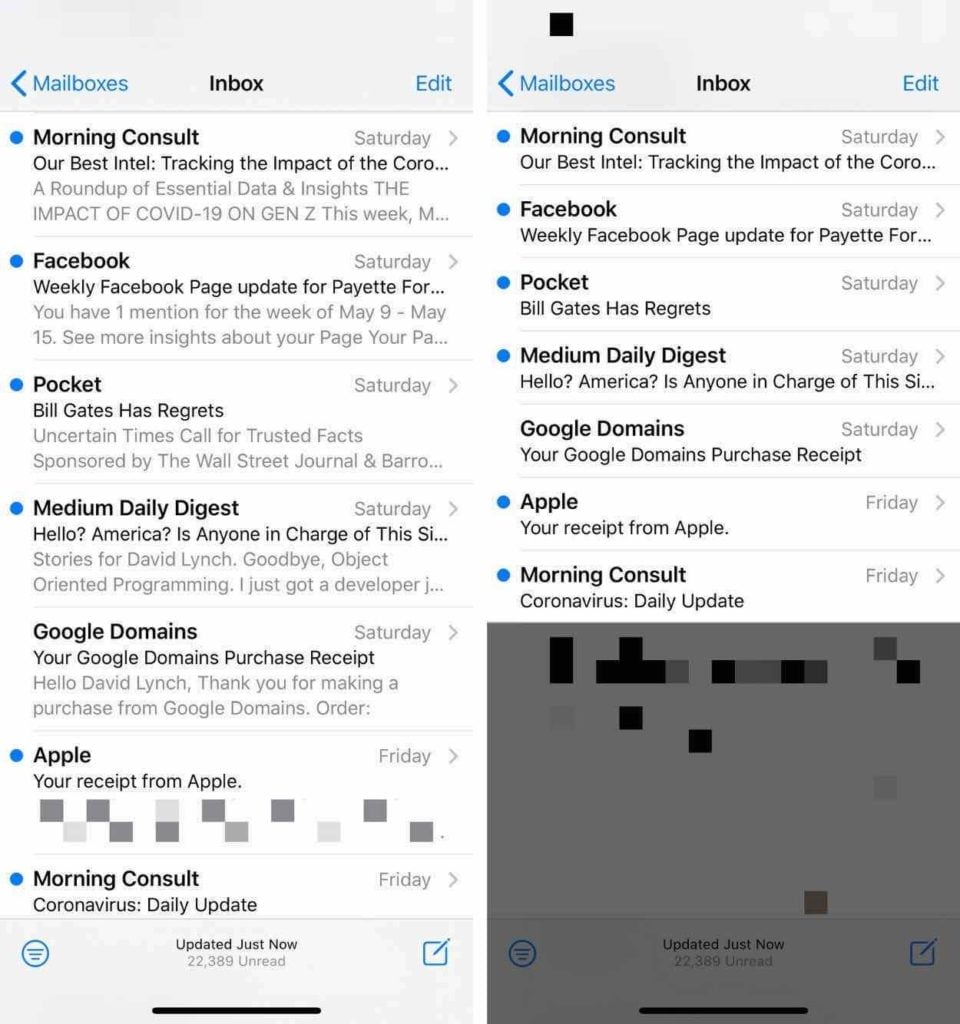 How To Fix A Slow Mail App
9 Steps Total
High Speed Mail!
You've fixed the problem on your iPhone and Mail is loading quickly. Make sure to share this article on social media to teach your friends and family what to do when the iPhone Mail app is slow. Have any other questions about Mail? Leave them in the comments section below!
Applies To: iPhone 5, iPhone 5S, iPhone 5C, iPhone 6, iPhone 6 Plus, iPhone 6S, iPhone 6S Plus, iPhone SE, iPhone 7, iPhone 7 Plus, iPhone 8, iPhone 8 Plus, iPhone X, iPhone XS, iPhone XS Max, iPhone XR, iPhone 11, iPhone 11 Pro, iPhone 11 Pro Max, iPhone SE 2, MacBook Air, MacBook Pro, M