AirPods Not Connecting To Mac? Here's The Real Fix.
Your AirPods are not connecting to your Mac and you don't know what to do. Your AirPods are designed to quickly pair to the devices linked to your iCloud account, but this process doesn't always go according to plan. In this article, I'll explain why your AirPods won't connect to your Mac and help you solve the problem for good.
Make Sure Your Mac Is Up To Date
Before we dive into the troubleshooting steps, it's important to know that AirPods will only work with Macs that are running the most recent version of the Mac computer operating system — macOS Sierra. If you haven't updated your Mac software in awhile, that may be the reason why your AirPods won't connect to your Mac.
To check what software is currently running your Mac, or to update your Mac software, click the Apple logo in the upper left-hand corner of your screen and click About This Mac. 
A pop-up will appear on your screen, telling you which version of macOS is currently running on your Mac. If you need to update your Mac, click Software Update... and update your Mac.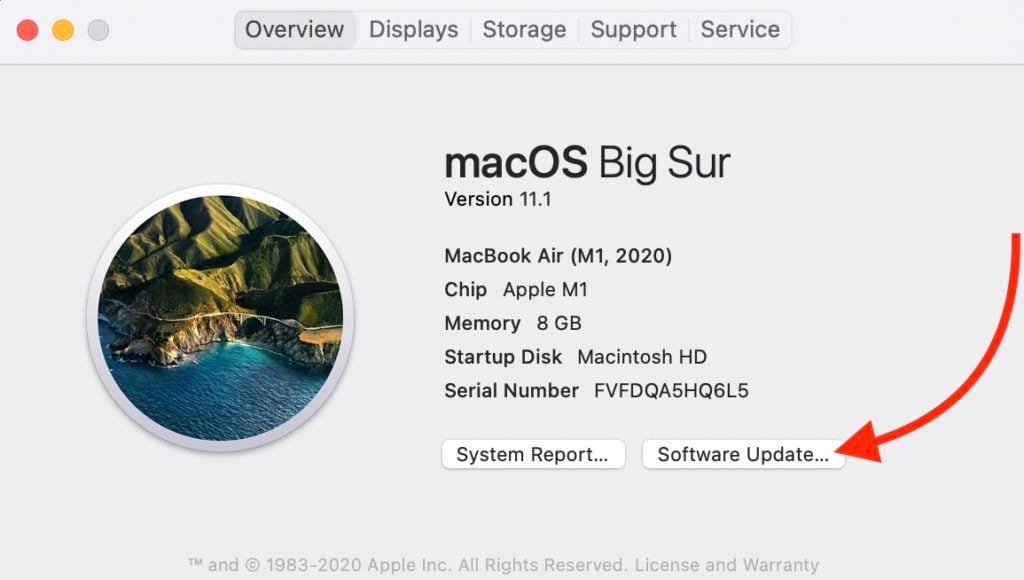 If you're updated to macOS Sierra, but your AirPods are not connecting to your Mac, follow the steps below to diagnose and fix the problem!
How Fix AirPods Not Connecting To A Mac
11 Steps Total
AirPods: Connected To Mac!
Your AirPods are connected to your Mac and you can start listening to your favorite songs, podcasts, and audiobooks again. Now that you know what to do when AirPods are not connecting to a Mac, make sure to share this article with your family and friends on social media. Thanks for reading this article, and feel free to leave us a comment down below if you have any other questions!
Applies To: AirPods, AirPods Pro, MacBook Air, MacBook Pro, Mac Mini, MacBook, iMac, iMac Pro, Mac Pro